Client:  Applecroft Primary School with 470 pupils
Brief:  To work closely with the school on this multi-phase project to re-design and refurbish the classrooms for all seven year groups to ensure consistency across all learning environments. The school were looking to take the design lead on this project and wanted to work with a partner who would guide and help them through the process.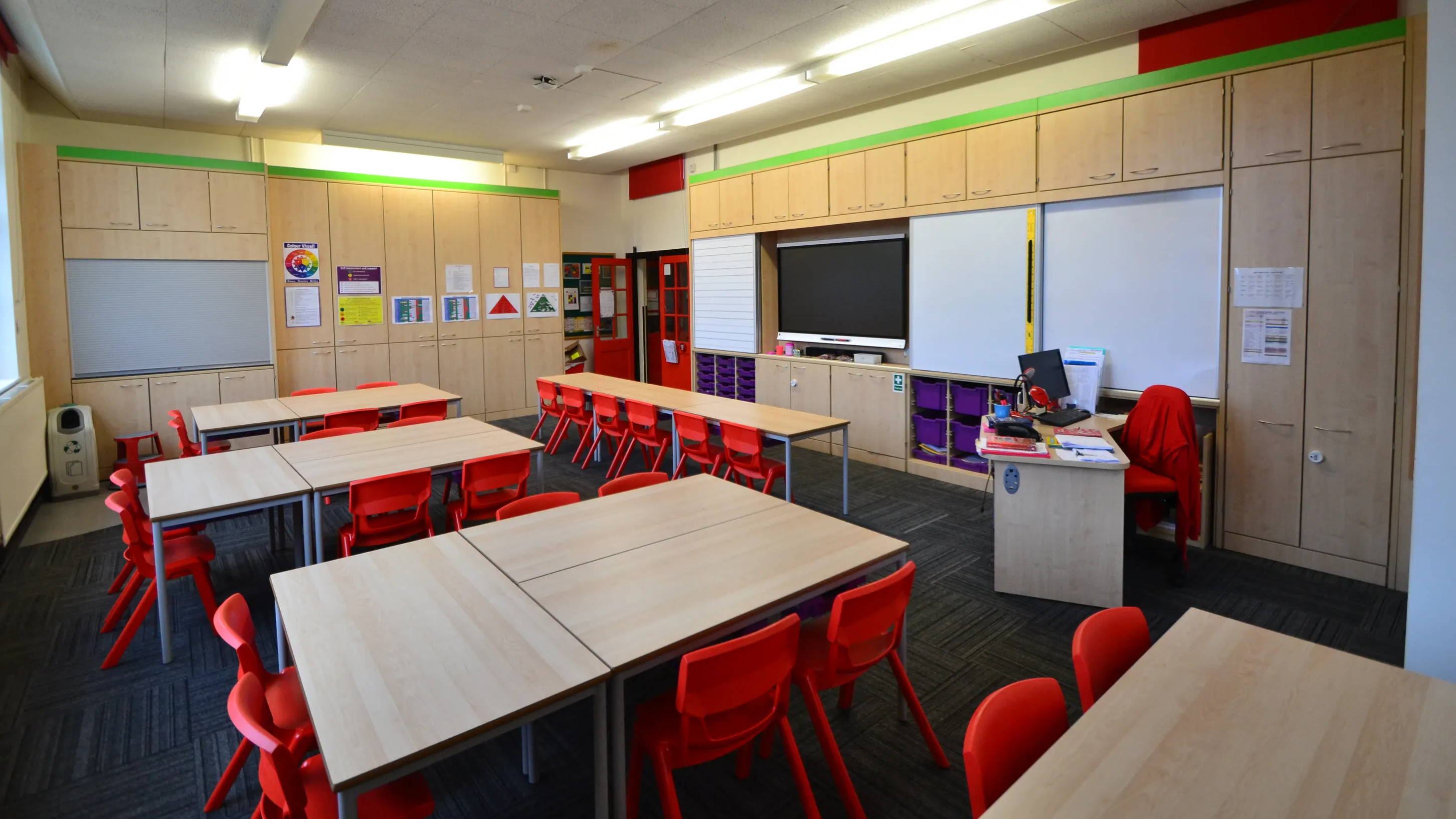 Challenges: It was part of Applecroft's School vision that their classrooms reflect their mission of 'nurturing potential, inspiring minds and changing lives'. Working closely with the school, we took this vision and helped apply it to the re-design of all 12 classrooms plus one big reception area. It was not enough to update the classrooms, the designs needed to be future-proof and flexible enough to adapt to the changing teaching styles and use of technology within the classroom. It was also key that the design of the classrooms worked seamlessly to limit the impact of change on pupils moving through the different year groups. A specific design challenge was updating the existing sink areas which were not fit for purpose and quite unsightly, without restructuring every classroom.
Solution: Our approach was to work in partnership with the school to ensure that the needs of each year group and classroom space was individually designed, (there was no 'one-size fits all' approach here) and that every teacher had equal access to the same teaching resources. Teacher desks orientated towards the students with discreet storage beneath. The sink units were re-designed with pull down 1500mm lockable tambours for an instant tidy look. We also introduced Teaching Walls that were adapted to match the available space in each classroom. Printed whiteboards with lines and gridlines were also incorporated to aid learning and we also included slots for laptops to ensure the Teaching Walls can accommodate changing technology needs and teaching methods. As well as this, we were also asked to source and provide the entire range of loose furniture for each classroom, creating a consistent look and feel for the entire school.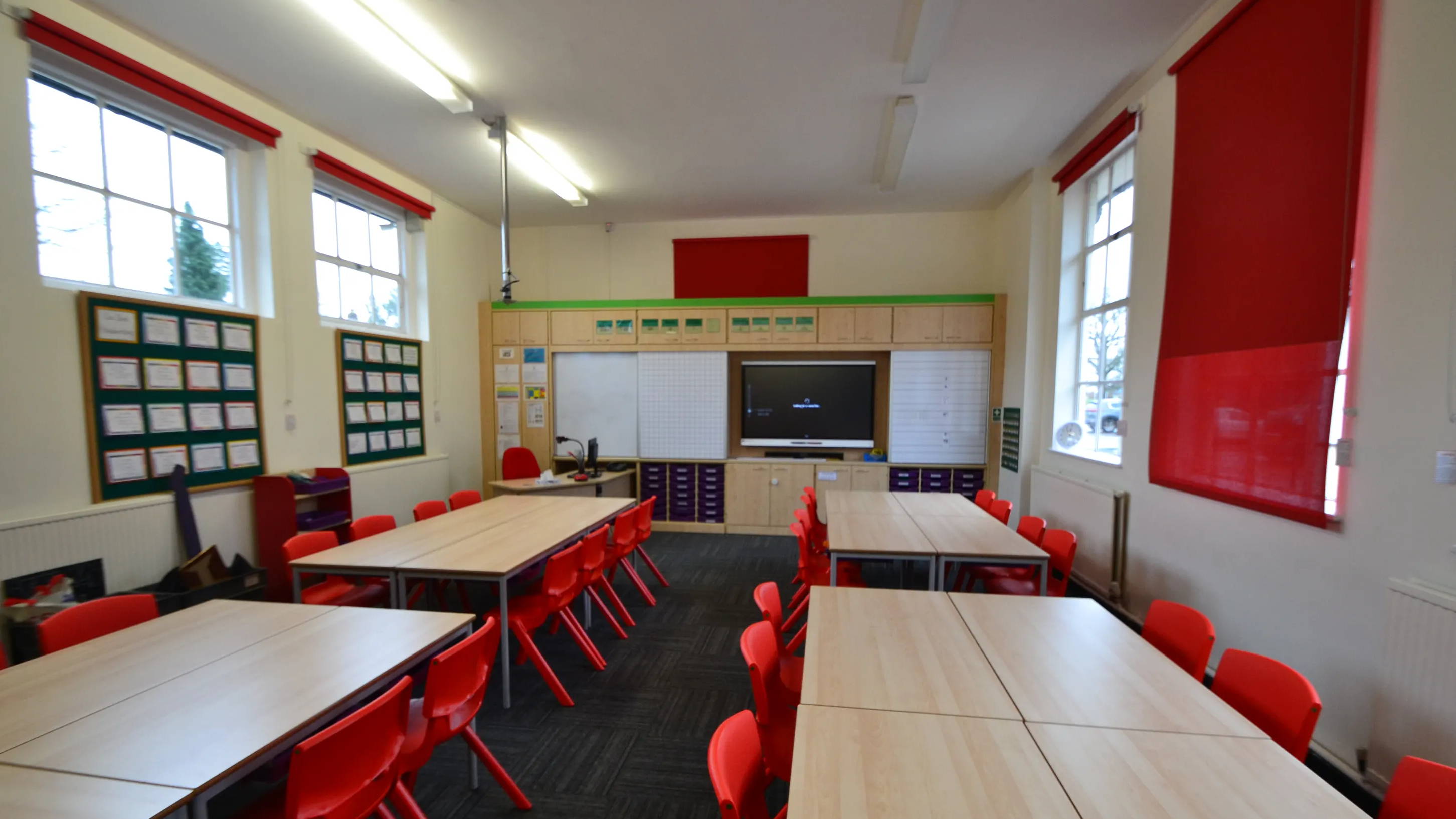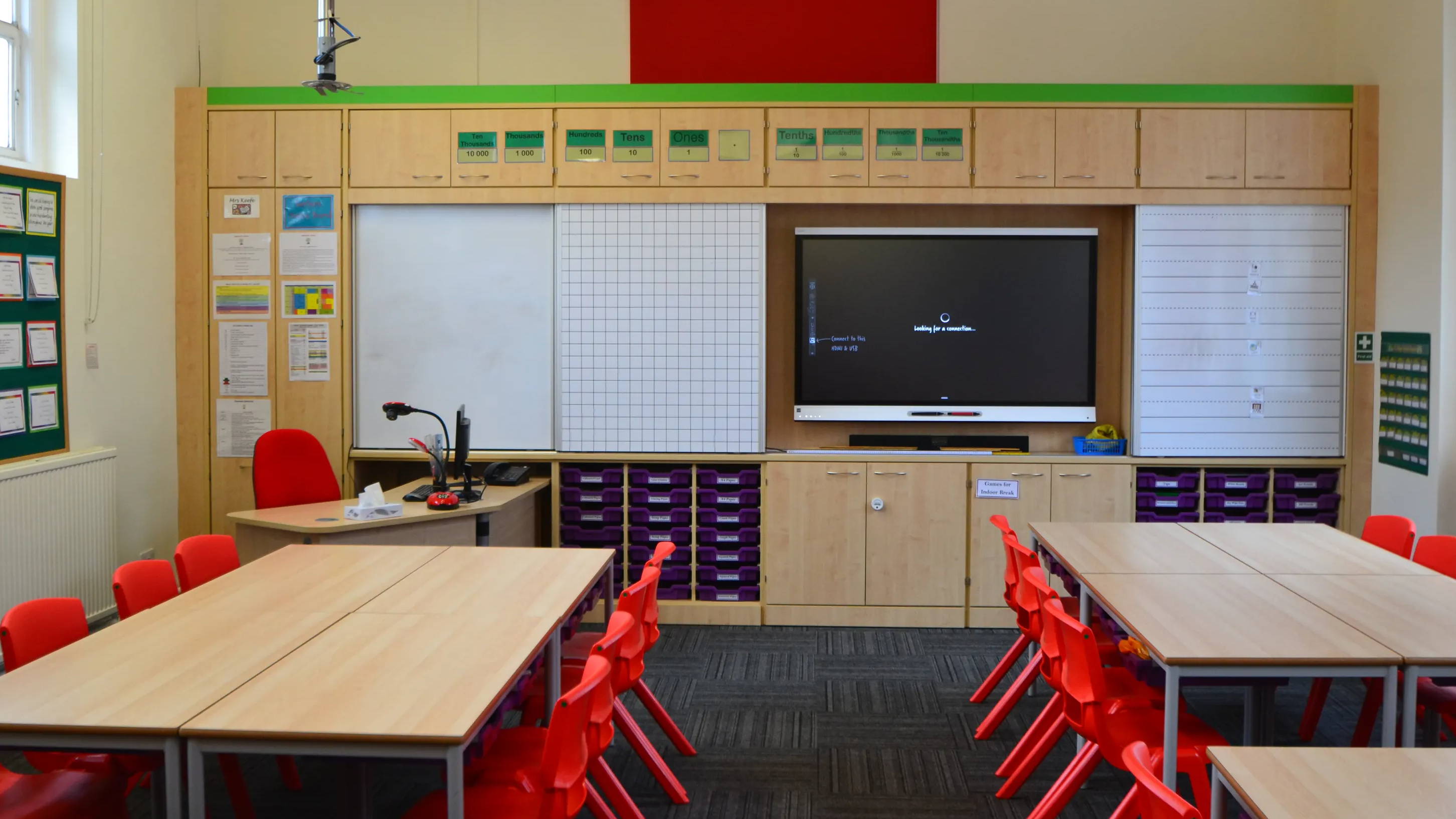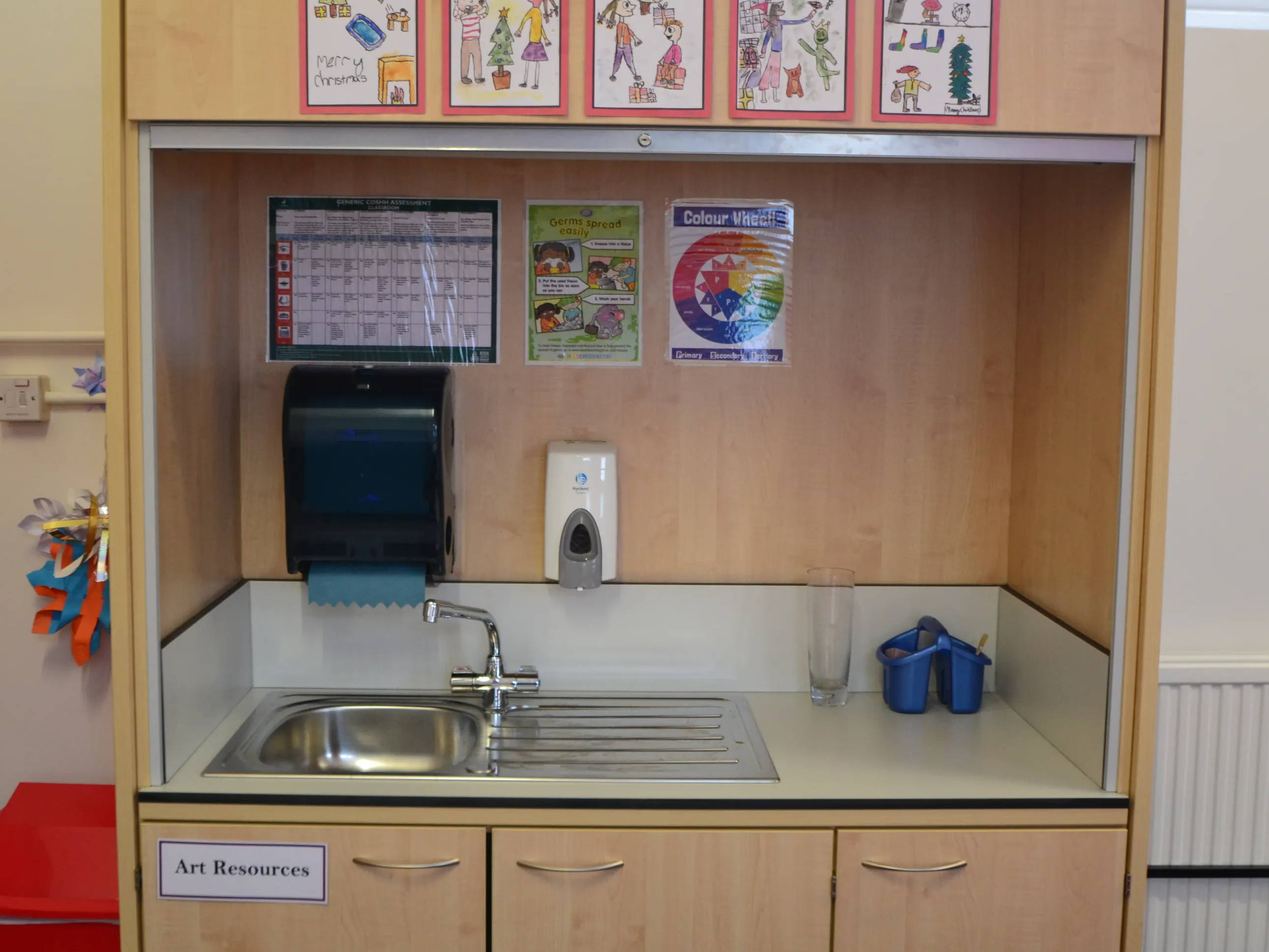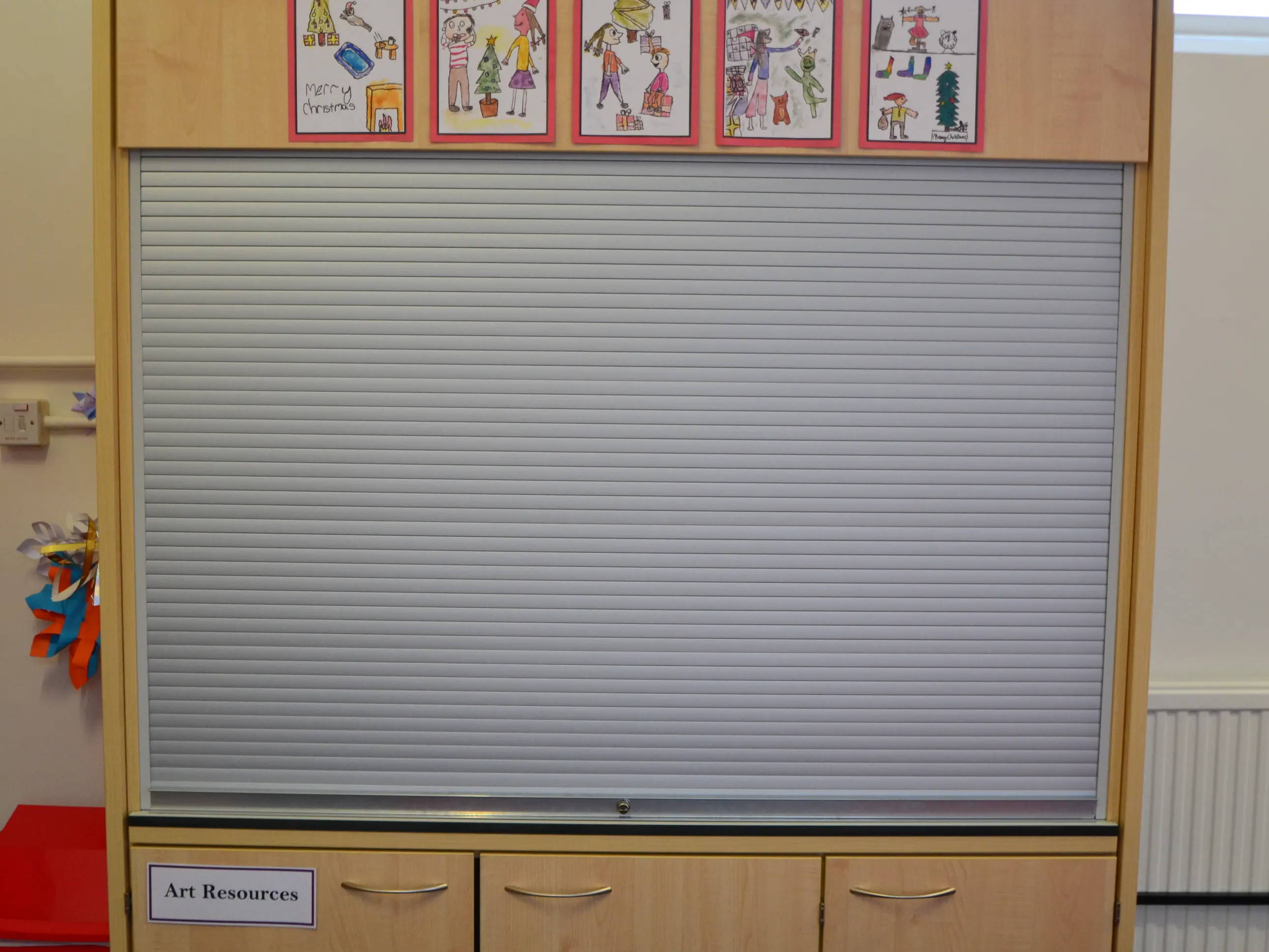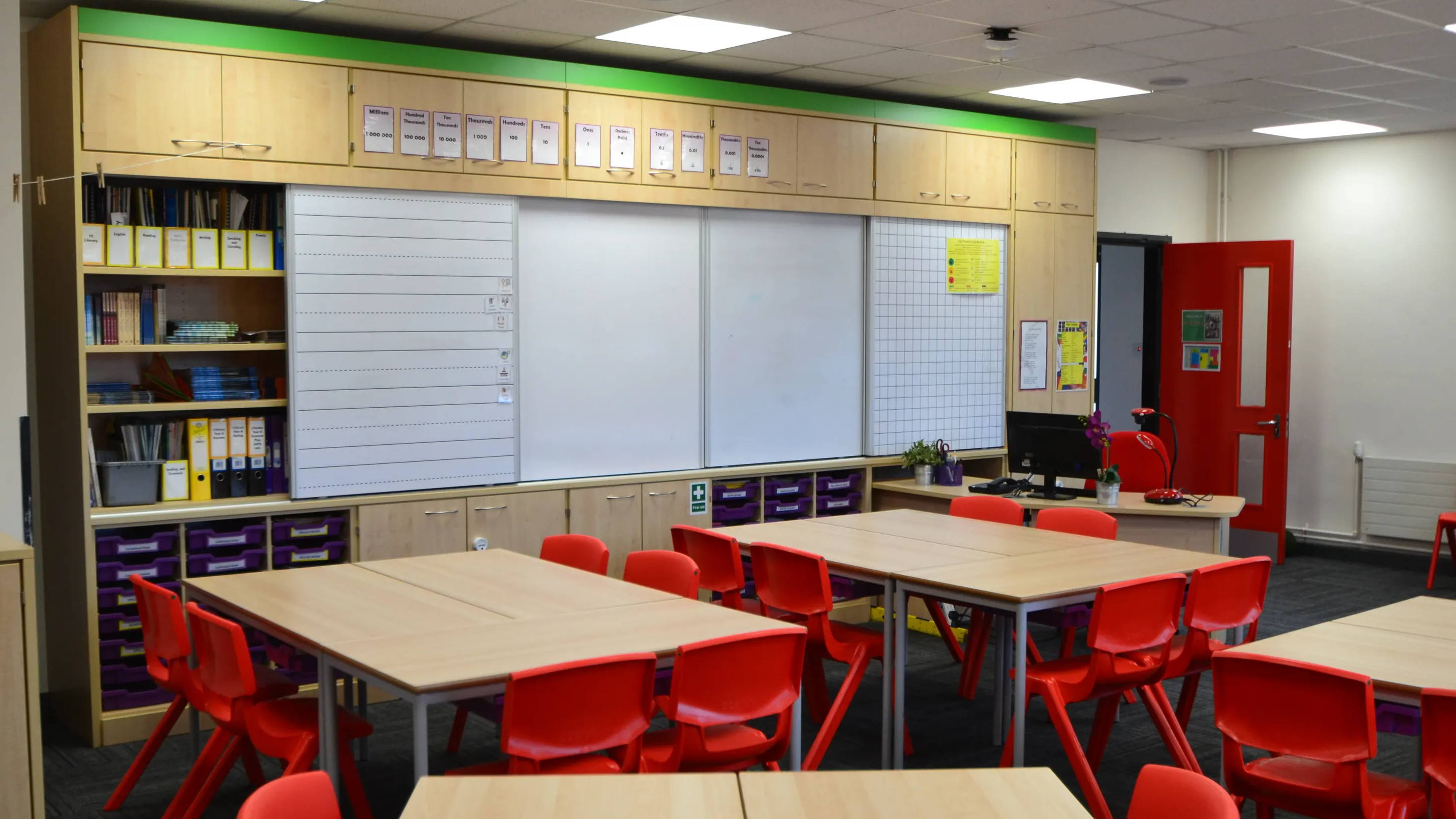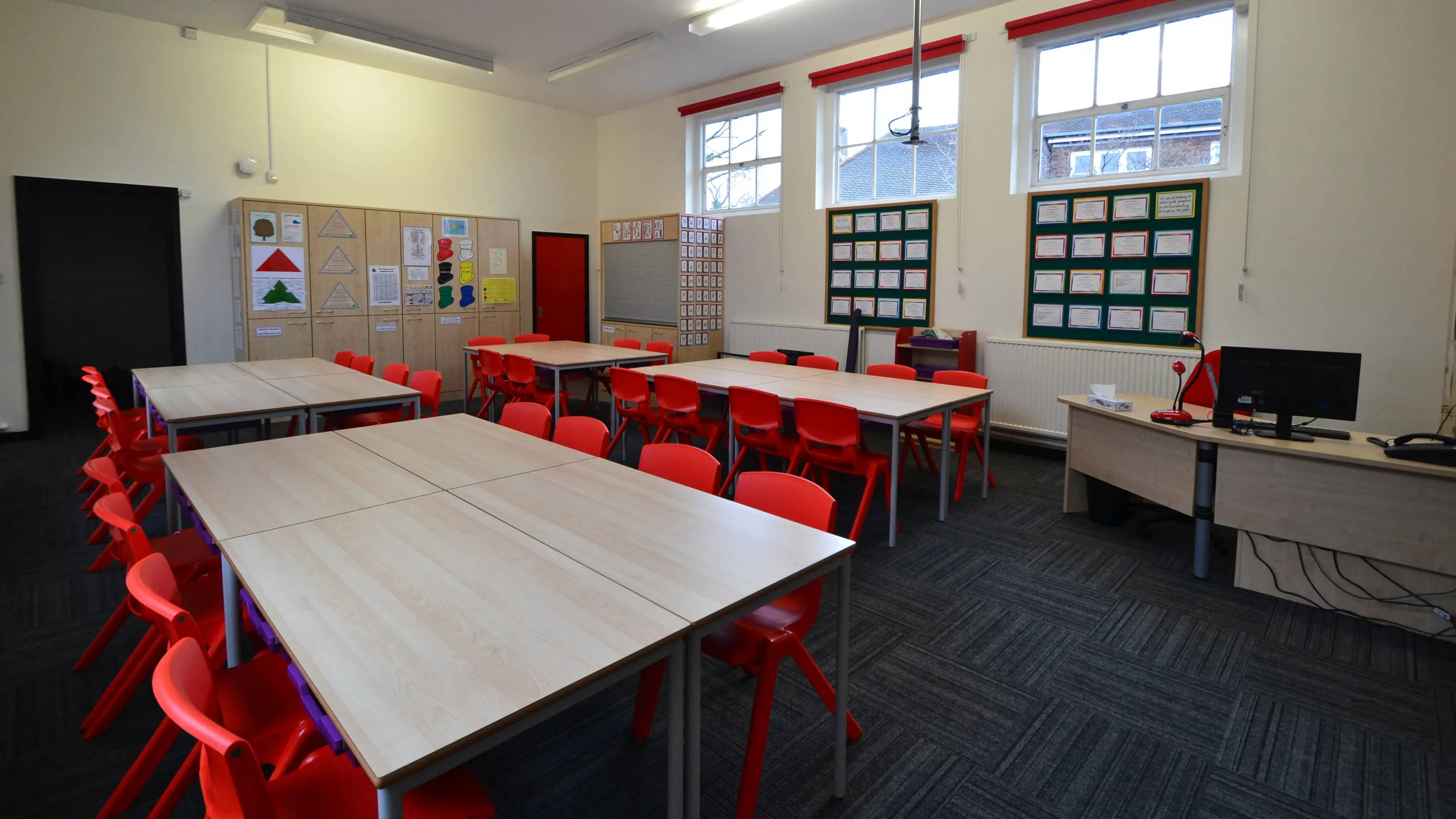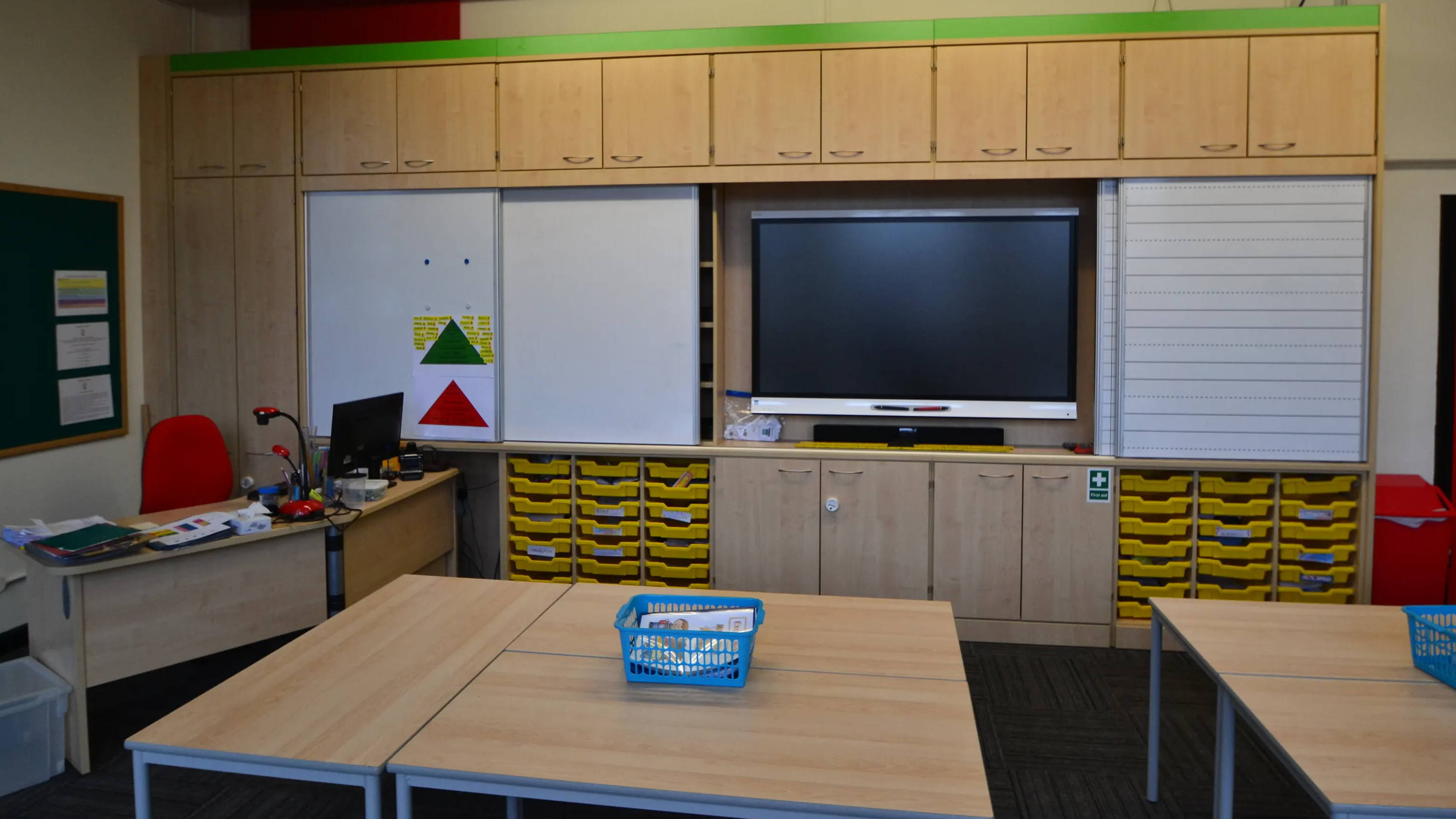 "Four Square worked with us every step of the way with flexibility and professionalism to ensure we ended up with a solution that really fitted the needs of our pupils and teaching staff.

One of the overriding differences, and to be honest an outstanding strength, that we found with Four Square was their use of interactive ICT software that enabled us to view and amend designs remotely at a time that worked for us. We worked closely with one specific designer who really got to know the schools features and ethos and adapted designs to get a perfect solution that met all our requirements.
We wanted each classroom to have a uniform design so that as children moved from year group to year group there was limited change impact. This was achieved by, where possible, the furniture layout being similar and colours being uniform even down to the colour of pelmets above the units."
- Odette Co, Finance & Business Manager, Applecroft Primary School
Want this look for your own school dining hall? Buy the look now!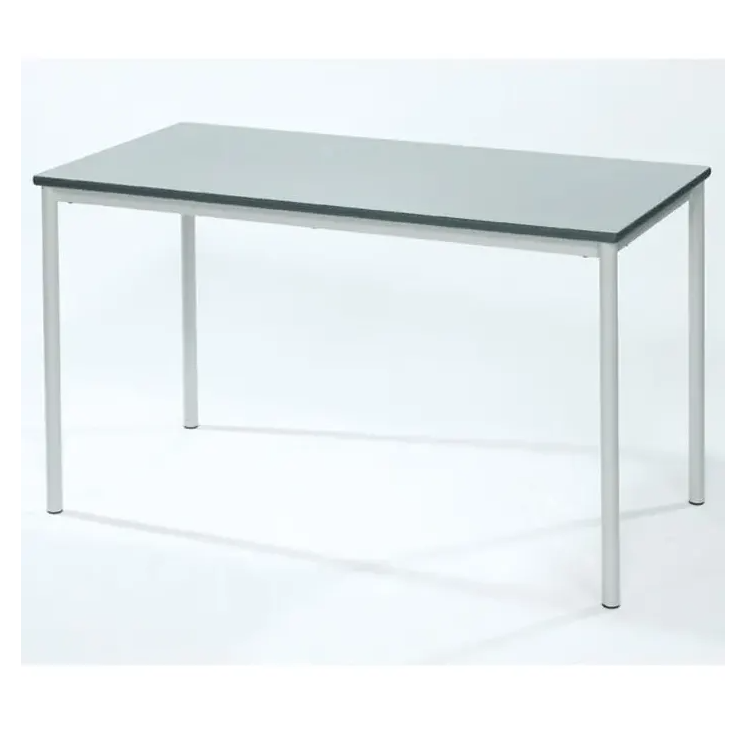 Montana Heavy Duty Classroom Tables
Postura Plus Classroom Chairs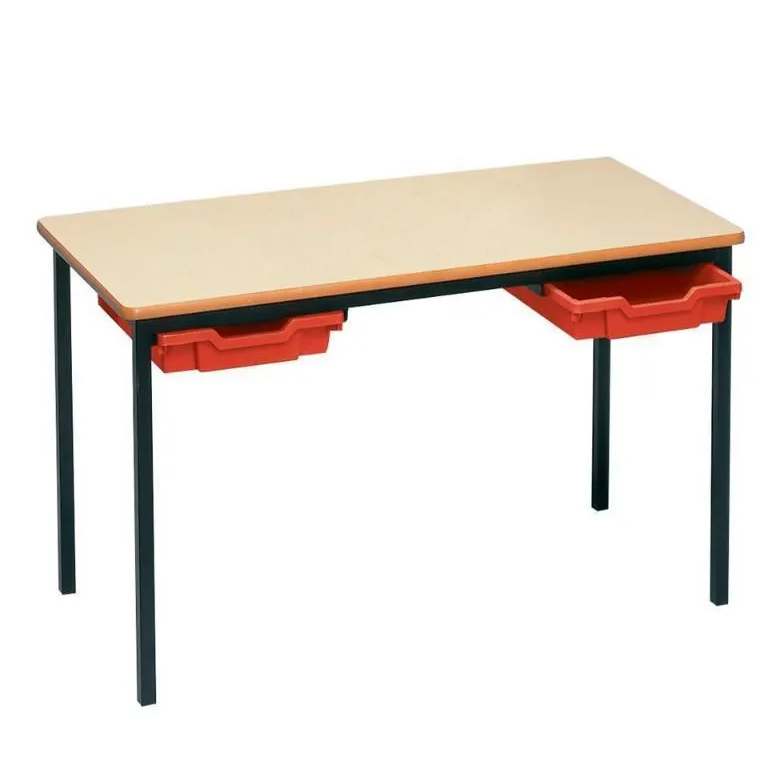 Whether you're looking to refurbish your existing classrooms or fitting-out a new one, our consultancy, space planning, design and installation service will guide you through every step of the project. Email sales@foursquarefurniture.uk for a free initial consultation.