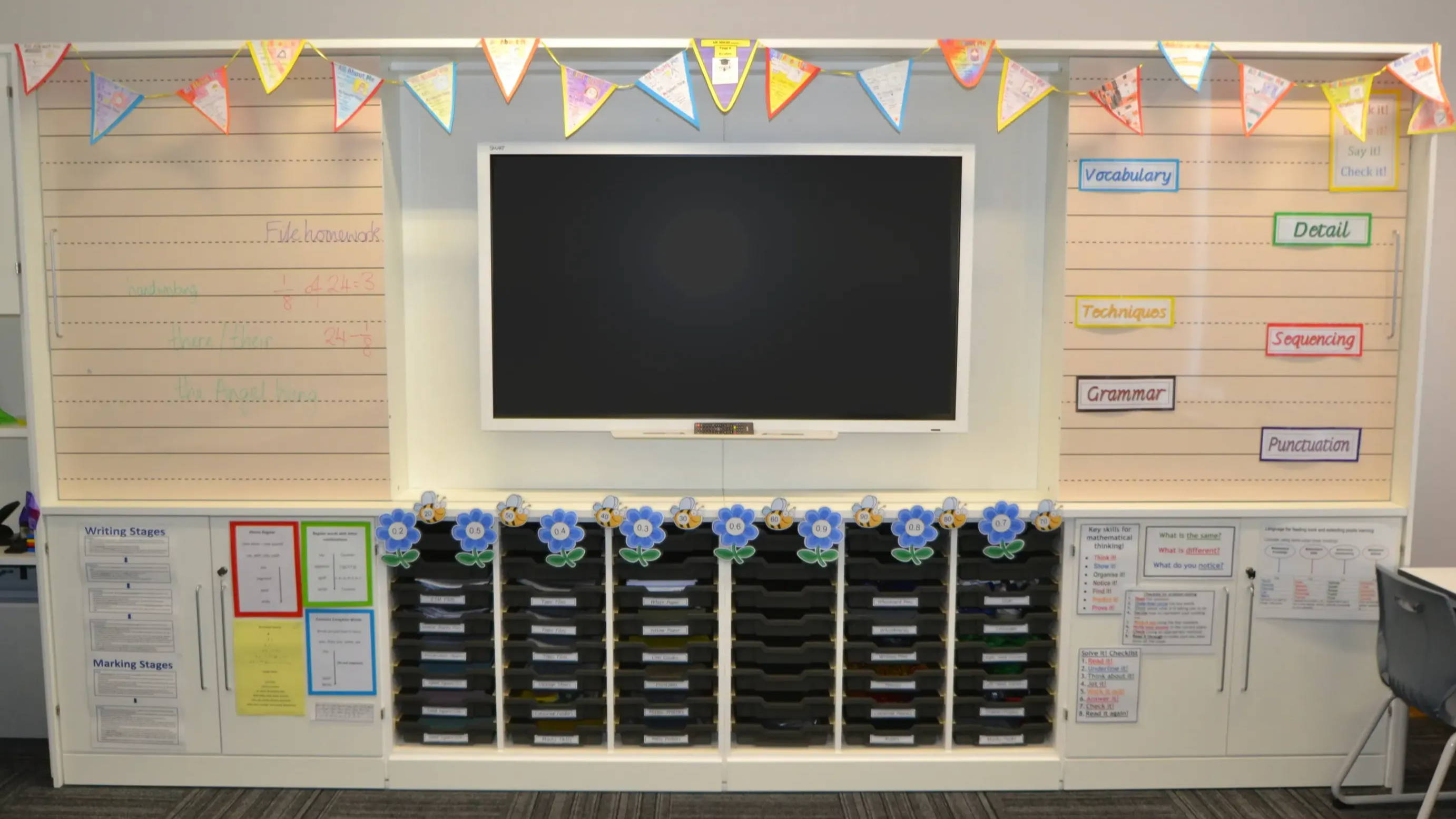 Teaching wall is a smart and flexible system that combines both teaching resources and storage into one space.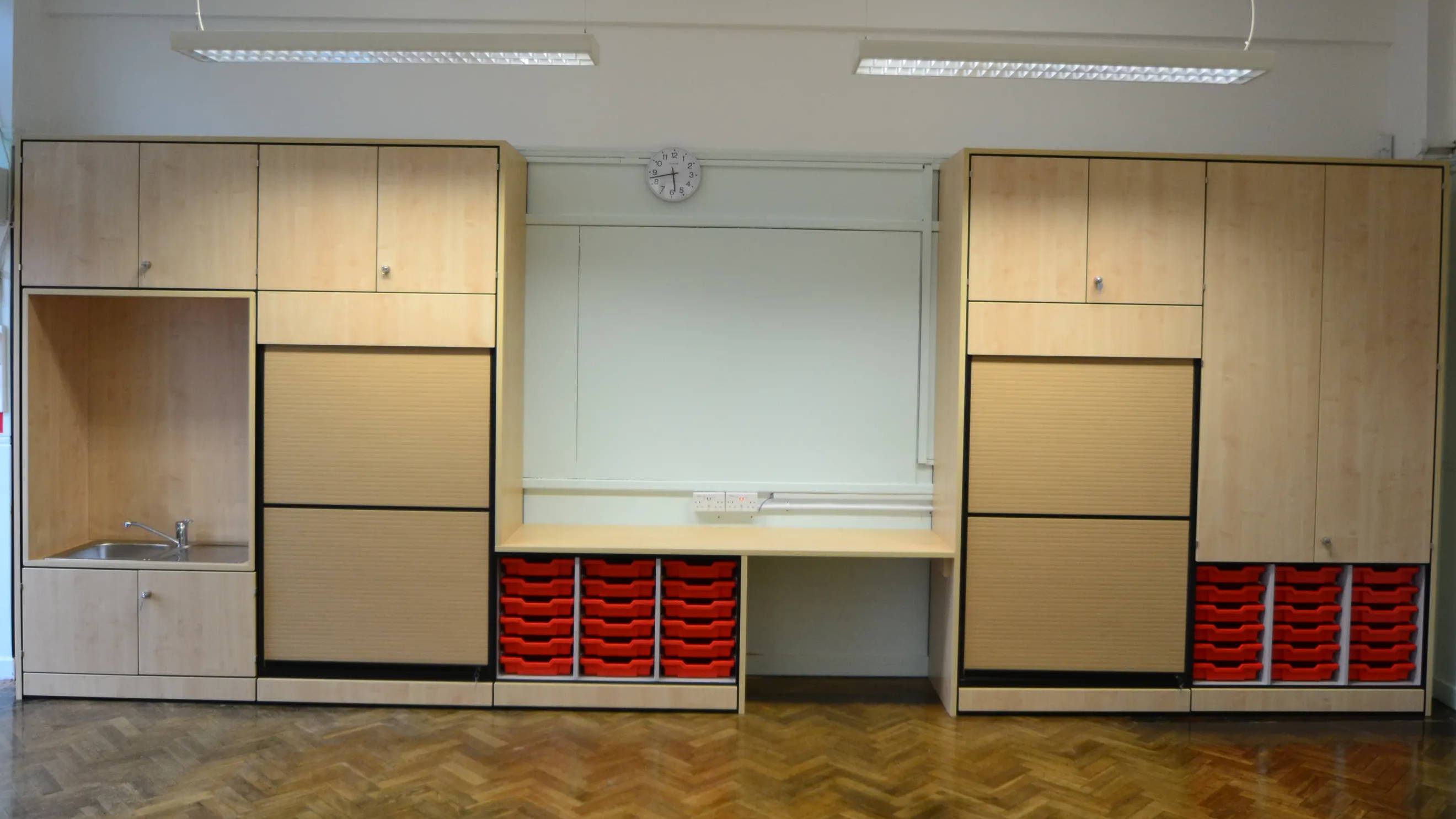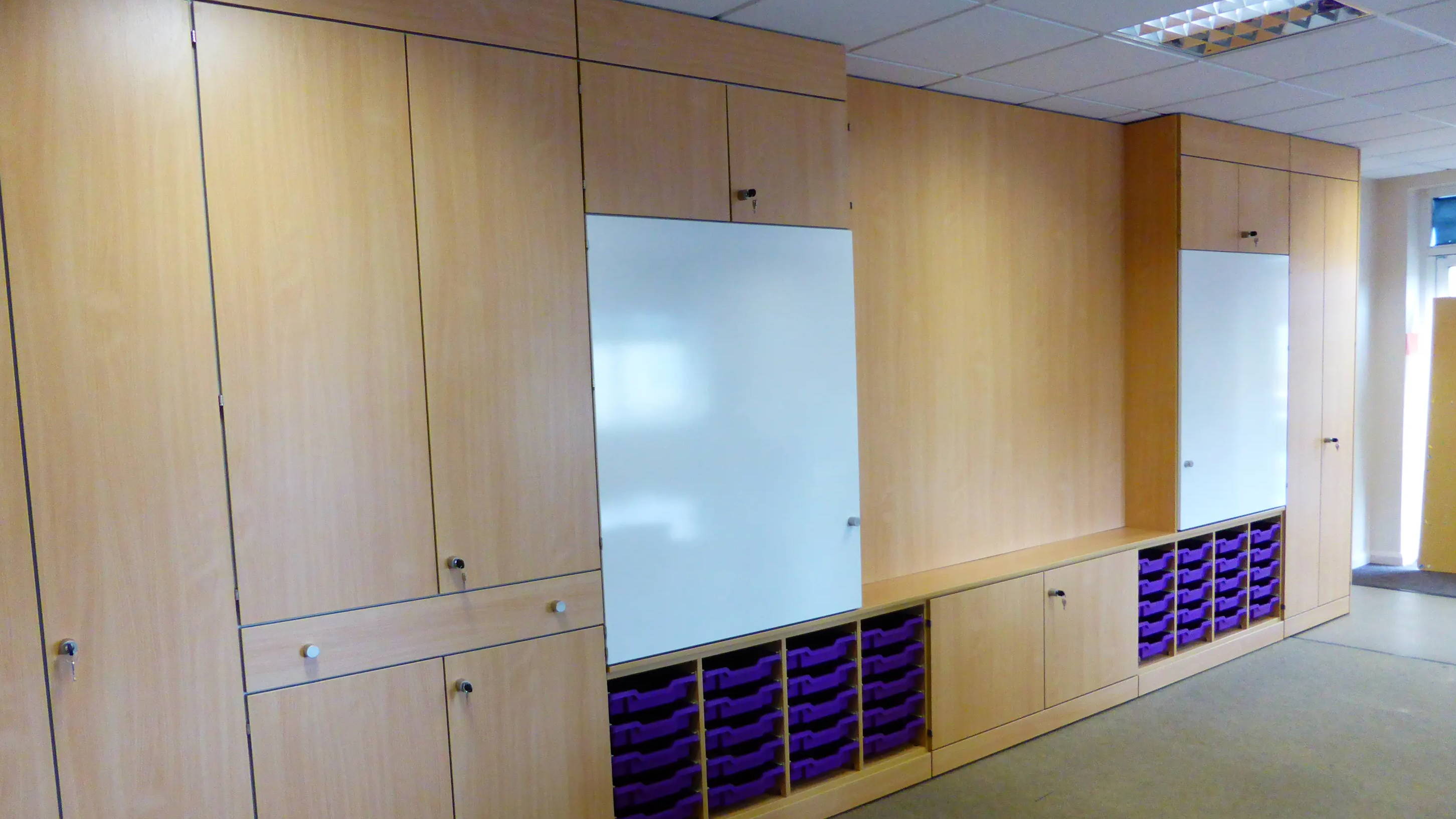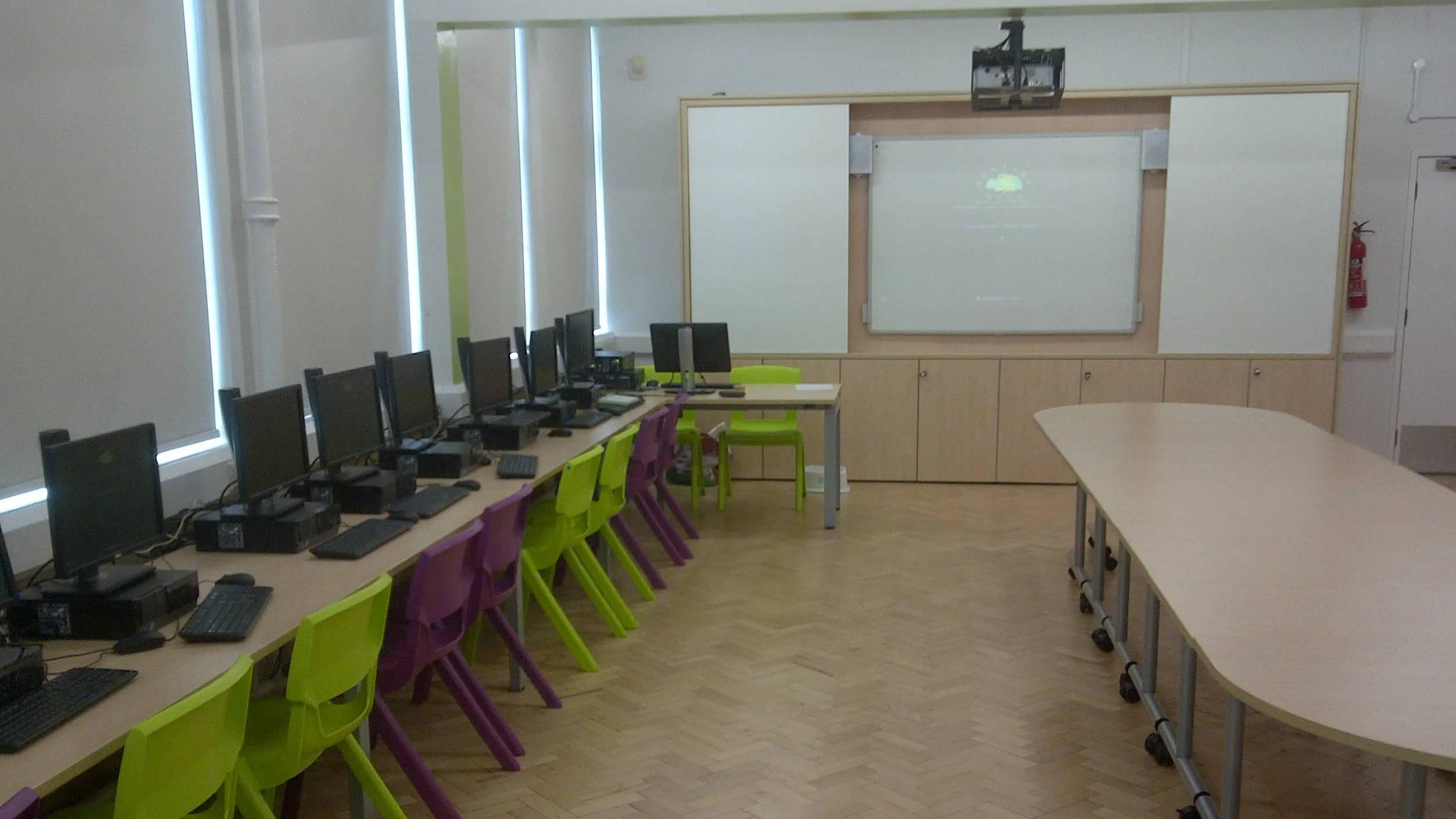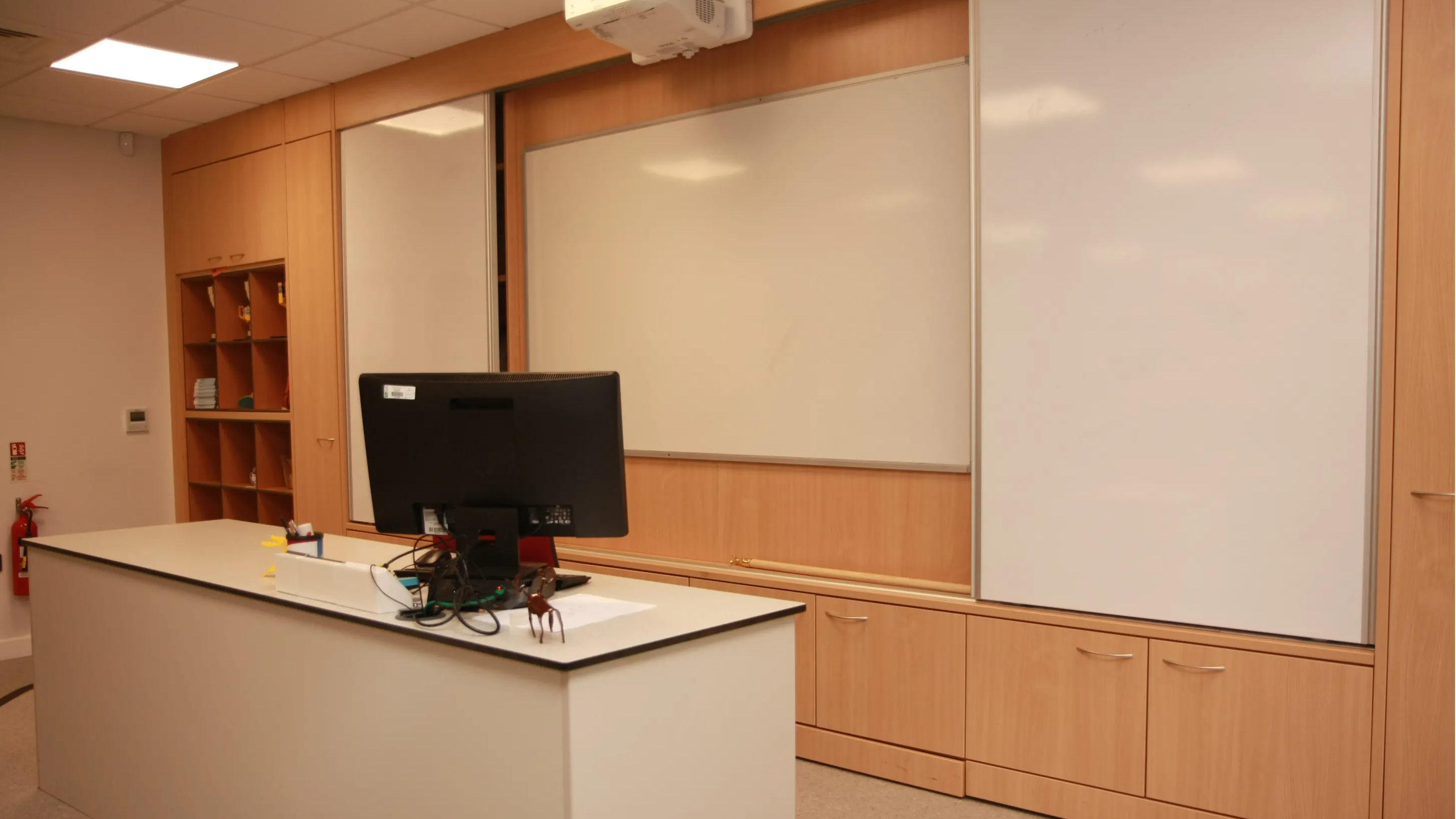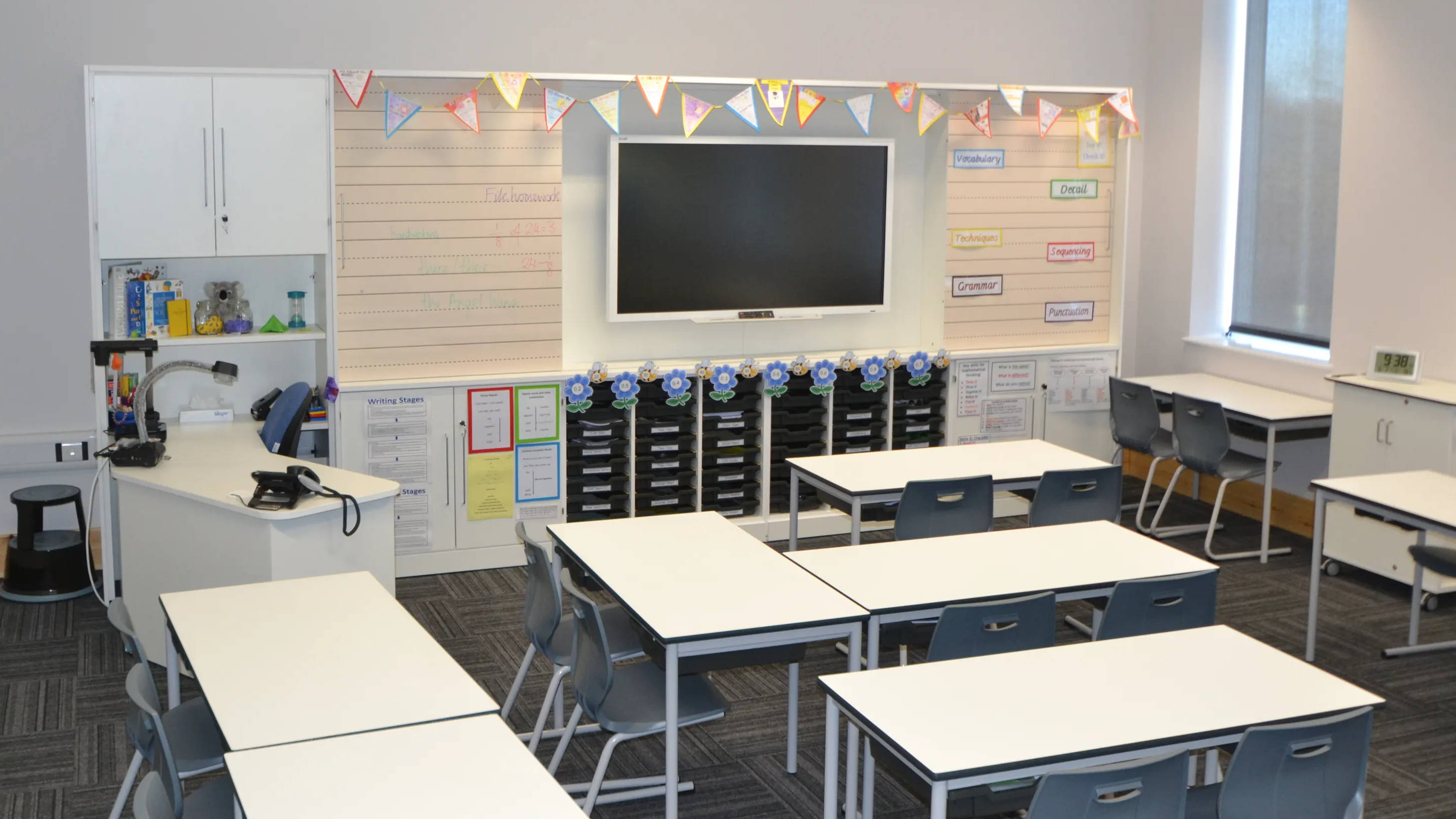 For primary, middle and secondary schools, Teaching Wall is the perfect solution for creating an efficient, tidy classroom with its high volume storage facility. The Teaching Wall system makes use of vertical space which means that it provides a lot of storage space using only a small amount of floor space.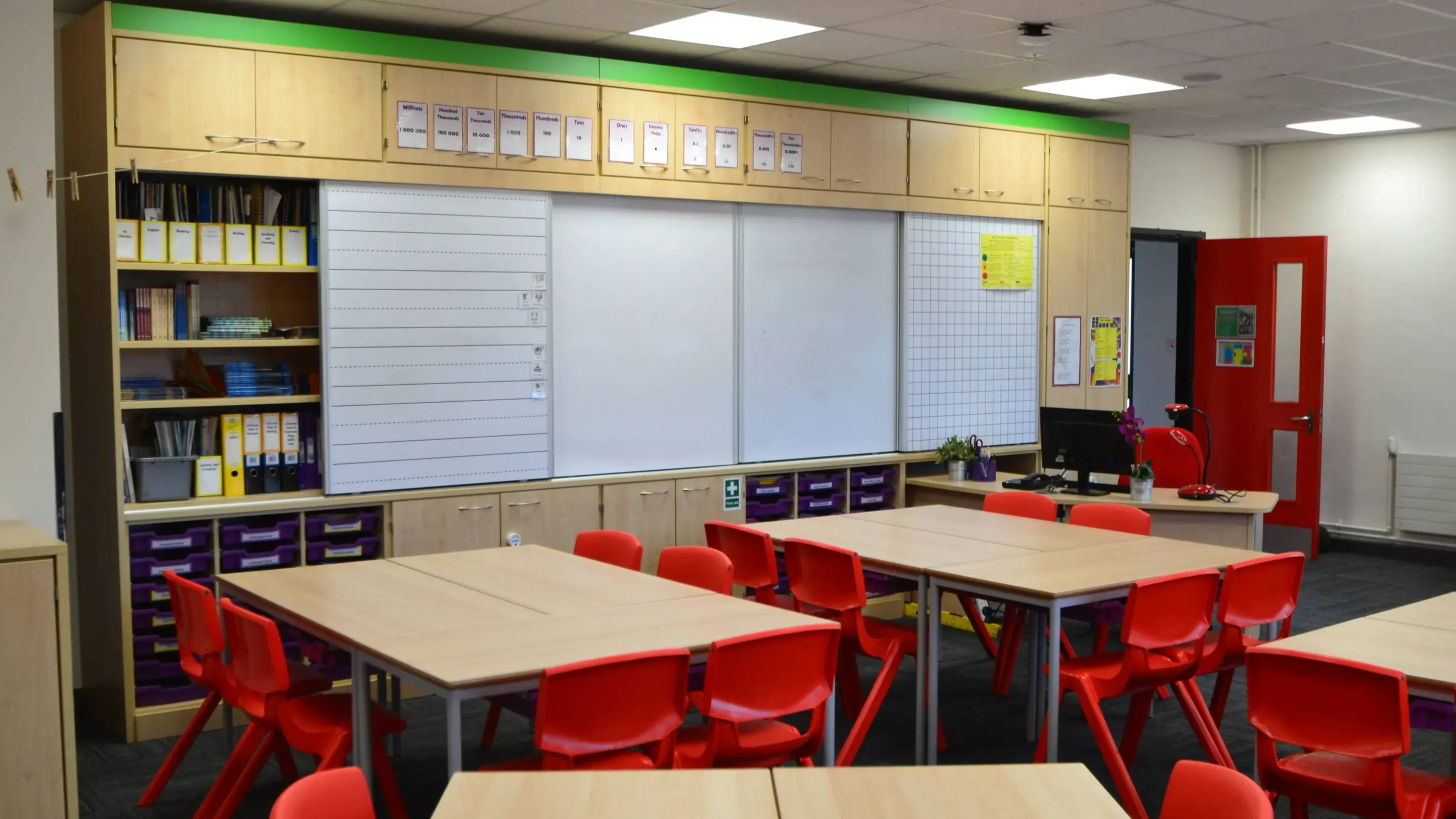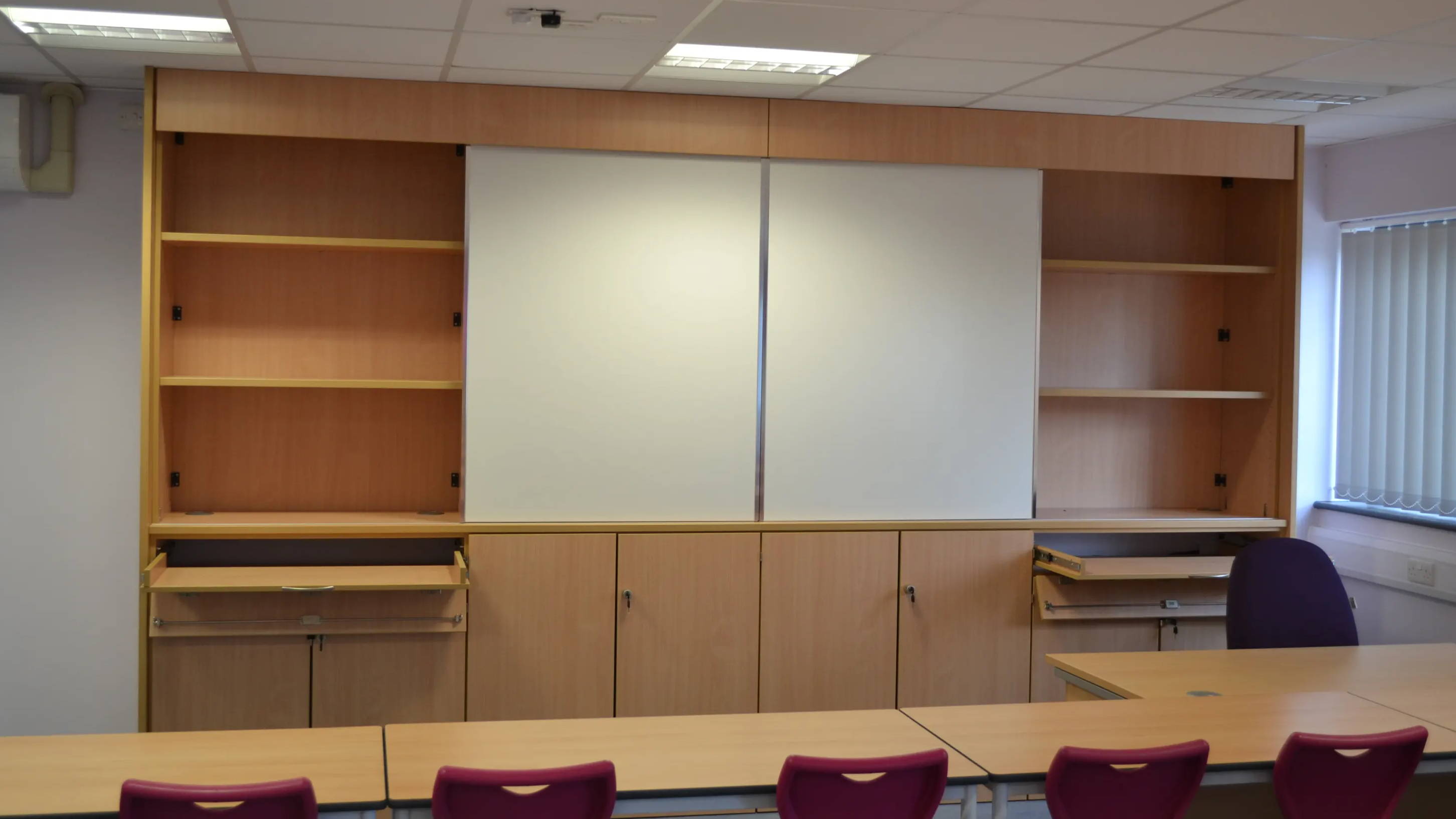 Teaching Wall is a highly modular system allowing you to create the layout that works best for you. Most Teaching Walls consist of around seven cubic metres of storage, sliding whiteboard doors and a smartboard or interactive screen. As well its efficiency in combining teaching and learning resources into one space, this also helps to direct the attention of the students to the focal point of the classroom.
We offer a complete made to measure service which means that any school, college, or university can get a Teaching Wall system that will make full use of the available space and suit the year group of the pupils. Our standard service includes on site consultation, 3D drawings, full site survey and installation.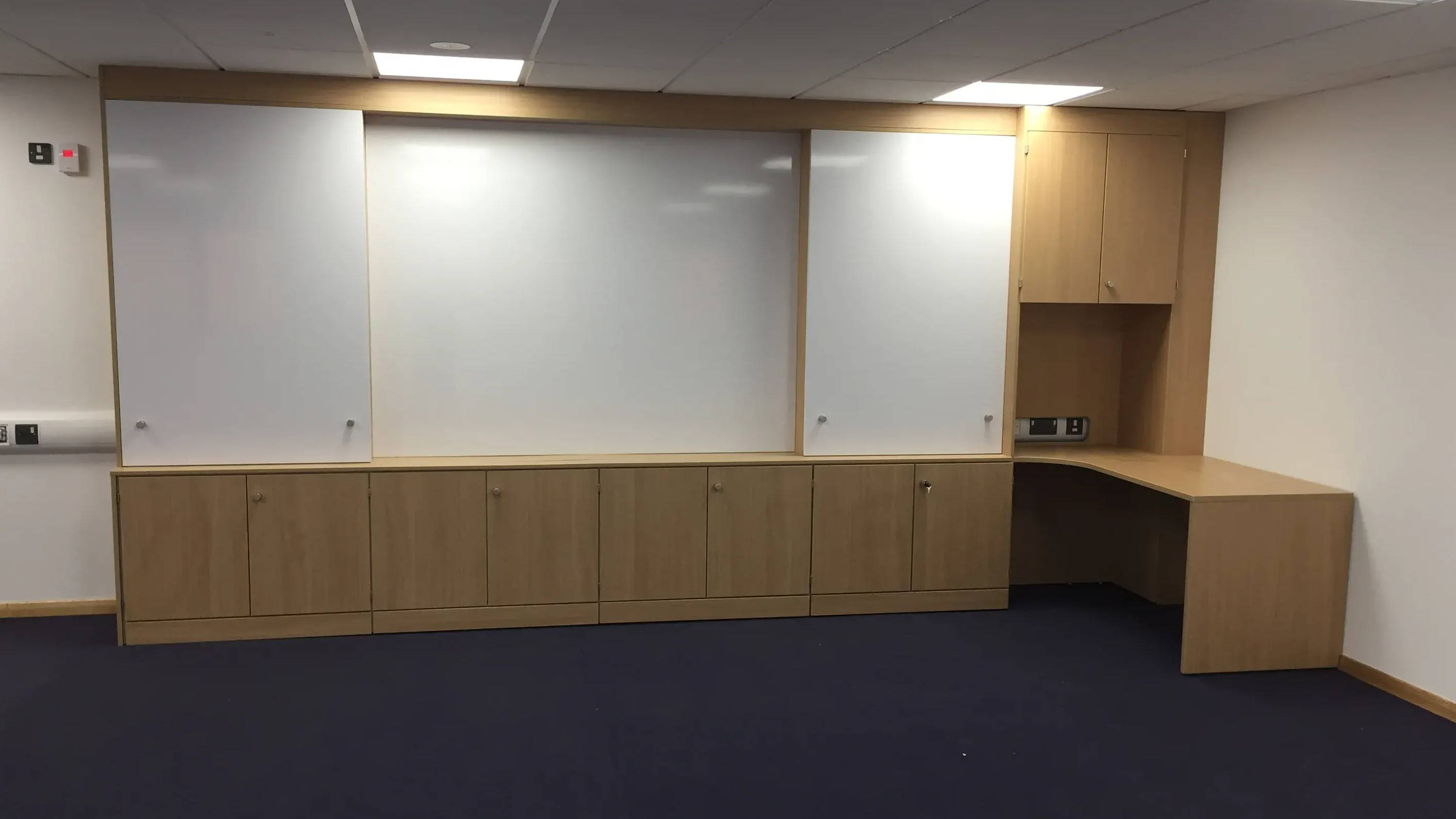 There is a wide variety of storage modules that can be added on to the Teaching Wall to help you create the most effective solution for your requirements; these include cupboards with adjustable shelves, secure laptop compartments, modules with an open compartment for printers or visualisers, sink and storage modules, door and drawer combination modules, tablet charging modules, computer desk and storage cupboard modules, top box modules etc.
Teaching Wall combines functionality with striking aesthetic appeal, you can either make it a feature or plan it so that it blends in with the walls. It is available in a wide range of laminate finishes, from plain colours to natural effect finishes, you will certainly be able to find the right finish to complement any style or colour scheme.
We have a range of resources to make planning your Teaching Wall refurbishment easy and hassle free.
You can download our Project Panning Guide packed full of key considerations and options for different layouts and you can also get some visual inspiration from our
image gallery
.
TO SEE HOW WE CAN HELP YOU TRANSFORM YOUR LEARNING ENVIRONMENTS GET IN TOUCH