Creating Inspiring Spaces
We believe everyone deserves an inspiring environment, whether you're a school looking to refurbish your classrooms or a business looking to upgrade your offices, we will create inspiring environments to promote wellbeing, happiness and success.
Interiors for Education Catalogue
If you're planning to update your school environment, our new catalogue has everything you need including the latest products for classrooms, dining halls, sixth form areas, staffrooms, washrooms and reception areas.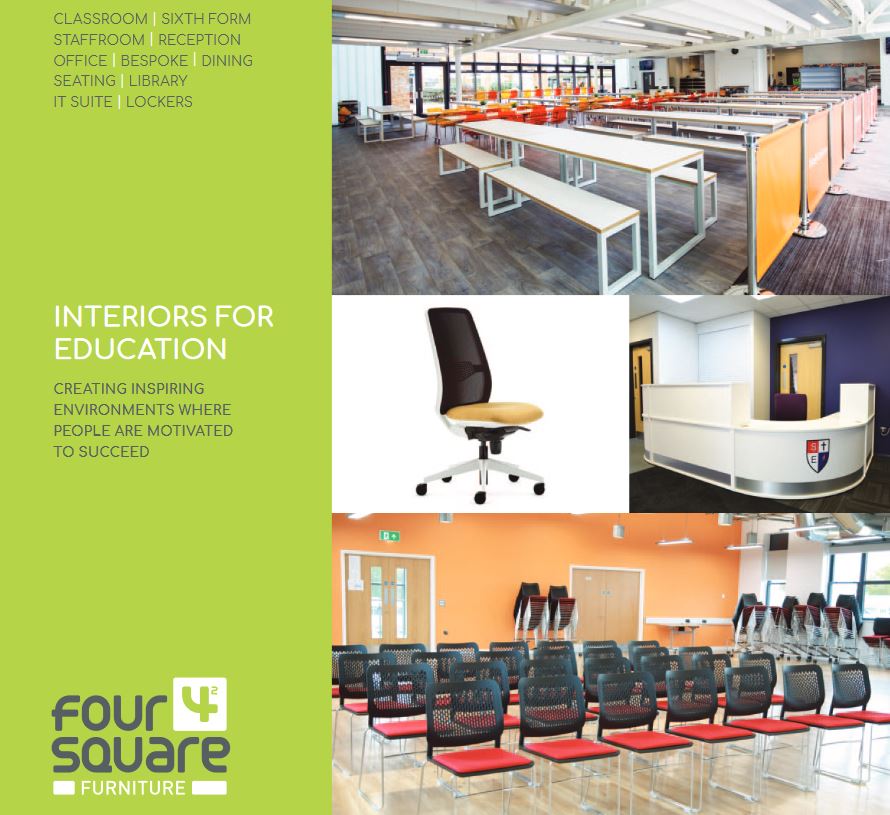 Interiors for Education Edition Thirteen
Our latest catalogue features a huge range of off the shelf and bespoke furniture options, as well as carefully selected Four Square Recommends products. There's also inspiration from our case study images showcasing some of our previous projects, so download your catalogue and get in touch for help transforming your school environments.
Case Studies
Creating inspiring environments where people are motivated to succeed
Case Studies
We work with all types of educational establishments to revolutionise learning space and effectiveness for every client. We have worked with staff at all levels of the education world for over 80 years of combined experience.




Delivering safe, inspirational learning and working environments
We at Four Square Furniture, support strong customer involvement in every step of the journey, our inventive 'you define, we refine' approach, ensures you are priority in everything we do. Together, we shape your vision into reality.