New, Engaging and Tech Enabled Spaces
Client: London-based Independent International School delivering teaching and learning to 1,350 mainly international students.

Brief: The school's mission is to empower each student to become a lifelong learner and global citizen by fostering intellect, creativity, inclusivity and character. With this in mind, we were tasked with bringing their ideas to life and transform what were previously under- utilised locker areas into dedicated new break-out and resource space for High School Social Studies and High School English.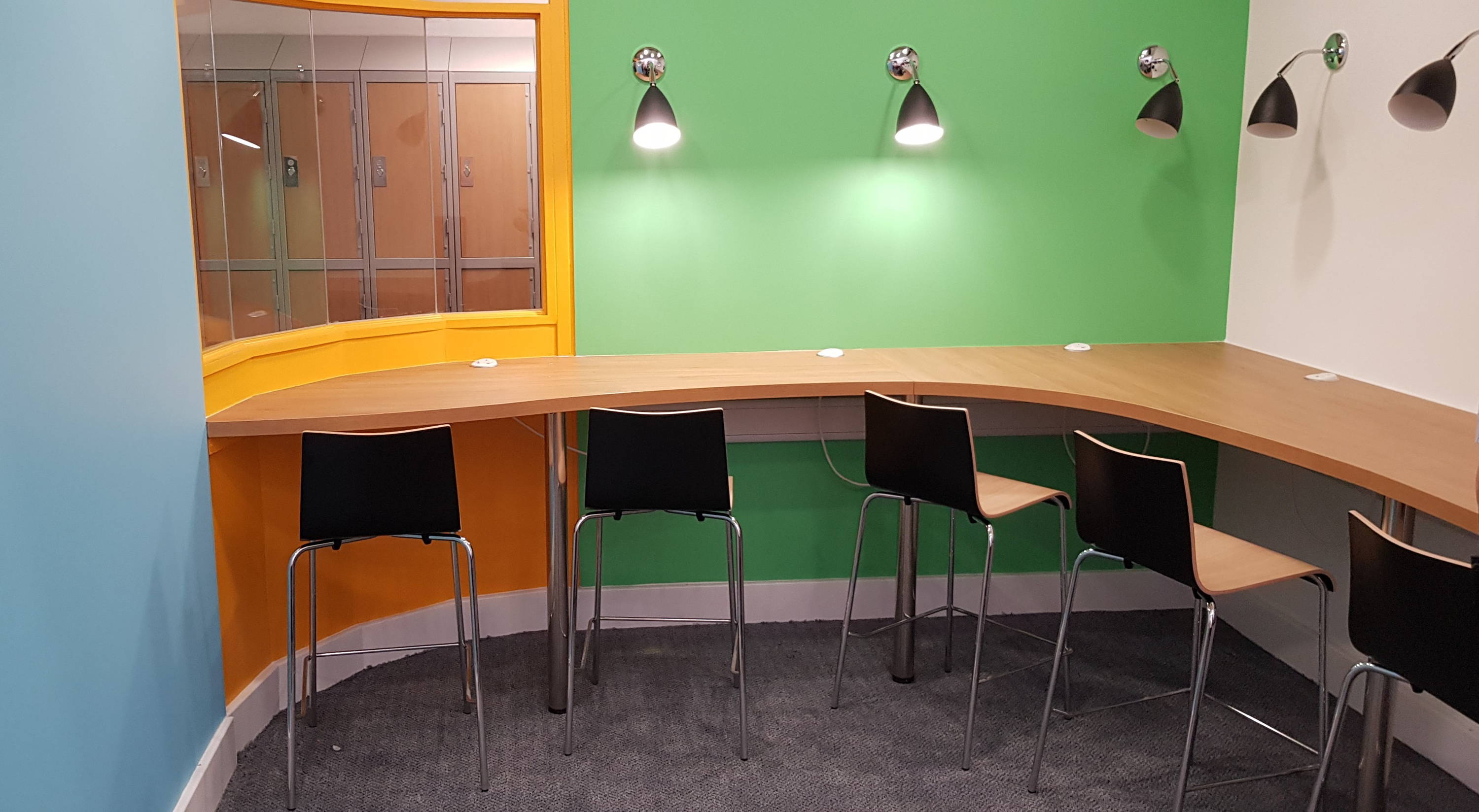 Challenges: To create a range of new, engaging and tech enabled spaces in existing areas which echoed the school's mission but transformed the spaces by changing the furniture and fixtures. We needed to provide a variety of different seating options to allow for both individual student focused work and small team collaboration as well as informal spaces for students to meet, talk, charge their laptops and undertake individual learning.
Solution: The school came to us with a very clear idea about what they wanted and the layout they required. We worked closely with them to understand their specific requirements and bring their ideas to life. It was obvious from the start that this school did not want an 'off the shelf' approach to their learning environments so we researched and specified a range of bespoke seating options that would match their exact needs. Together with the bespoke seating and furniture, we also selected a range of tub chairs with stout oak legs, solid fixings and with Crib 5 certification for durability which fitted perfectly with the new school décor.
For the informal space we designed and built bespoke benching which the school like to call 'furbicles', these are low benches with oak nosing and integrated charging ports, and which have been carpeted creating a very relaxed, informal space.
For the social study pod we installed a combination of soft-seating for small team collaborative work as well as a high bespoke high work bench for individual work, research and reading. All of this was housed in a semi-open pod area that provided some privacy and enclosure but still with views and easy access to the main thoroughfare through the school.
Testimonial: "The redesigned and repurposed spaces provide a variety of uses right through the school day. We feel like we have "gone up a grade" in the quality and feel of the furniture and fixtures. It is not School-standard furniture, it has more of a work-place feel to it and the students appreciate it. The spaces are well looked after and are rarely left messy." Facilities Manager
Impact: The school were so happy with the finished space that we have also been asked to provide ideas for a staff lounge and admin area and look forward to working with them again soon.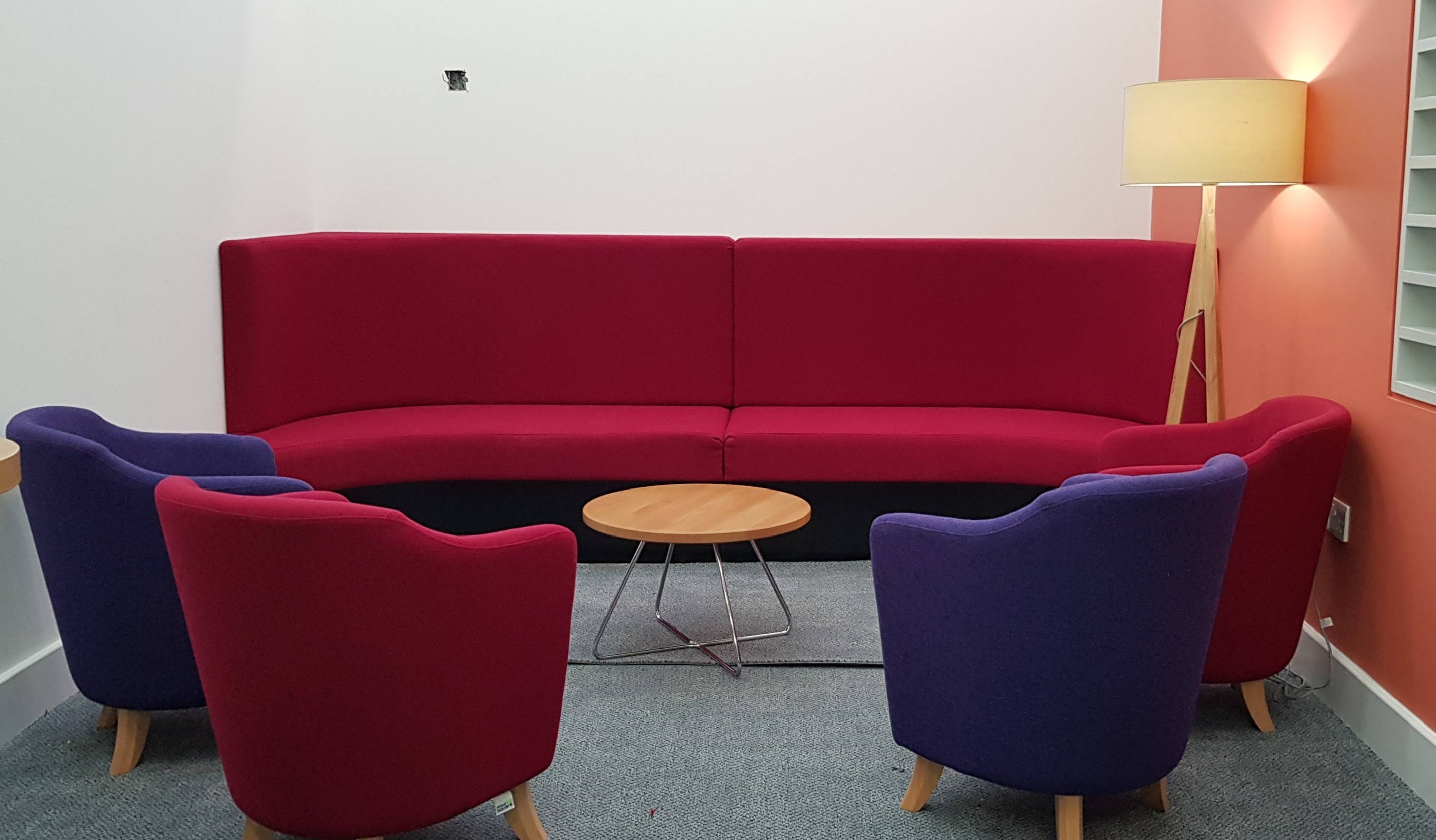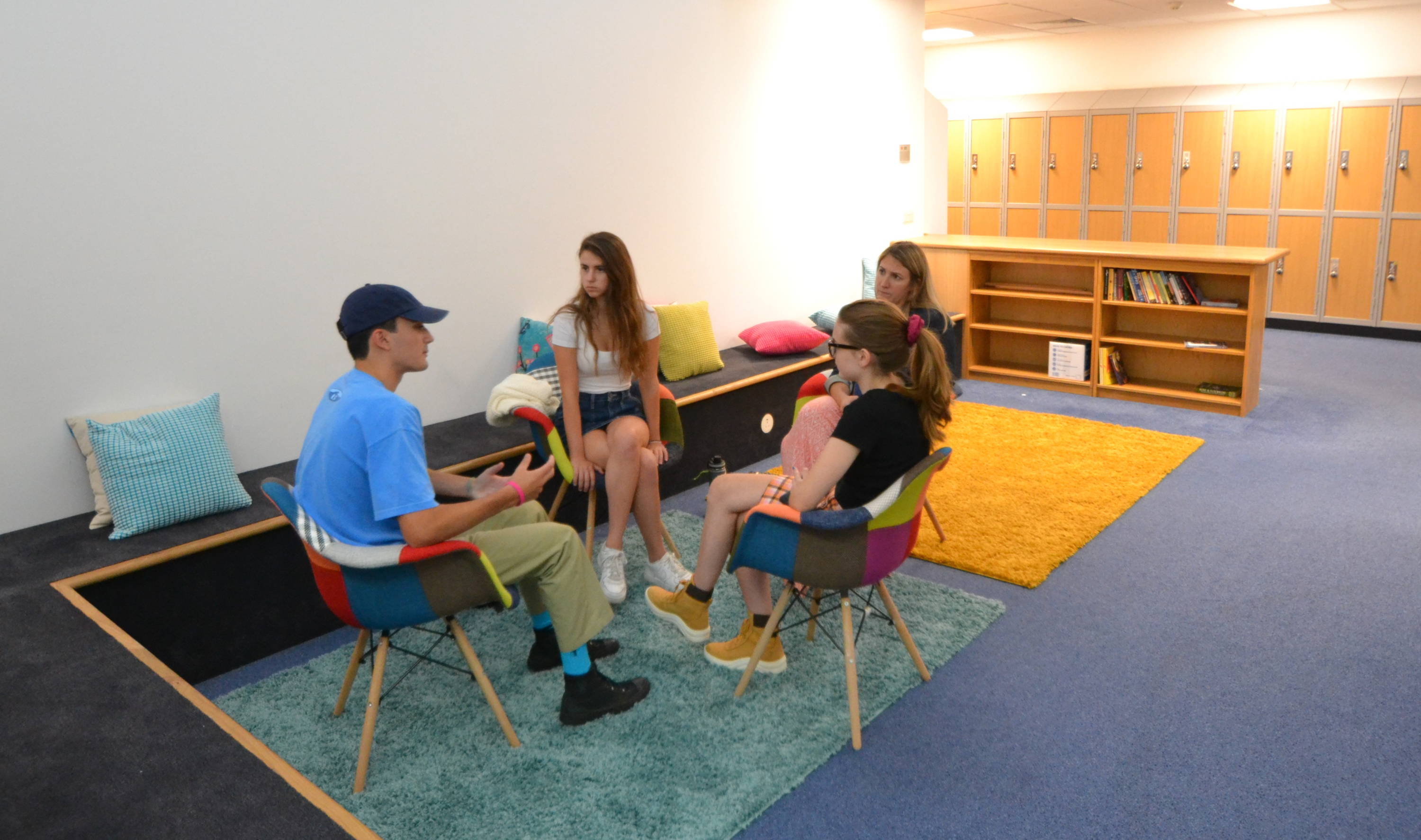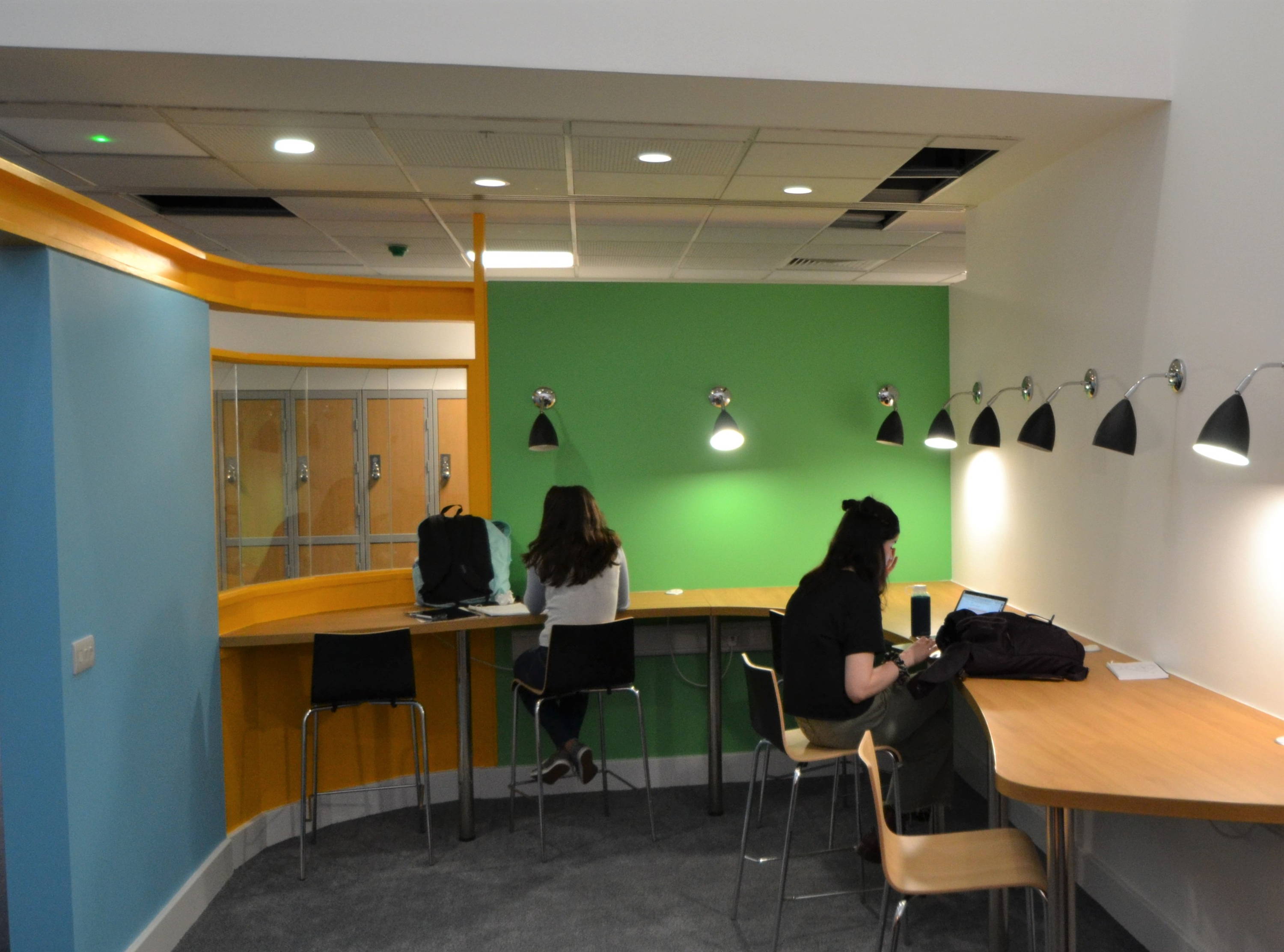 Whether you're looking to refurbish your existing staff room or fitting-out a new one, our consultancy, space planning, design and installation service will guide you through every step of the project. Email sales@foursquarefurniture.uk for a free initial consultation.