Refurbishing the internal restaurant
Client: We were approached by a leading facilities management company that we have worked with before to help with refurbishing the internal restaurant at corporate establishment Johnson Matthey in Royston. Johnson Matthey is a British multinational speciality chemicals and sustainable technologies company. Their strategy mirrors society's need to decarbonise and create a more circular economy while managing the transitions needed to reach net zero.
Brief: They employ approximately 1500 staff at their Royston facility and although the restaurant was a functional space it was outdated and tired and some equipment had been condemned.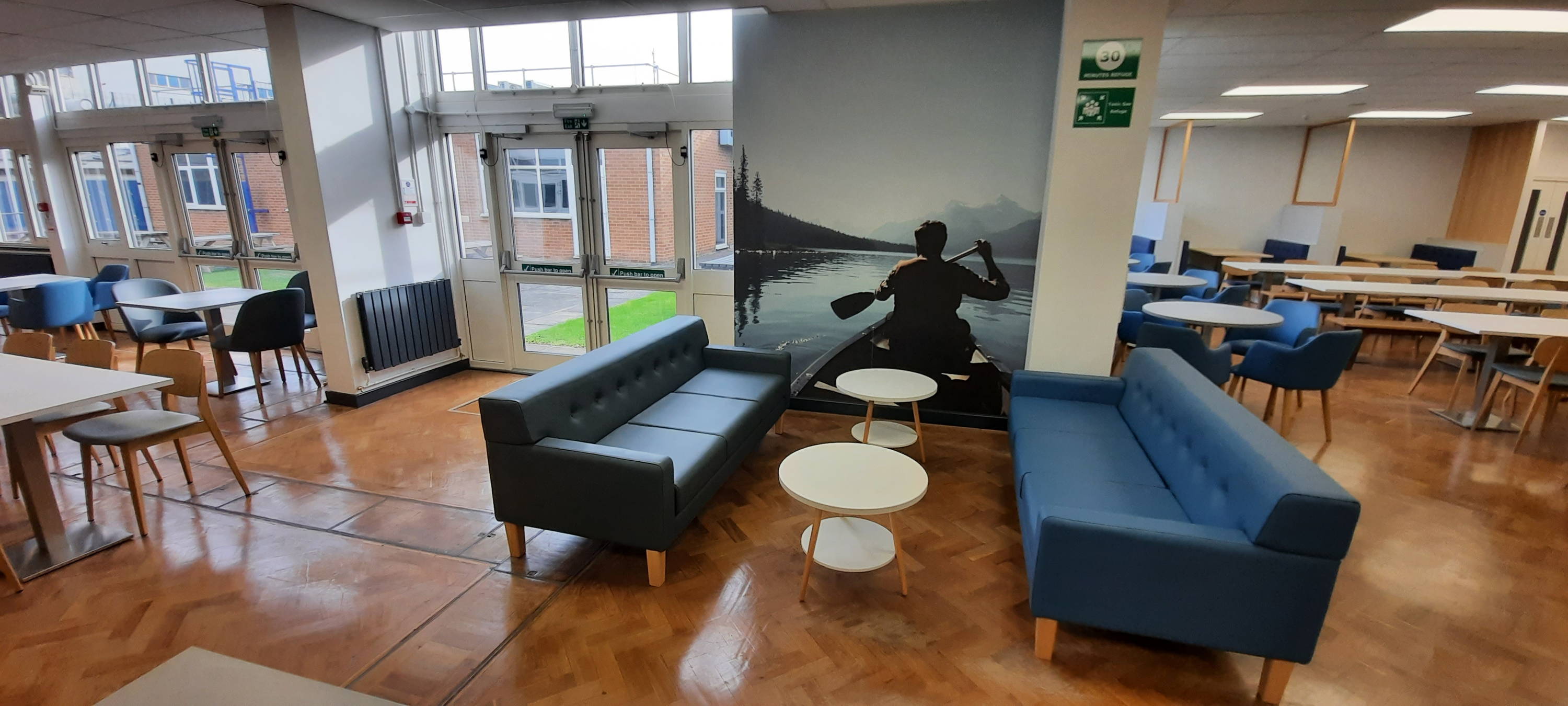 Challenge: The ambition was to create a flexible space with multi-purpose seating and arrangements to allow for informal meetings and a welcome change of scenery from the work environment. It had to be a comfortable, accessible place people wanted to be and not just a place people used during mealtimes.
The schedule was extremely tight as the client wanted the restaurant out of action for minimum time, which we accommodated, successfully delivering our package within the specified period.
Solution: Working with the facilities company and alongside an appointed main contractor we were able to deliver a full refit of all the seating and tables, completing the project to the very high standard set out in the specification.
A variety of seating and table heights were used to cater for different preferences and individual needs, with all the dining height tables able to accommodate wheelchair users who previously had been limited to one location. The restaurant now comfortably seats over 210 staff at any one time and provides for take-away meals too.
Being flexible and helping others to achieve their goals on site was key to enabling the project to be ready on time for the client handover and big opening day.
Testimonial: "The refurb of the Royston restaurant looked fantastic. I fully appreciate that everyone has pulled together and worked extremely hard to enable this project to be completed on time and to a high standard, the change to the 'look & feel' of the space is great".
Steve Probert, Global Property and Facilities Management Director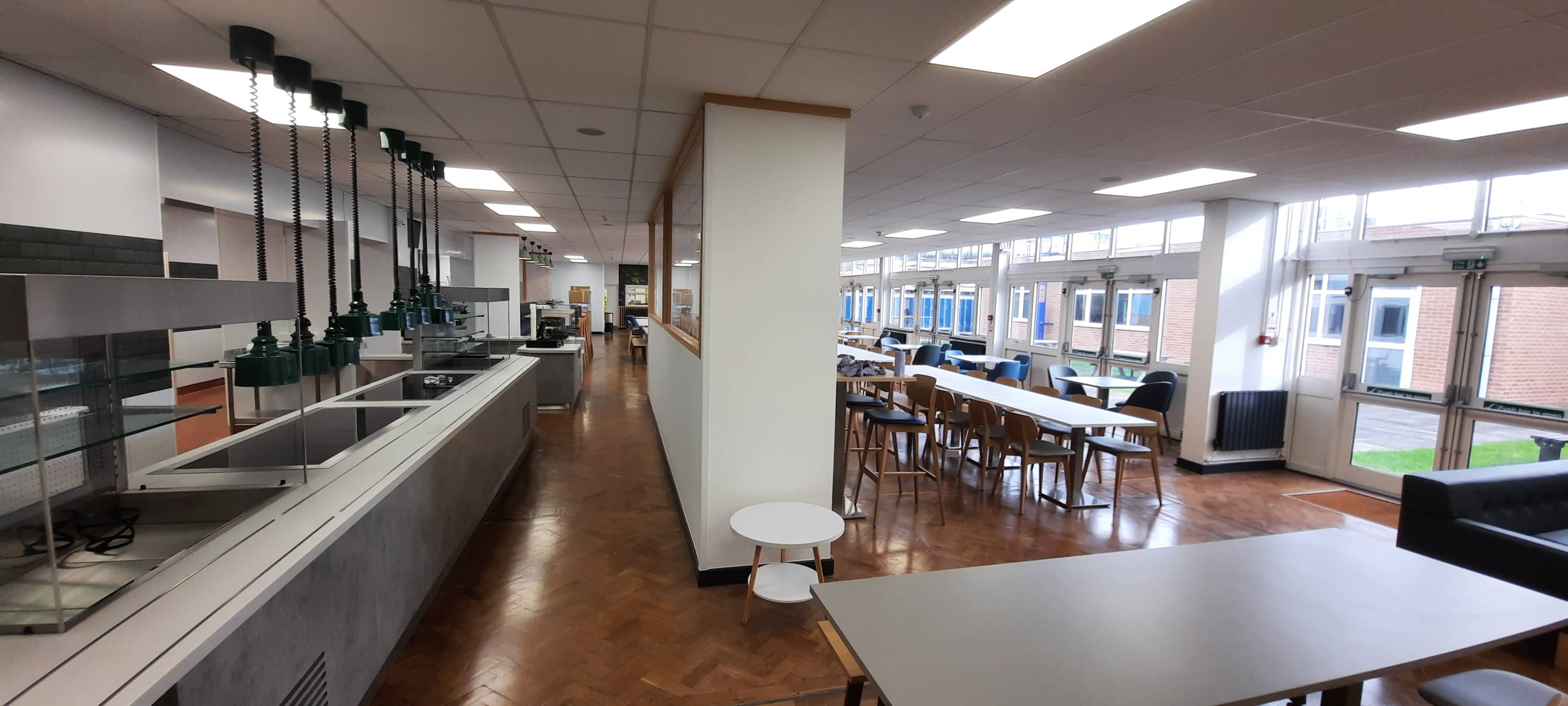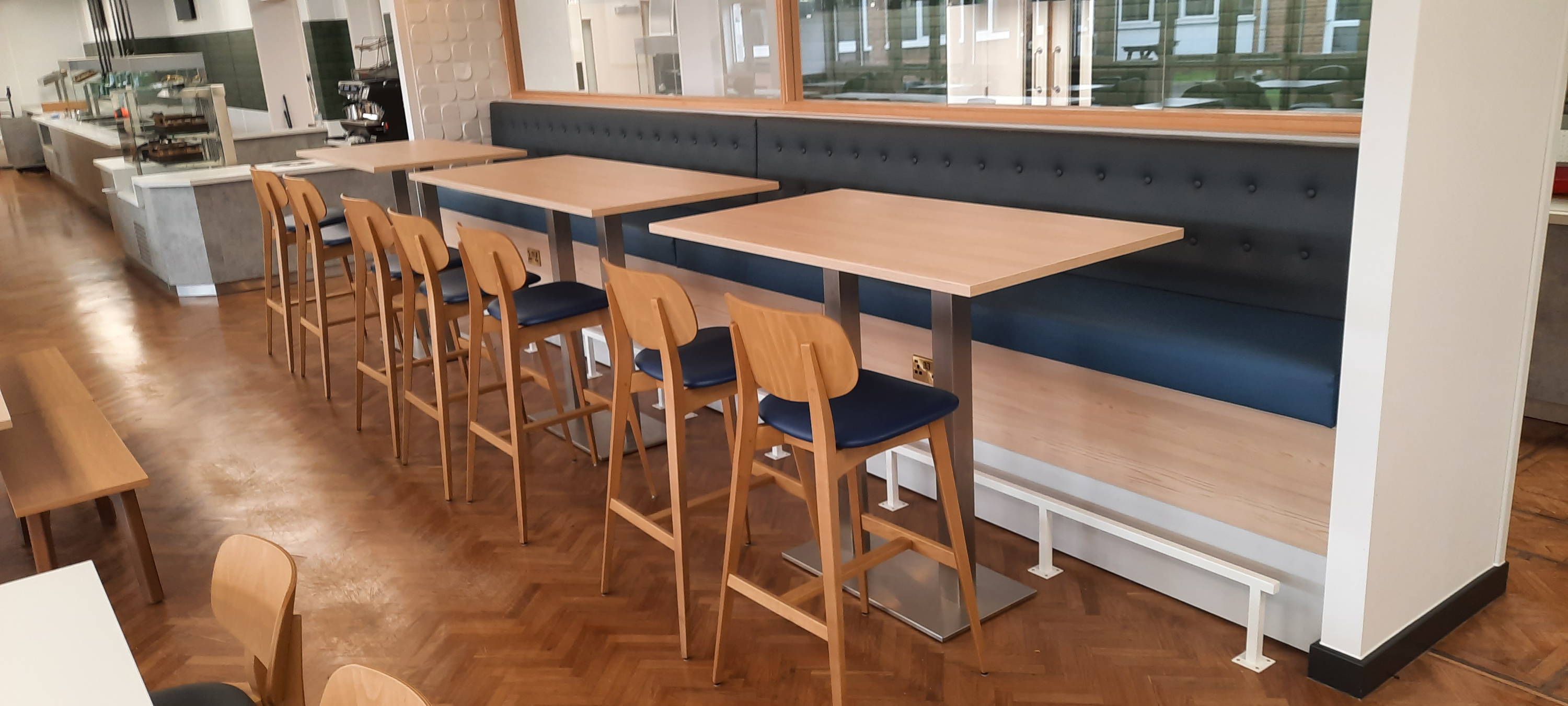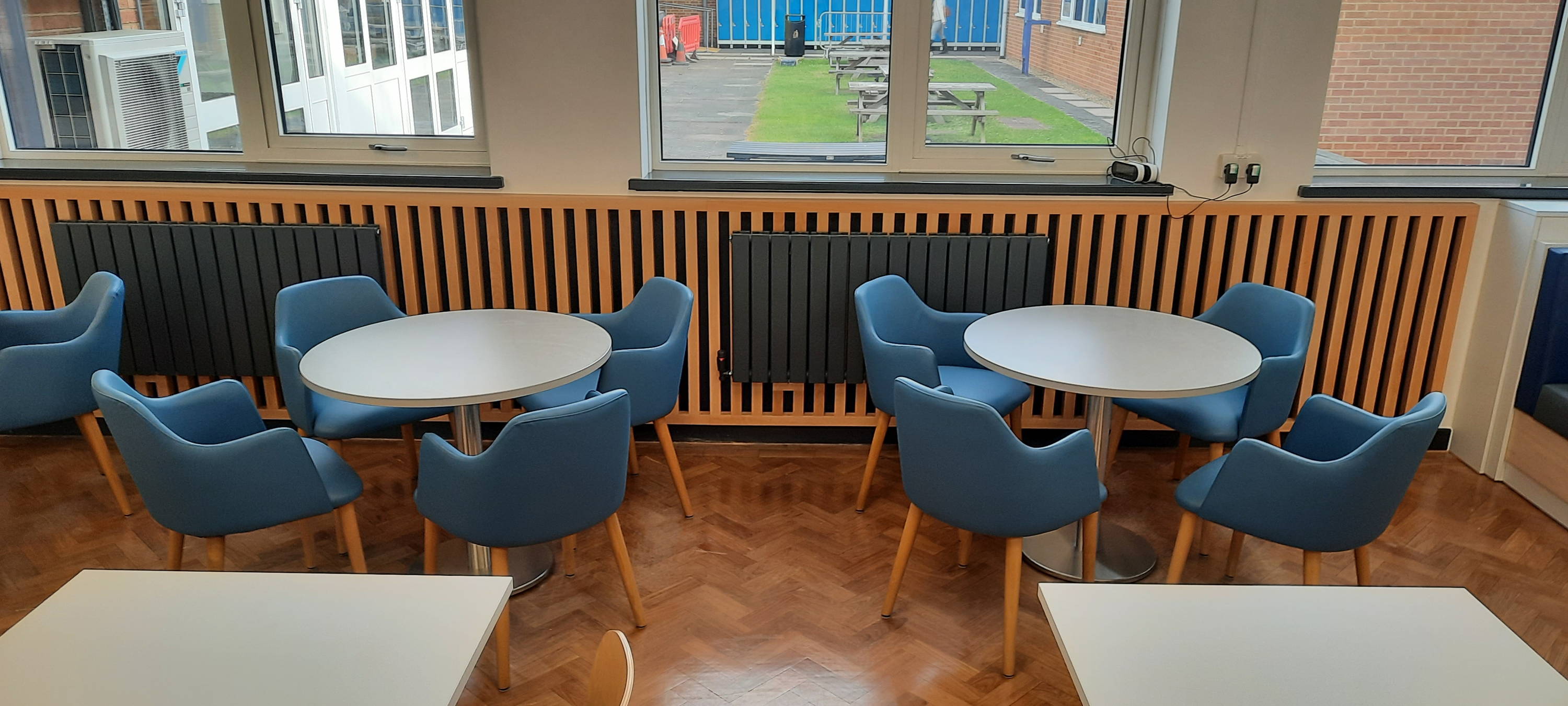 Whether you're looking to refurbish an existing space in your school or fitting-out a new one, our consultancy, space planning, design and installation service will guide you through every step of the project. Email sales@foursquarefurniture.uk for a free initial consultation.