Upgrading the school reception area
Client: Littlegarth is a leading and highly regarded independent school with 350 children between the ages of 2 ½ to 11, located in a fine Grade II listed building in the heart of rural 'Constable' country providing an inspiring and beautiful learning environment.
Brief: The main reception to the school, although characterful, was dated, inefficient, unwelcoming, and draughty and required upgrading to reflect their status, welcome and impress prospective parents, complement their heritage and the building, and embody their values. The school engaged with Four Square following recommendation.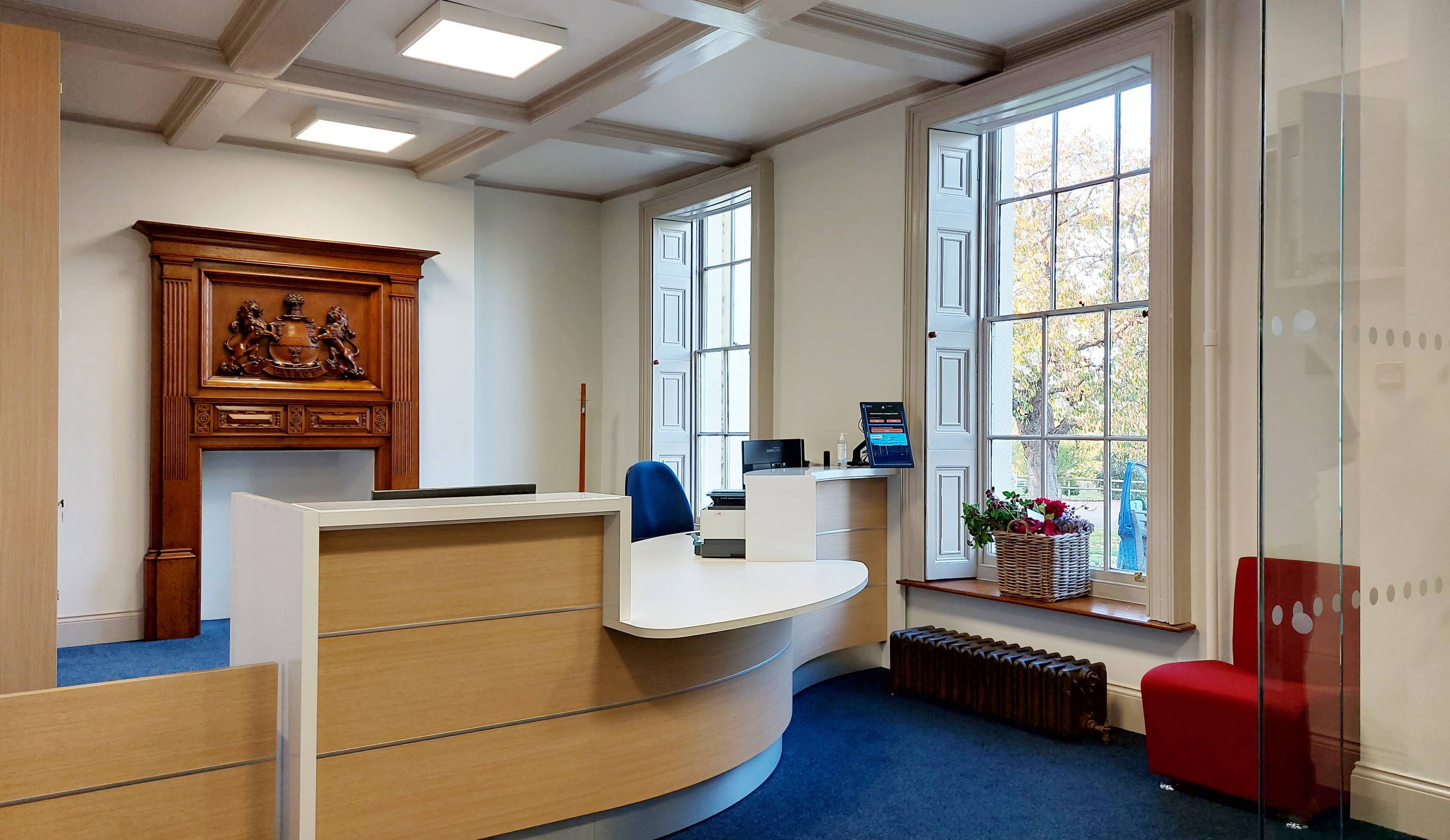 Challenge: Modernisation needed embracing without detracting from the period features of the building's interior. Also of key importance was the requirement to declutter, make the area workable, efficient, and accessible and to integrate facilities for welcoming visitors. And not least, to achieve all this within a moderate budget.
Solution: A thorough understanding of the culture, needs of the school and empathy for the building were essential to achieving a balanced outcome and our project consultant and designer worked closely with stakeholders to establish the scope, produce concepts, budgets, and detailed designs.
A balance of contemporary design and finishes, woodgrains, traditional muted and rich shades were needed to blend carefully with the period interior and yet ensure the area was progressive, bright and efficient. Four Square worked alongside the schools' own tradespeople to implement the refurbishment including;
A contemporary frameless glazed lobby was installed to provide both a welcoming view for visitors and a thermal barrier from the weather.
A stunning, new, sweeping, white and woodgrain reception desk with integrated access, low-level lighting and raised counters provided an efficient and crisp welcome whilst ensuring period features were kept within the waiting area with a clear view.
Bespoke storage wall in traditional woodgrain again provided a balance of modern design with a 'traditional feel', incorporating ample storage, visitors wardrobe space and a bespoke beverage station with plumbed boiling / chilled water tap.
Plain soft seating, storage and coffee tables in strong colours that contrast and complement.
Impact: The area is now confident but welcoming, decluttered, and efficient, a blend of period grandeur and classic modernity that now reflects the school's status as a leading independent school. The school are delighted with the outcome and have received many compliments from parents and visitors.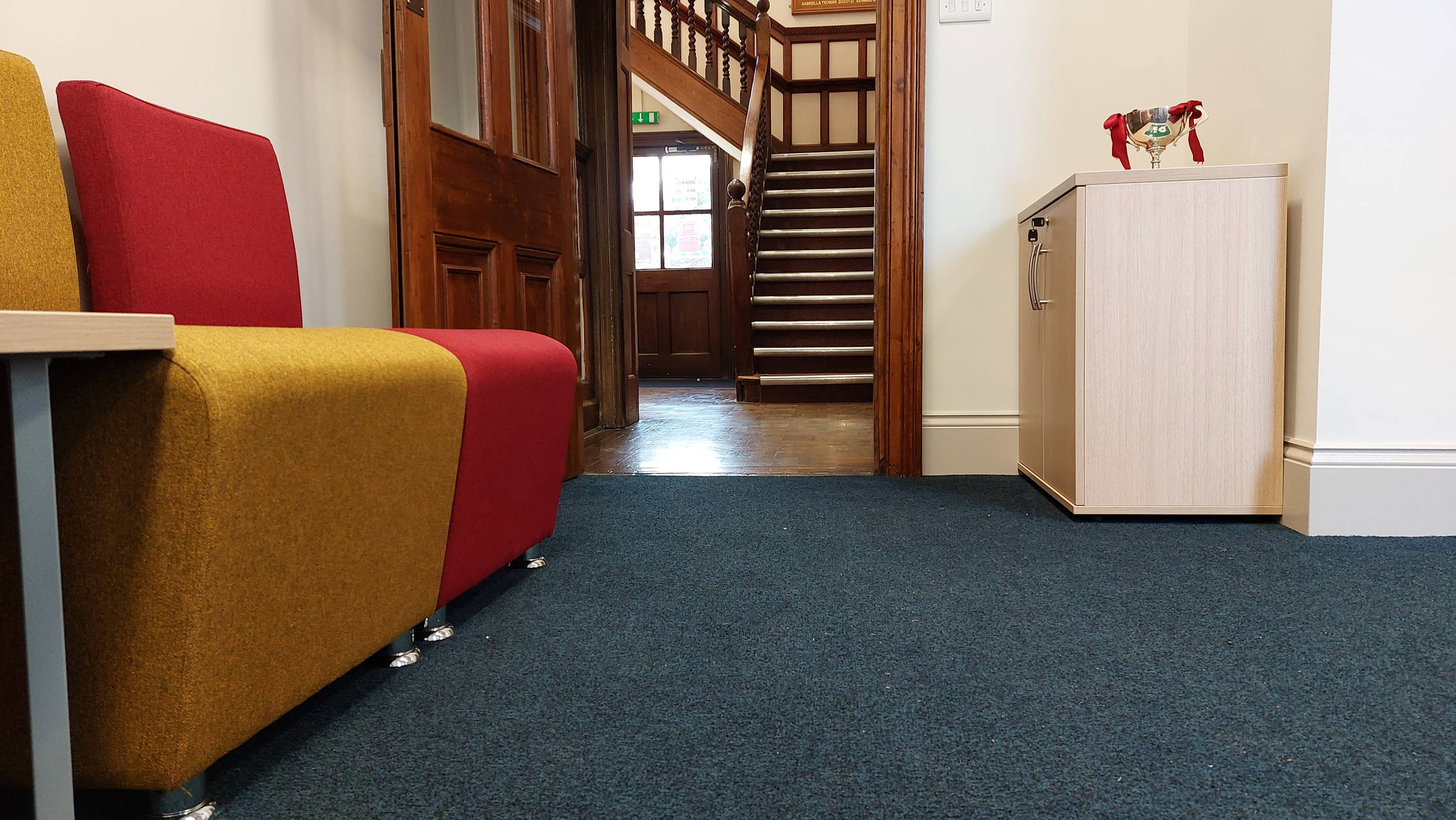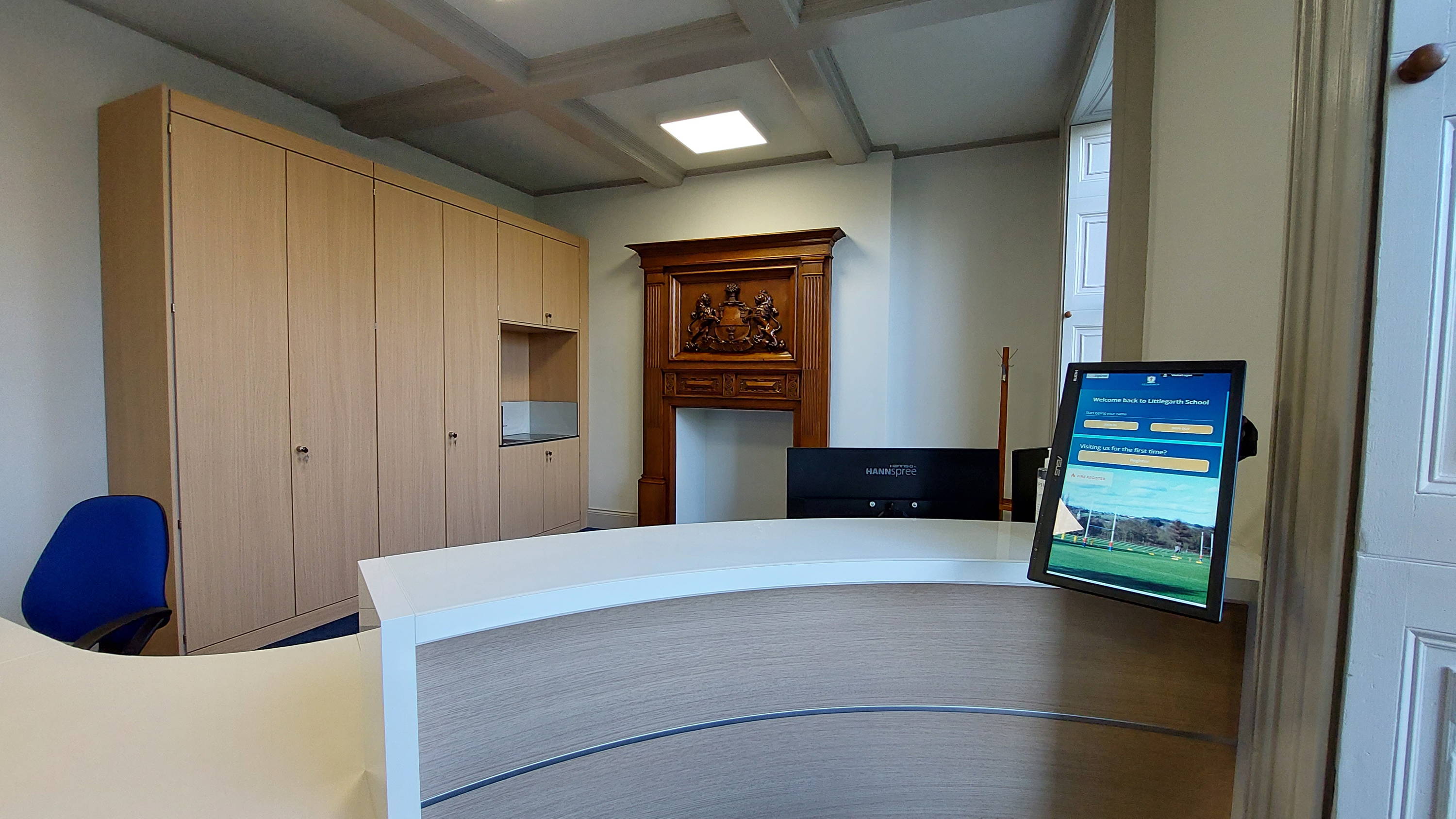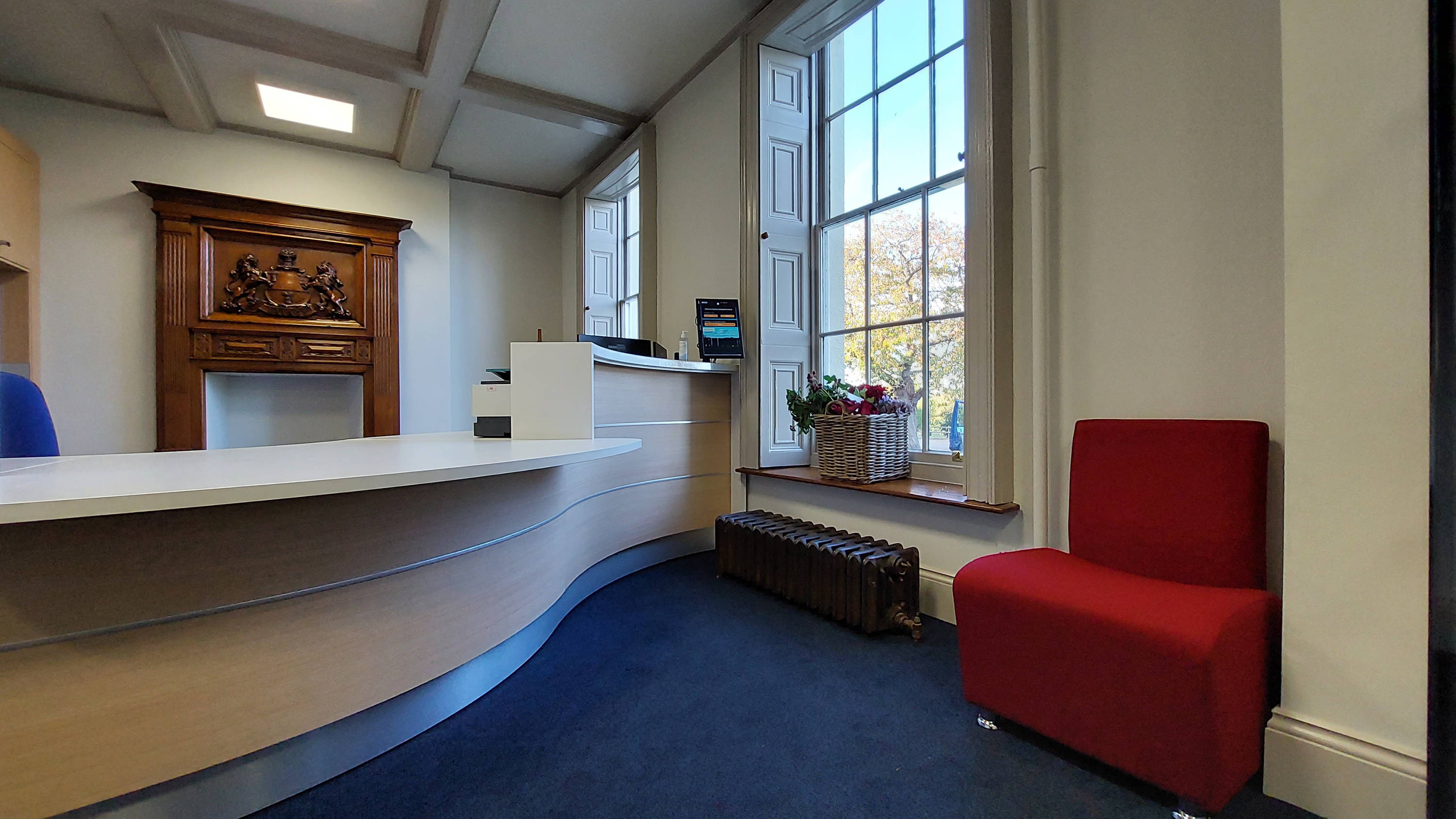 Whether you're looking to refurbish an existing space in your school or fitting-out a new one, our consultancy, space planning, design and installation service will guide you through every step of the project. Email sales@foursquarefurniture.uk for a free initial consultation.