New Music Hub & Cafeteria
Client: Sarah Bonnell School is a secondary school for girls, in Stratford, London. The school was founded in 1769, the school now has over 1,700 pupils.
Brief: We were tasked to work with the school on an extension to the school's Music Hub with the addition of a new purpose-built cafeteria on the ground floor. The Music Hub included two music rooms plus seven practice rooms and a recording studio.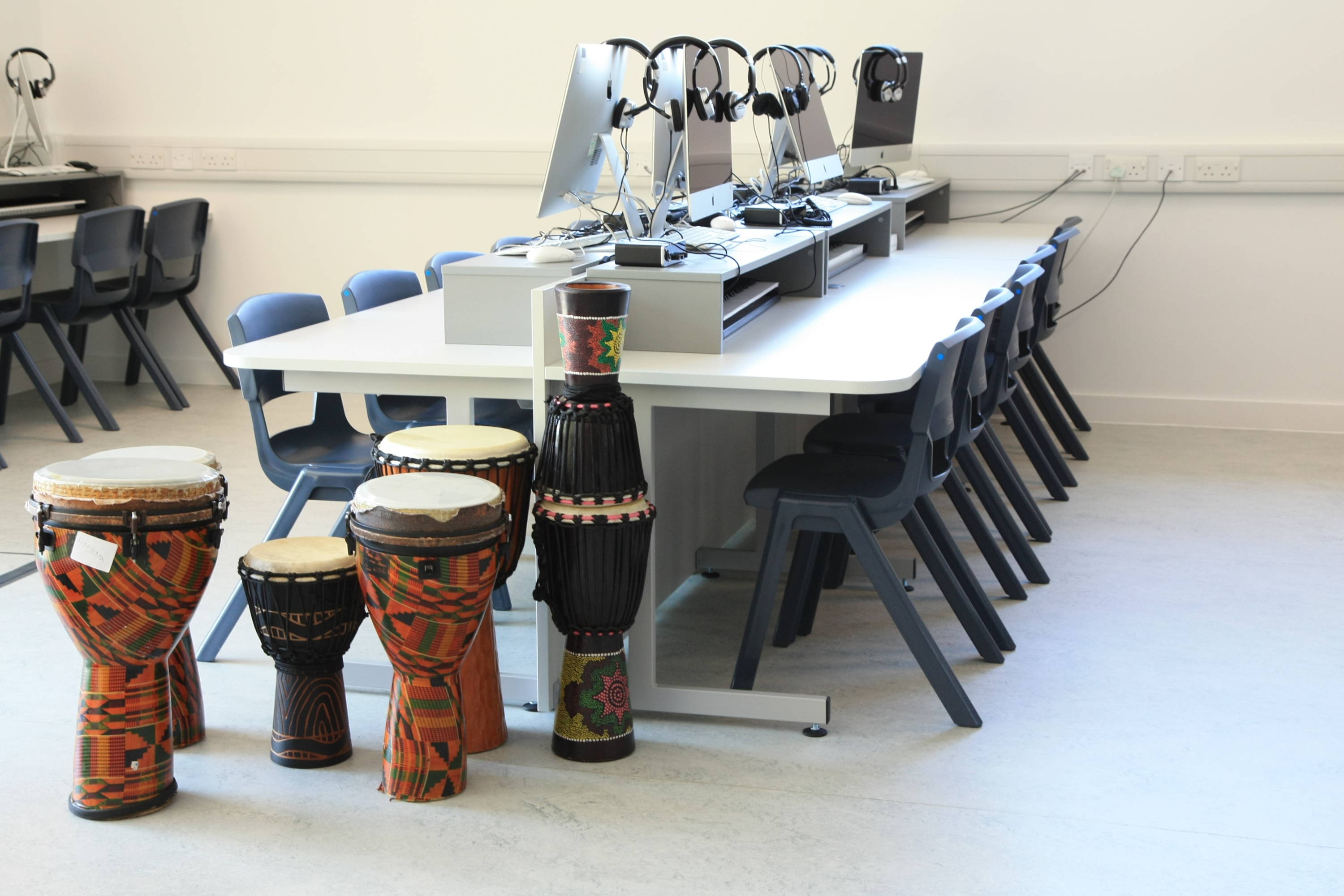 Challenge: As well as the extension the original Victorian building was refurbished at the same time and features like the parquet wood flooring and brick arches were retained and carefully renovated so the furniture needed to blend in with this legacy.It was important for the school that their motto of Be Proud Aim High Work Hard Be Nice No Excuses was also reflected in their school colours throughout the new Music Hub.The school wanted to make best use of the classrooms but wanted to avoid having furniture in the middle of the rooms so they could use for more dynamic work. We also had to consider storage facilities and accommodating up-to-date classroom technology.
Solution: We delivered the school's need for flexible classroom spaces by designing bespoke stands to take the monitors so that the keyboards could tuck underneath and save space. There was also ample bag storage provided so that the rooms would stay tidy during lesson times. The custom-made Learning Walls with integral teacher's desks were ideal for housing the up-to-the-minute interactive boards with the necessary cable management.
It was important for the cafeteria area to be flexible and provide a multipurpose space as it would double up as a presentation area at times. However, the school also wanted to give it more of a 'restaurant' feel so we gave very careful consideration to our furniture choices to enable us to create a flexible space to meet the school's needs.
The strong brand theme was achieved through bespoke colour matching furniture to the five school motto colours and as well as designing and installing bold, eye-catching graphics.
Impact: The new Music Hub is a bright, modern space that flows seamlessly with the original Victorian building and reflects the school ethos throughout. As a dedicated music space, it is inspiring and provides separate rooms for group collaboration and teaching as well as separate practice rooms for individual learning and experimentation. We are thrilled to have worked on this project with the school and are especially proud of how we blended the old with the new in an inspiring way to motivate students in their learning.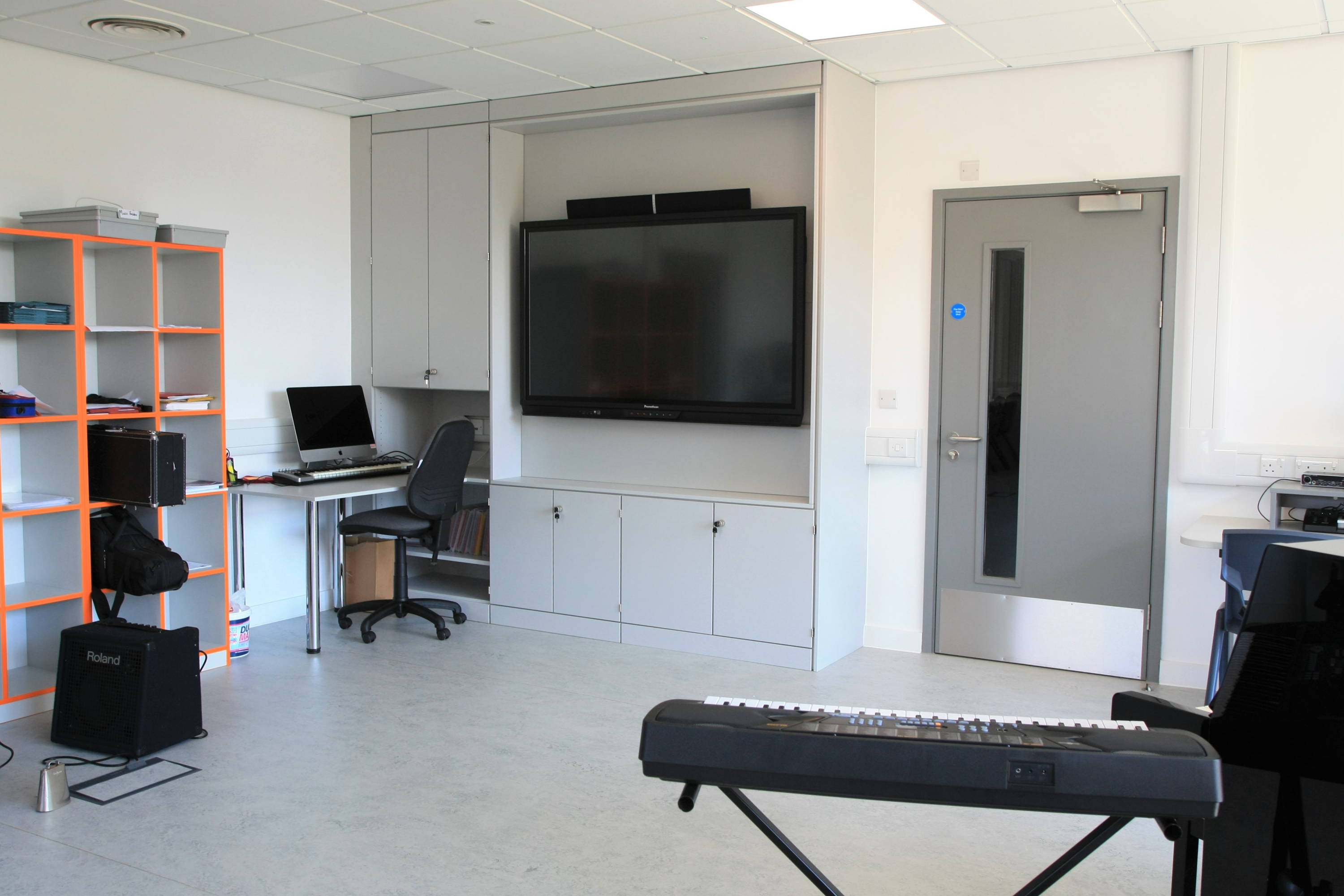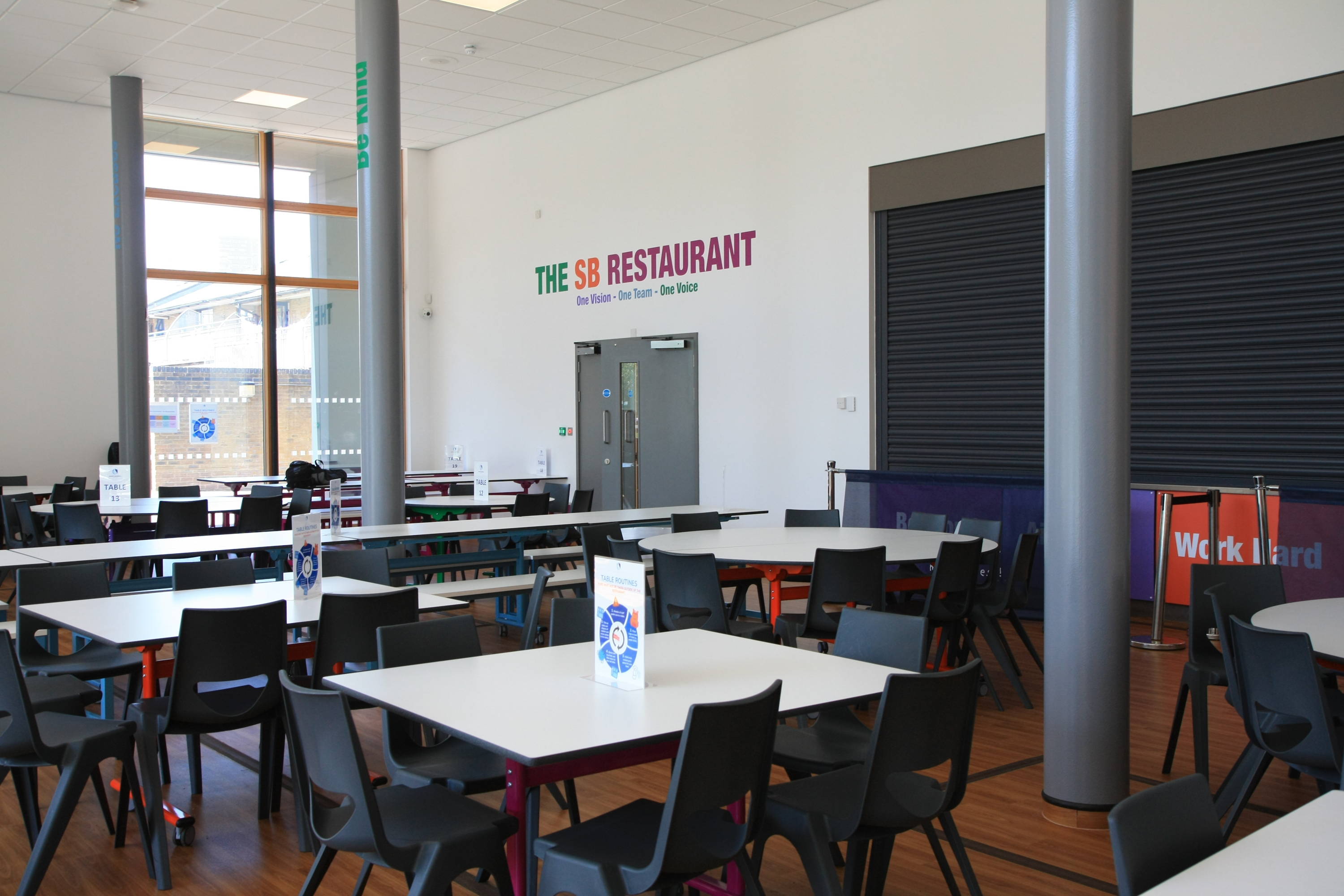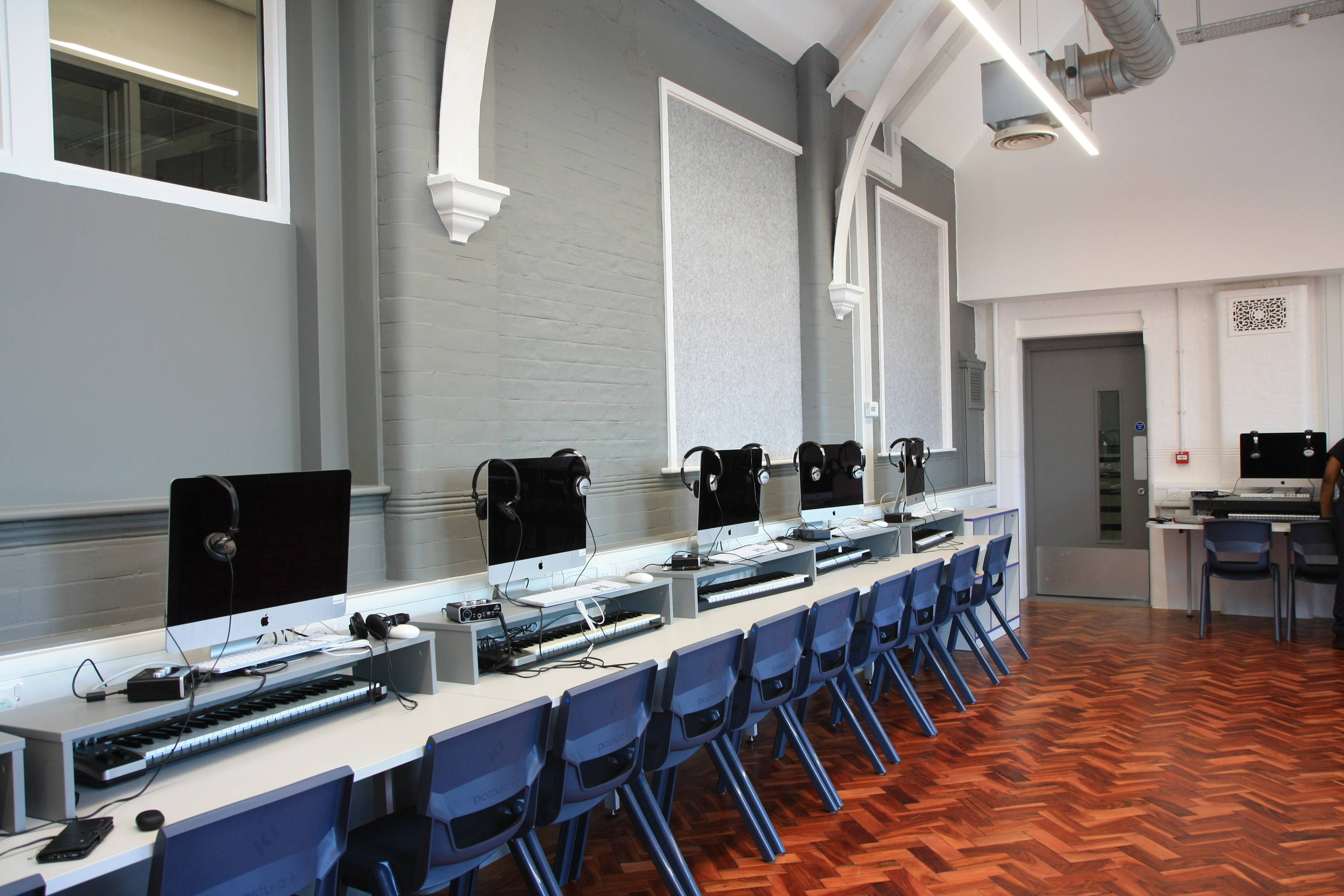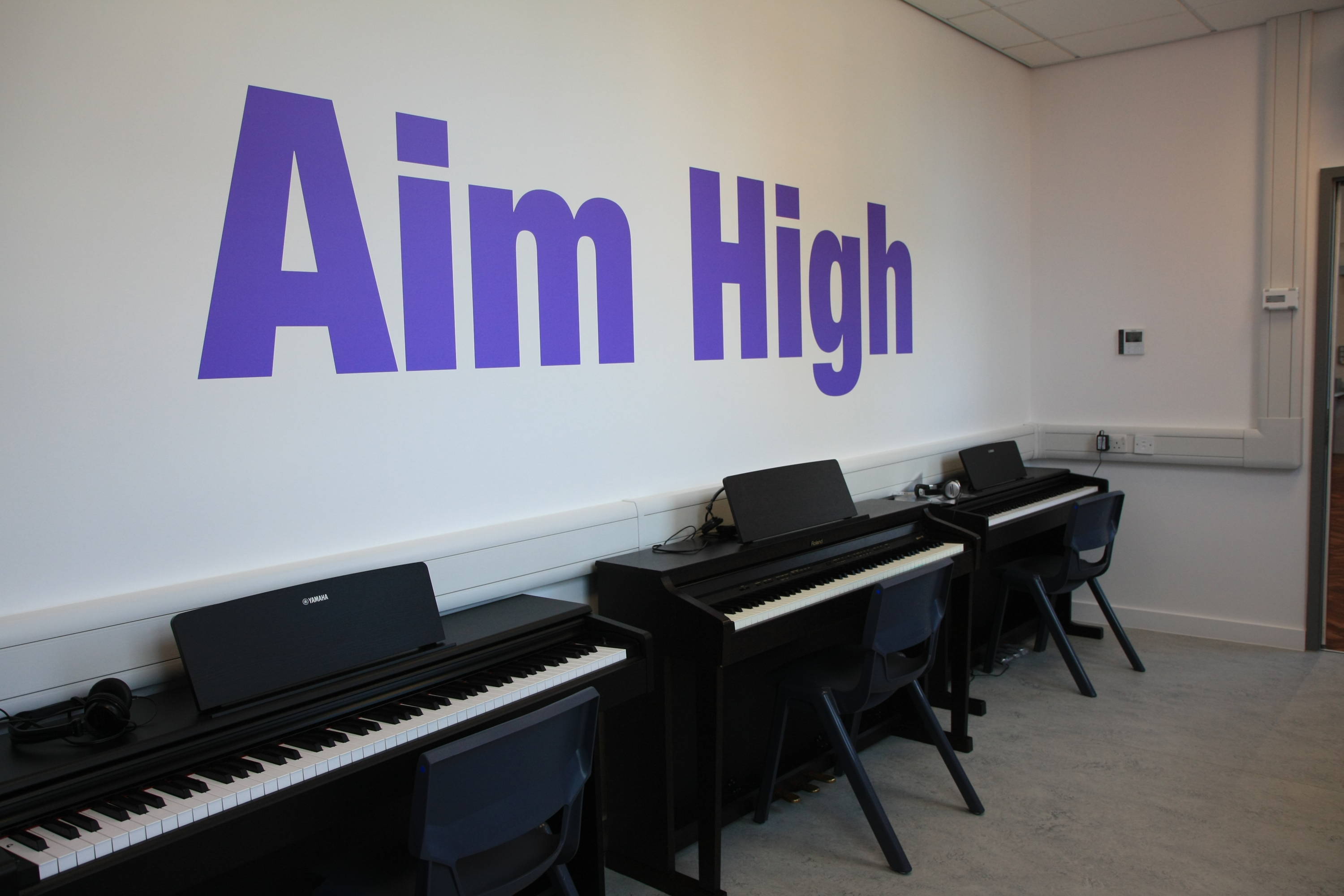 Whether you're looking to refurbish an existing space in your school or fitting-out a new one, our consultancy, space planning, design and installation service will guide you through every step of the project. Email sales@foursquarefurniture.uk for a free initial consultation.