Client: Saint Joan of Arc Roman Catholic Secondary school and Sixth Form with academy status and 1200+ students, Rickmansworth.
Brief: Saint Joan of Arc Roman Catholic School has a mission to combine academic challenge with spiritual development, empowering their students to reach their full potential. Having a motivated and engaged team of teachers is key to delivering their mission and our brief was to create a comfortable and aesthetically pleasing staffroom, that not only looked good but would last for many years.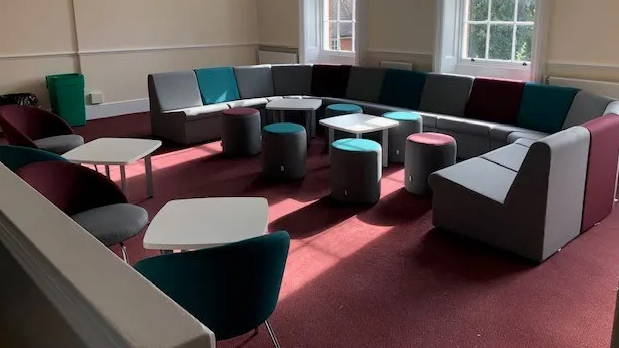 Challenges: The focus was on creating a comfortable and aesthetically pleasing breakout seating area in the staffroom along with practical and stylish dining furniture in the staff kitchen area. A great deal of thought was given to planning the space to ensure there was enough storage and tables, which we specially sourced to match with the school's preferred dining chair and existing burgundy carpet. Acoustics were also a challenge as the school had a problem with noise from the staffroom travelling down the stairwell below.
Solution: Our statement Vision tub-style chairs were combined with the sturdy Landscape modular seating units to achieve a smart and relaxing layout with an efficient use of space. Careful consideration was paid to the choice of upholstery fabrics and the decision was made to go with Camira's X2 range which provides high abrasion performance and with its subtle dark tones and mottled appearance creates a highly attractive fabric solution. X2 'Add' fabric was selected to harmonise with the burgundy colour of the existing carpet. A pop of X2 'Ratio' fabric adds an interesting colour contrast whilst X2 'Positive' acts as a sound base colour in the scheme.
We solved the noise issue by installing acoutic wall panelling with an attractive hanging acoustic trellis raft to reduct reverberation and provide visual impact to the space.
Impact: Following previous work that we completed at the school many years ago which was still in excellent condition and functioning well, the school knew when they came to refurbish their staffroom that we would be able to deliver a solution that would meet their needs. Working closely with the team we created a functional and engaging space for staff to relax, meet and work, that not only looks good but will last for years to come.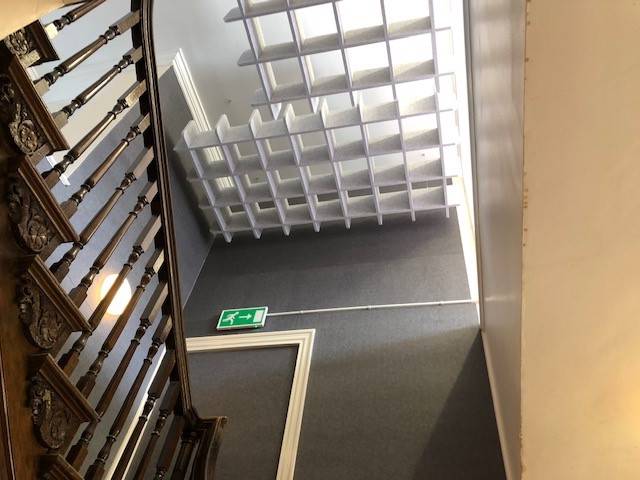 Want this look for your own staffroom? Buy the look now!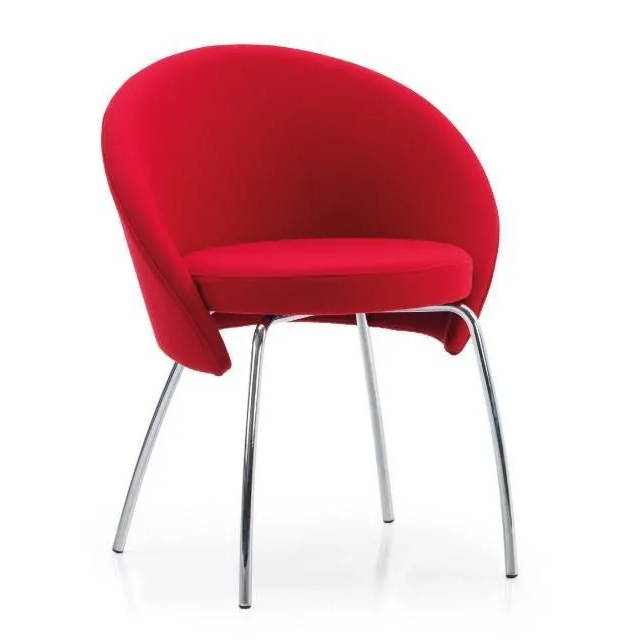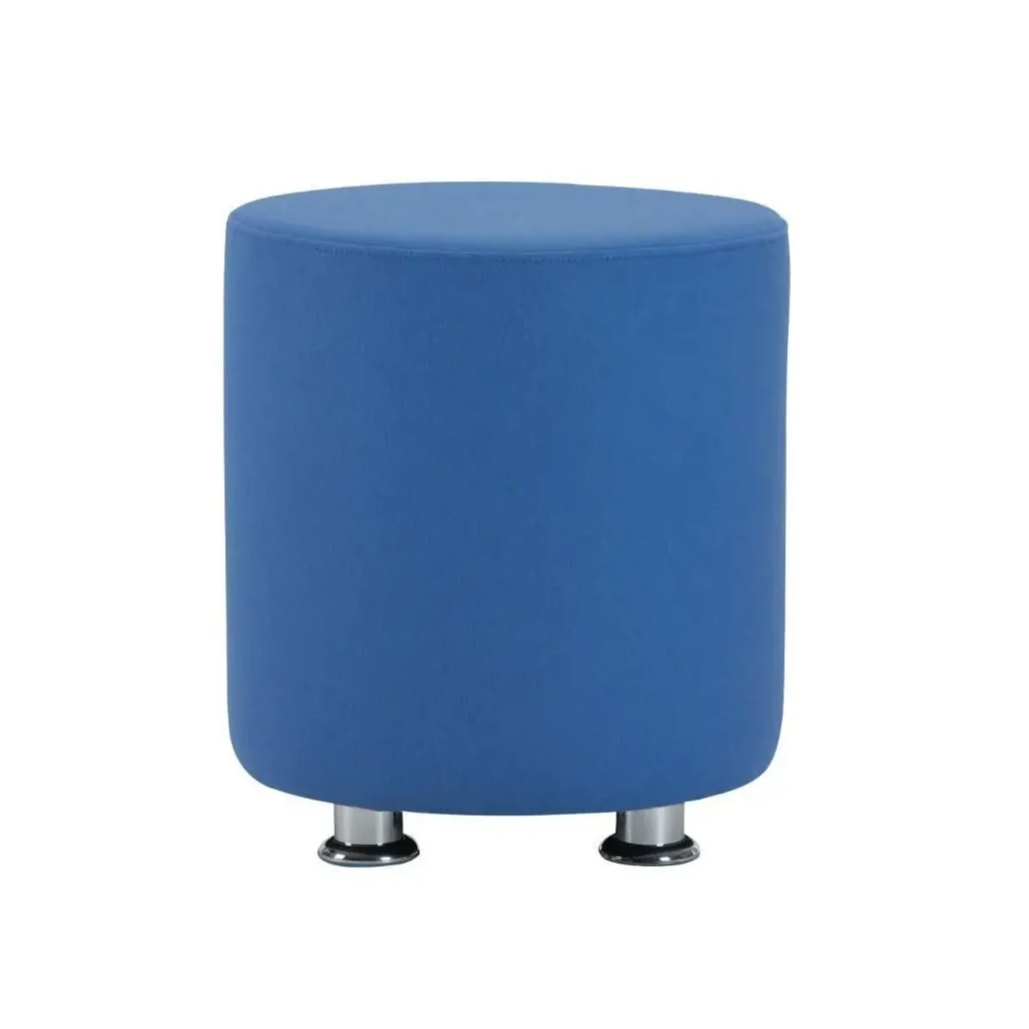 Blaze Modular Round Stool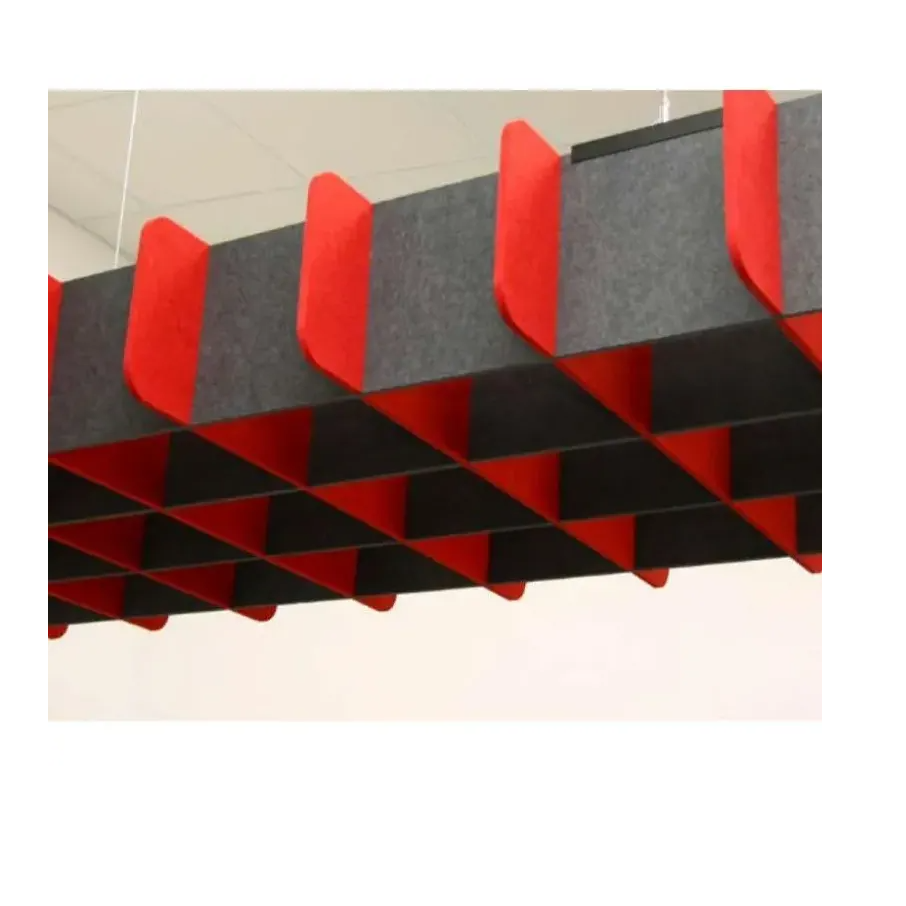 Grid Acoustic Ceiling Lattice


Whether you're looking to refurbish your existing staffroom or fitting-out a new one, our consultancy, space planning, design and installation service will guide you through every step of the project. Email sales@foursquarefurniture.uk for a free initial consultation.