Creating A New State-Of-The-Art 'STEM' Learning Environment.
Client:Twickenham School is a high performing and desirable secondary school located in the Royal Borough of Richmond upon Thames and a member of the successful Bourne Education Trust (BET). The school has a culture of high expectations, an ambition for success, a caring culture, strong values, inspirational leadership and over 1050 aspiring students.
Brief:To create a new state-of-the-art 'STEM' learning Environment to support and enhance the learning experience. And to create this in the open central core area of the school.
Already a respected partner of BET, Four Square were engaged by the Head of Estates & Procurement to collaborate with the trust, the school and project architects to provide a solution that delivered on the brief, embraced their branding, and worked with the building challenges.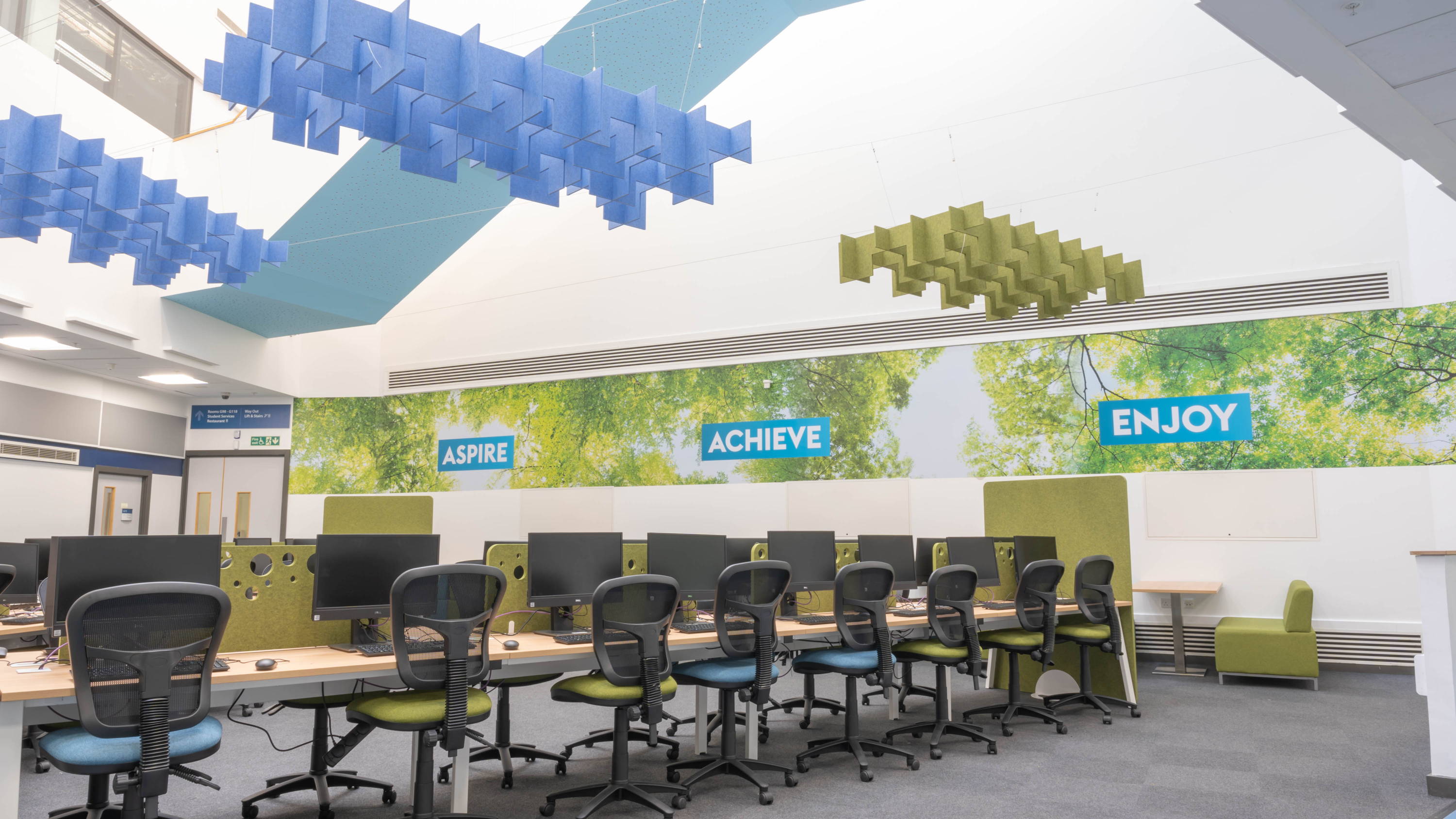 Challenge: The large open 12m high core area had a mix of challenging dynamics including an open staircase, balconies, a need to maximise the available light and minimise impact to the heating and cooling. Acoustics also needed careful consideration to ensure noise and reverberation supported both collaborative, group, and individual learning. And, not least, the project had to be delivered within a very tight program without any compromise on quality and design.
Solution:Four Square proposed a durable bench desking system with robust mesh-back task chairs. To mitigate acoustic issues, desk-mounted, and floor standing privacy screening were bespoke manufactured using sustainable acoustic felt- all in a palette of colours that reflected the school branding.
To minimise light interruption, acoustic 'lattice baffles' were specified in coordinating colours for suspension off horizontal high tensile cables.
To ensure minimum visual interruption of the space, low collaborative 'carriage' soft seating and tables were proposed or group working.
Four Square worked attentively from initial budget to coordinating the setting up to ensure the project was on time and on-budget.
Impact:Now aptly named the 'Aspire Centre', the space provides and inspirational STEM learning environment and an exciting core to the school building.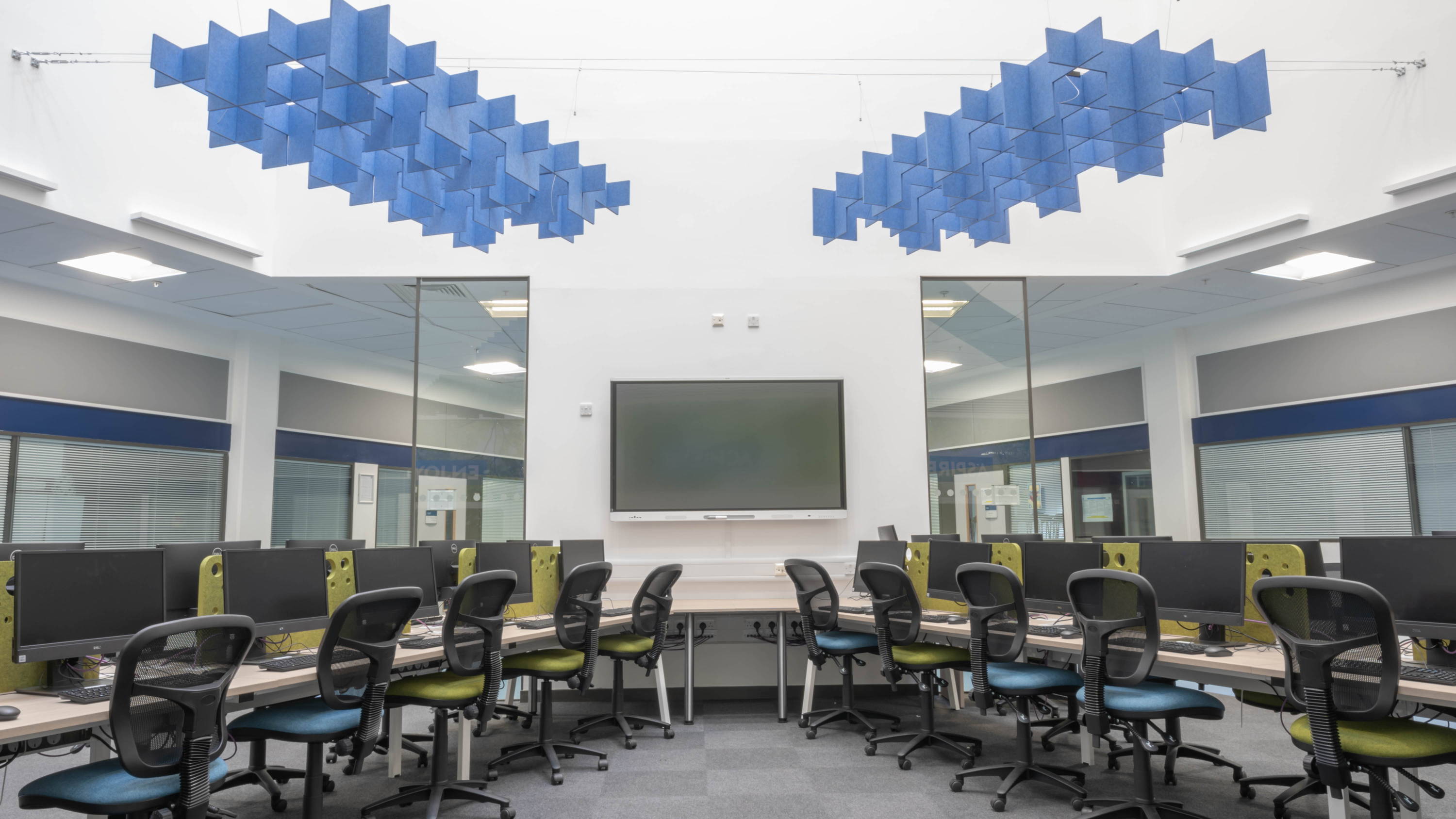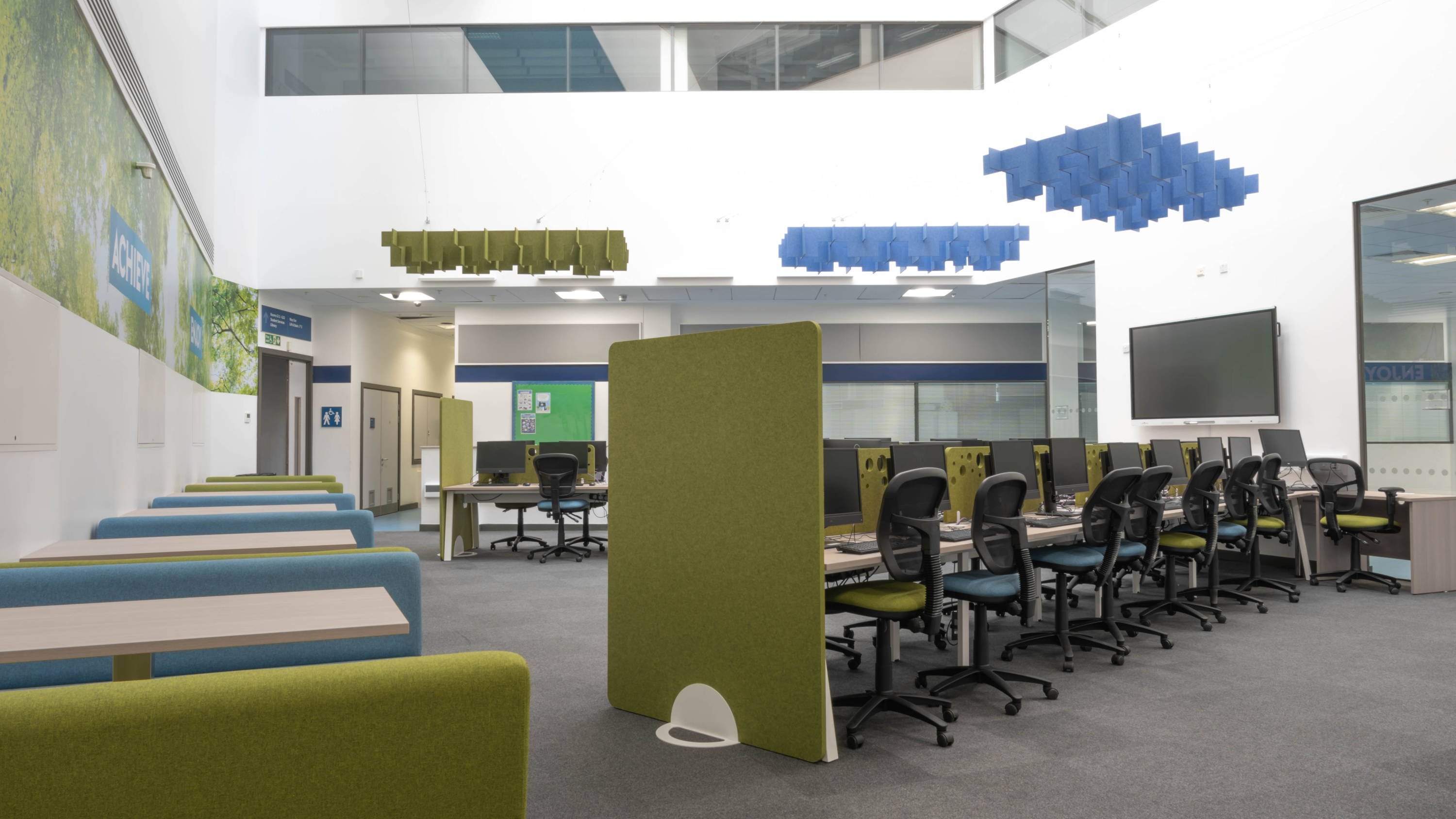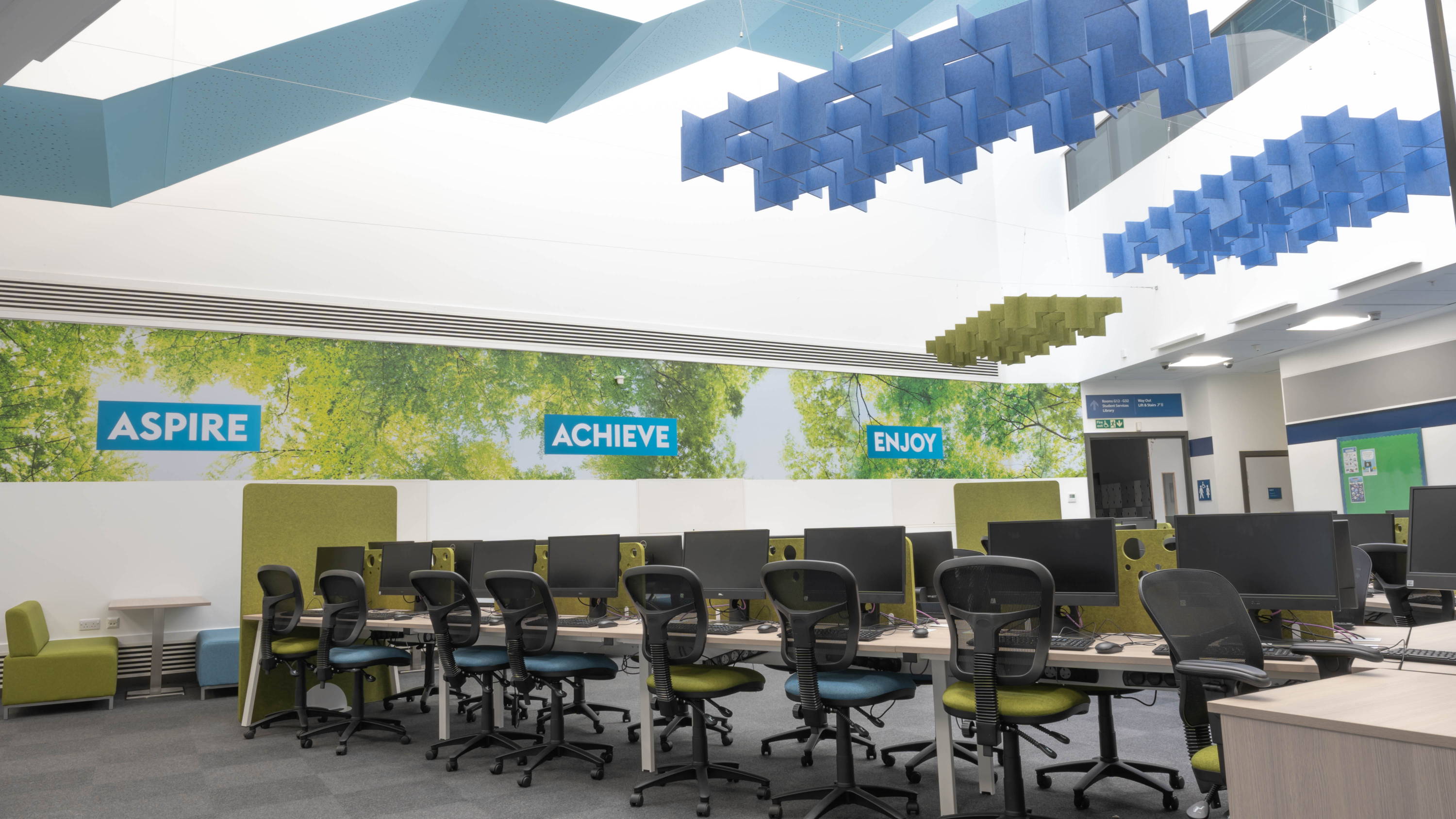 ---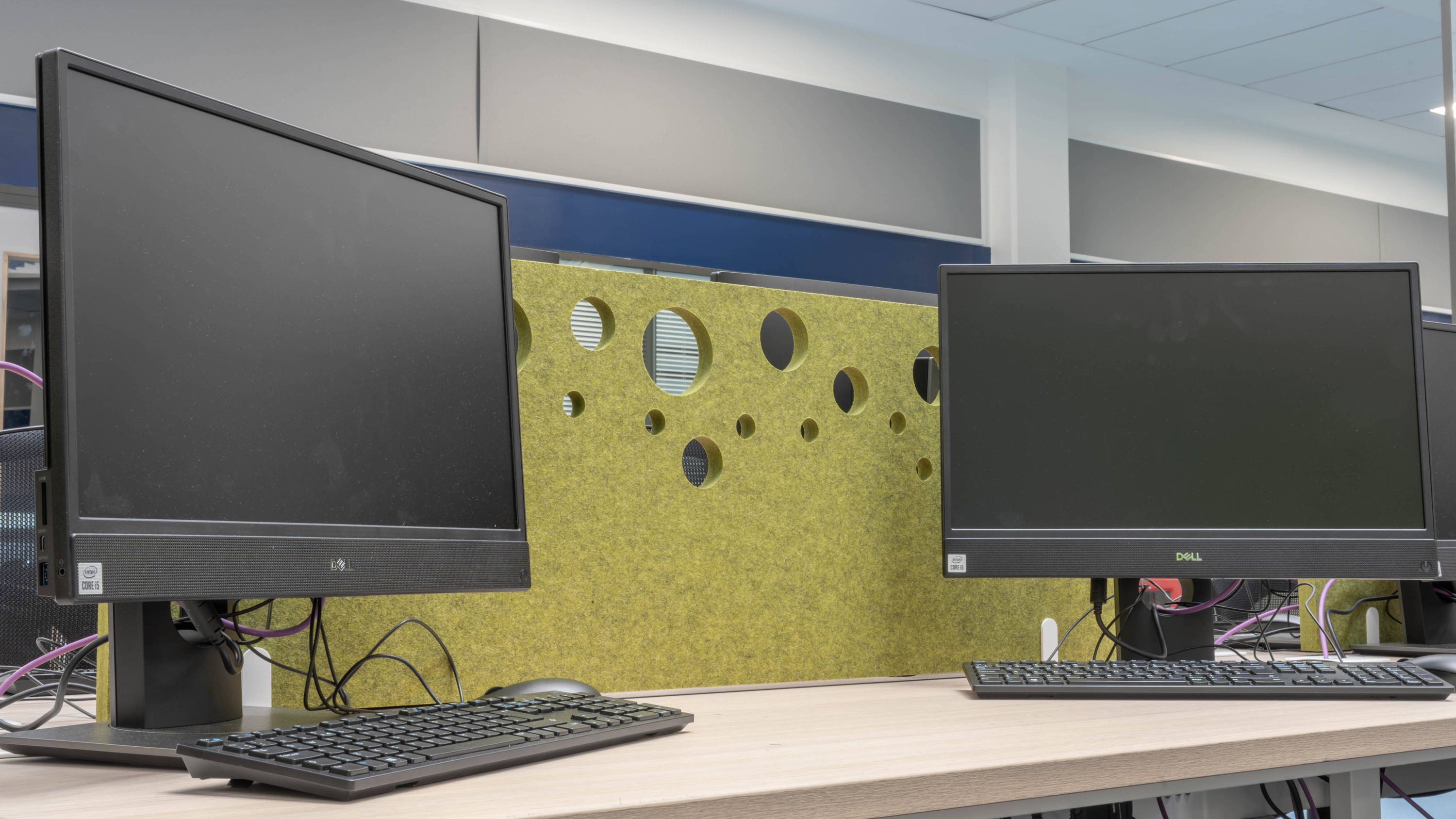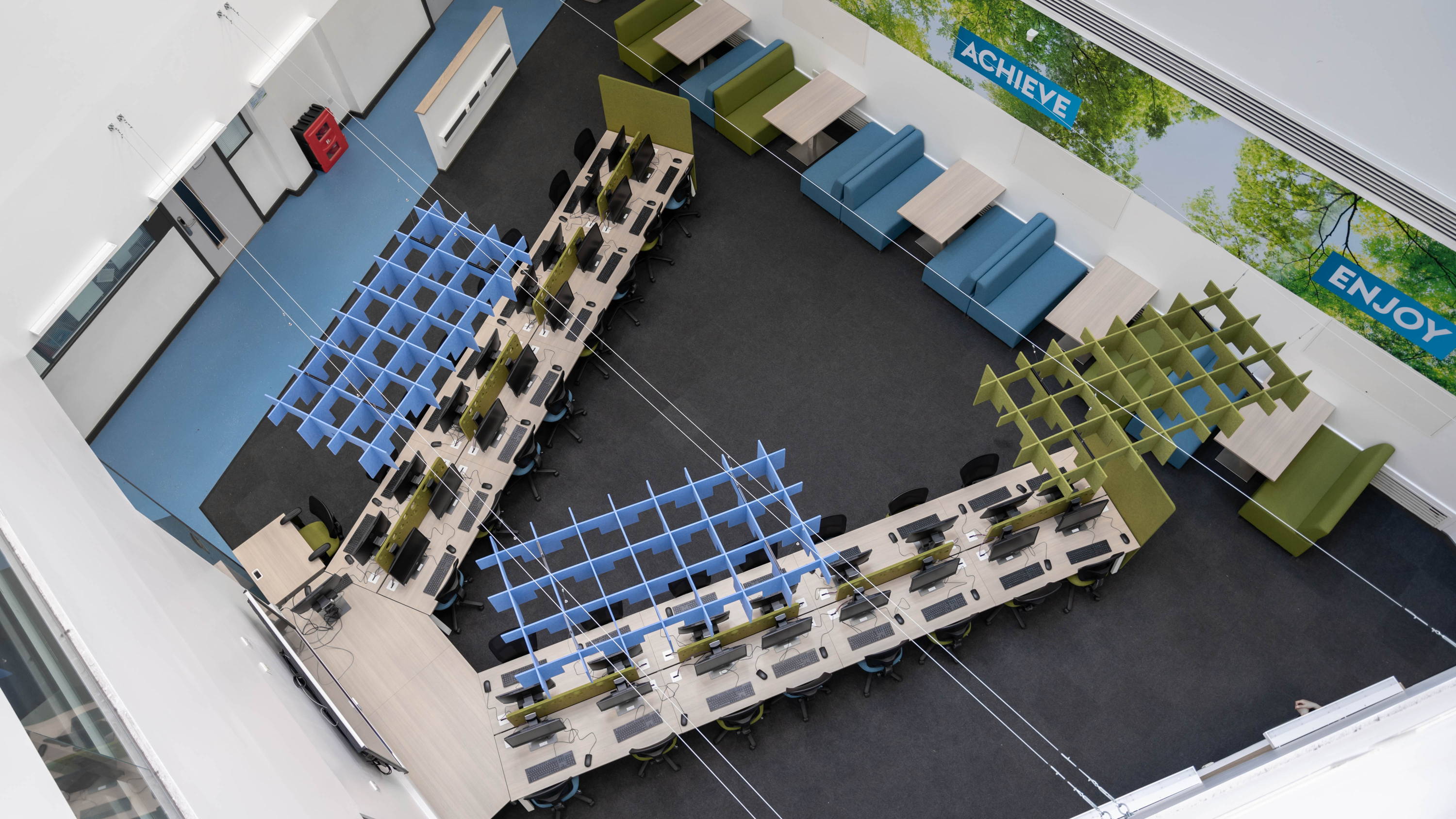 ---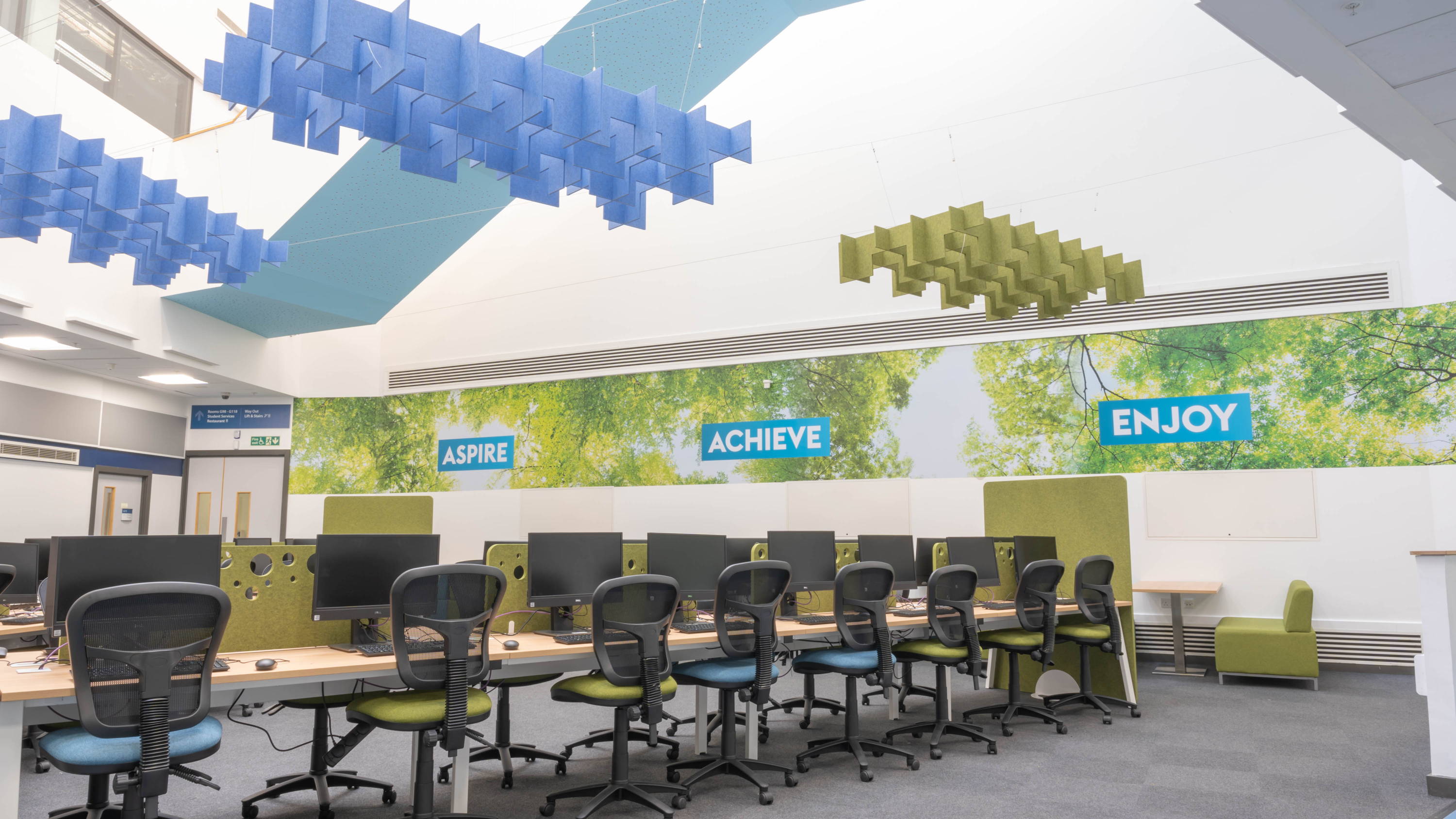 Whether you're looking to refurbish an existing space in your school or fitting-out a new one, our consultancy, space planning, design and installation service will guide you through every step of the project. Email sales@foursquarefurniture.uk for a free initial consultation.