Updating the facilities for sixth form students.
Client:Uxbridge High School is a mixed secondary school with Academy status based in West London with 1300 students. Founded in 1928, the school aims to provide exceptional learning experiences, cultivating excellence in each student in a safe, respectful, and happy environment preparing students for future opportunities as global citizens.
Brief: The school wanted to update the facilities for their sixth form students with smart, more "grown-up" classrooms to help prepare them for their future learning/higher education and to provide them with inspiring learning and study spaces where they can achieve their very best. It was also important that the new, updated classrooms worked for teaching staff too, providing them with an efficient, comfortable workspace.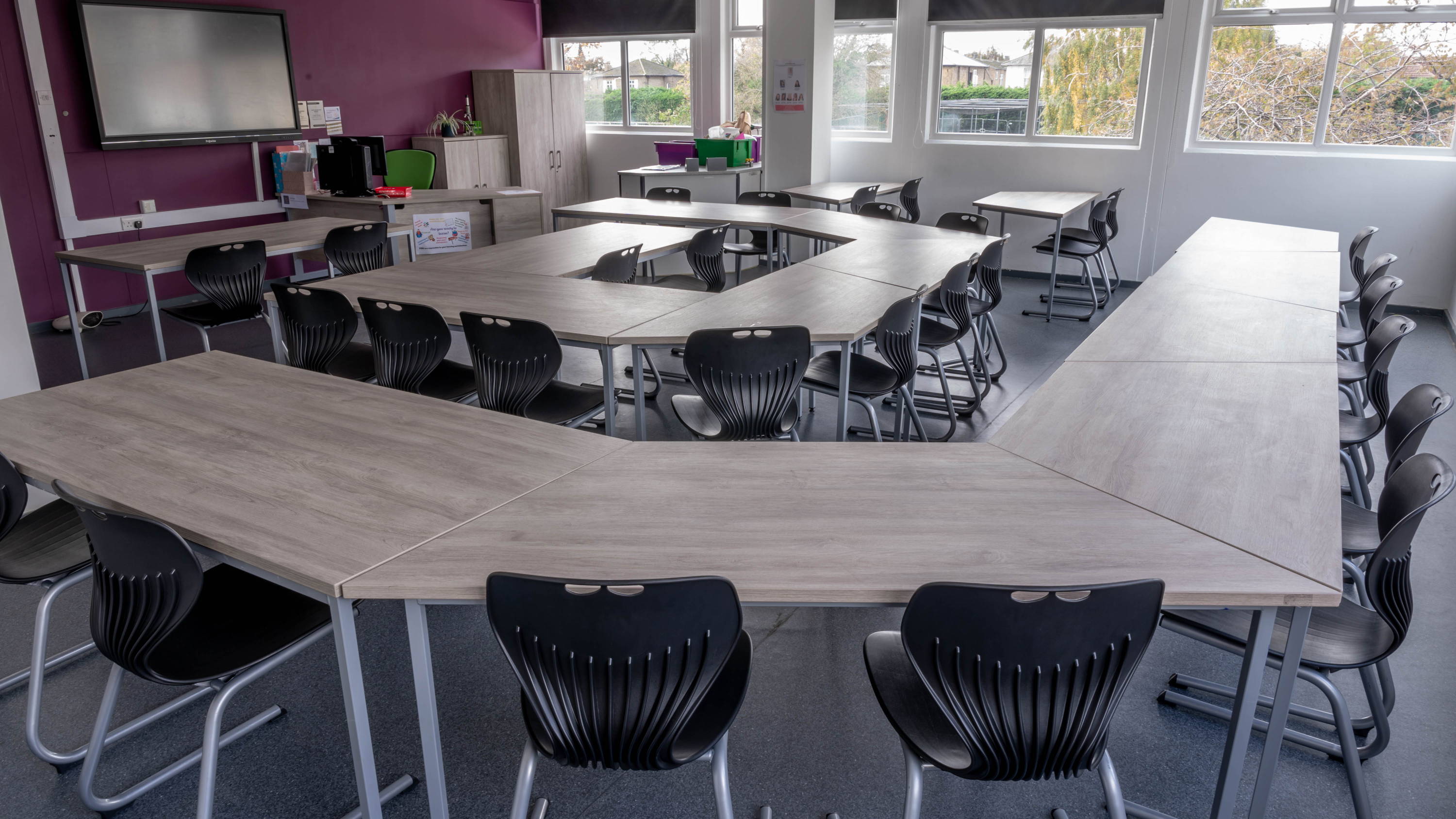 Challenge:As well as wanting to refresh the design and functionality of the sixth form classrooms there was also a specific issue with the robustness of previous classroom chairs, so we had to carefully balance our design with the right product choices to ensure that the classrooms not only looked good but functioned well and were robust.
Solution: We recommended the sturdy and stylish cantilever frame Mata chairs with silver frames to match our recommended tables. This style of chair also makes it easy to put chairs on desks, making it much easier and quicker to clean the classrooms. We put forward the idea of using a mix of trapezoidal and rectangular tables to offer flexible layouts for learning areas and usingnon-conventional classroom tables enabled us to offer a broader range of finishes. We worked closelywith the SLT, sending a swatch folder of recommended finishes from which they selected a Natural Nordic Wood finish with silver frames.
For the teachers we offered teachers desks and storage in corresponding finish to give a consistent look and feel to the classrooms and once again using workstation style desking more commonly used in the commercial sector as opposed to run of the mill teachers' desk.
Impact: The school were very pleased with the updated sixth form classrooms and especially appreciated our experience in this field and our ability to recommend robust products offering great value for money and that delivered a more grown-up learning and teaching environment. The school are very satisfied and will now look to replicate our recommendations throughout the school.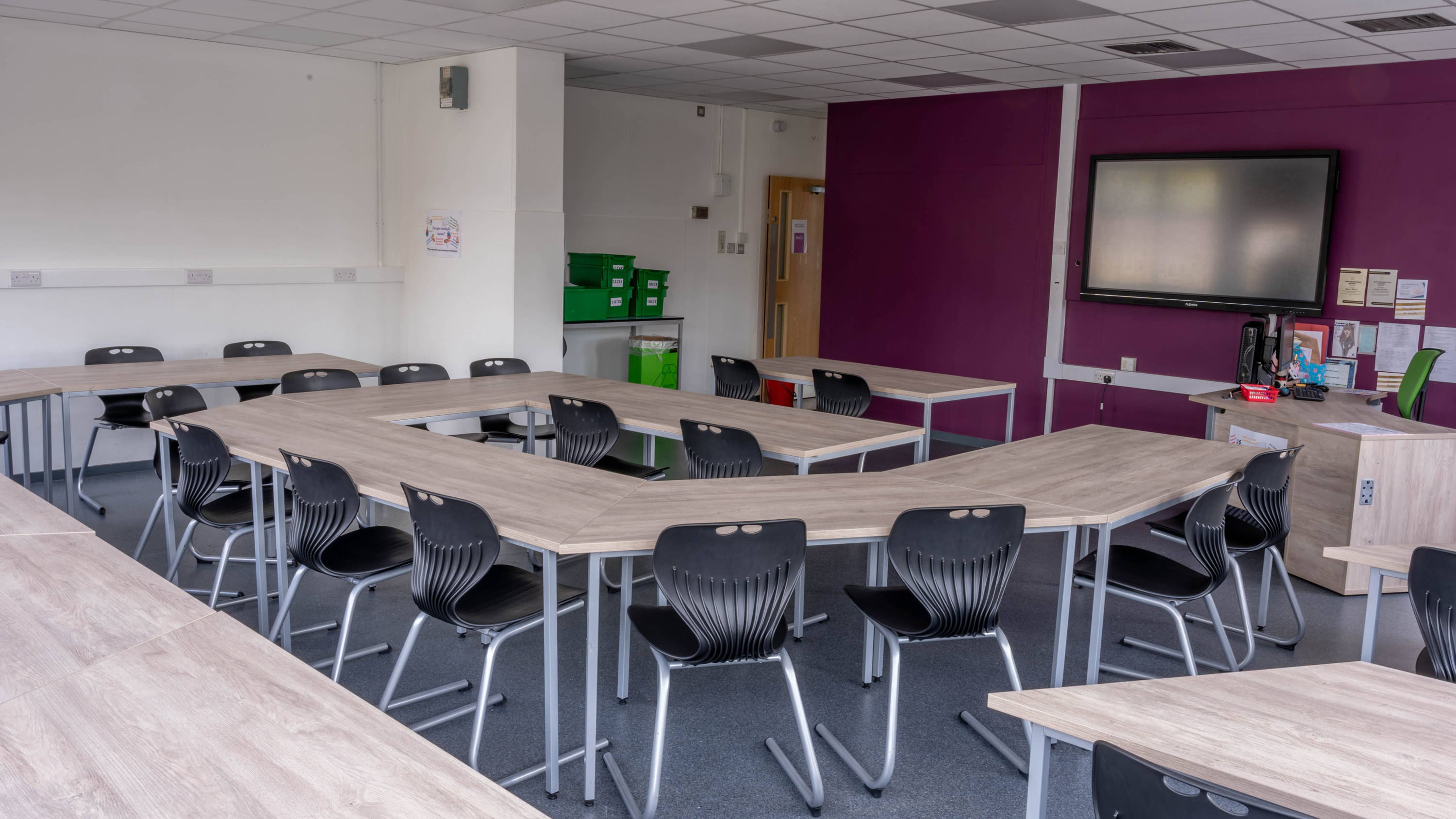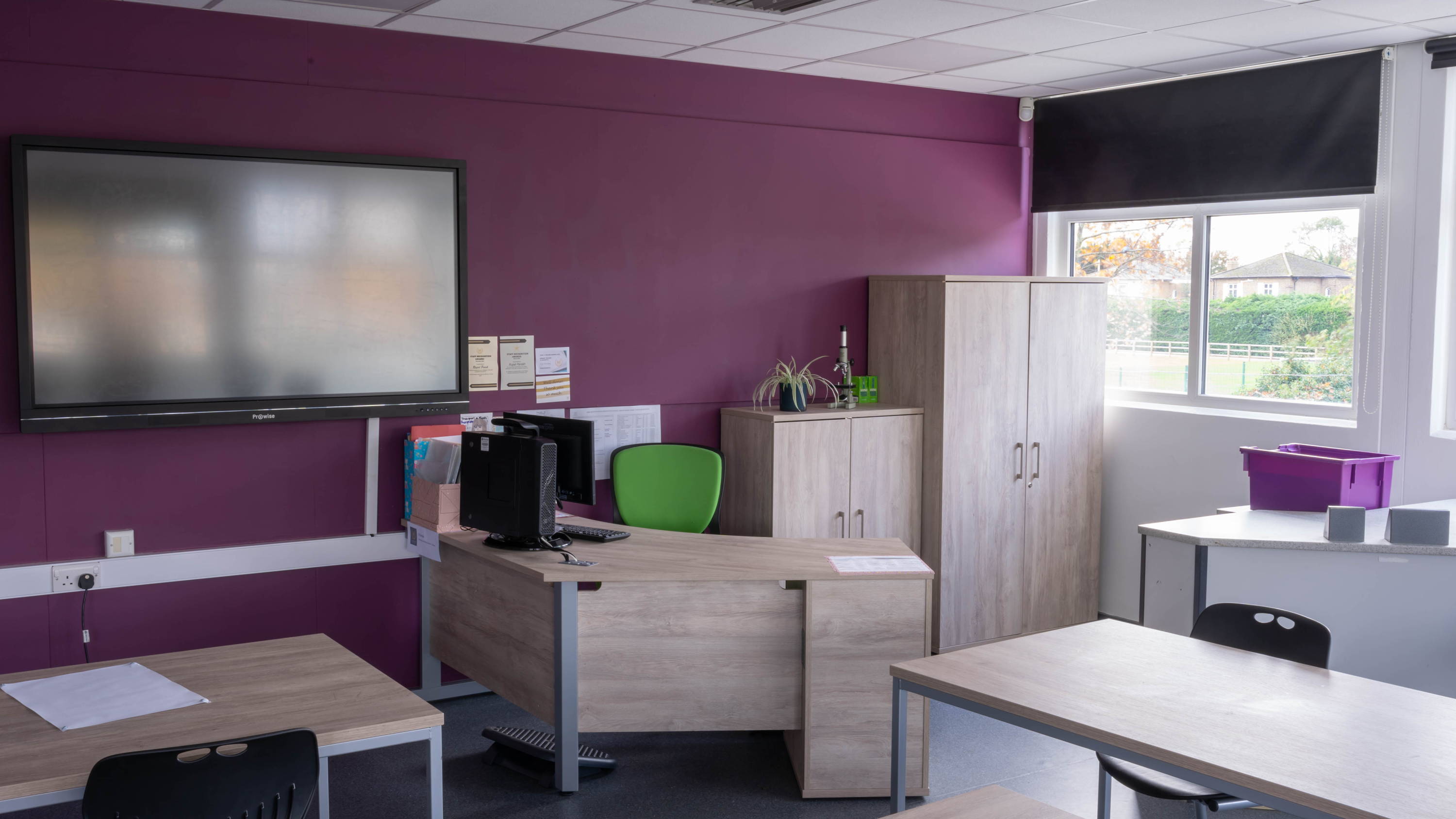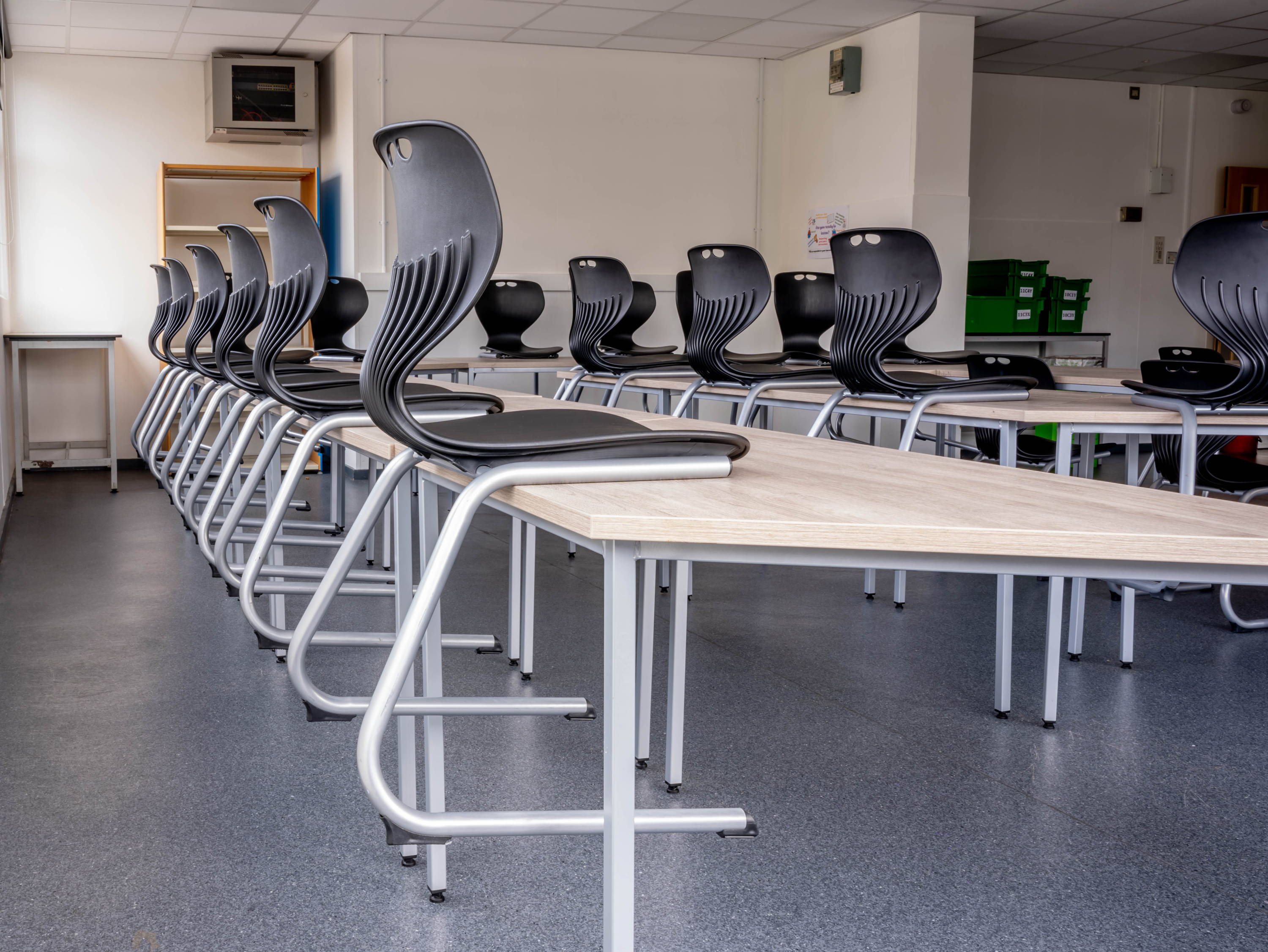 ---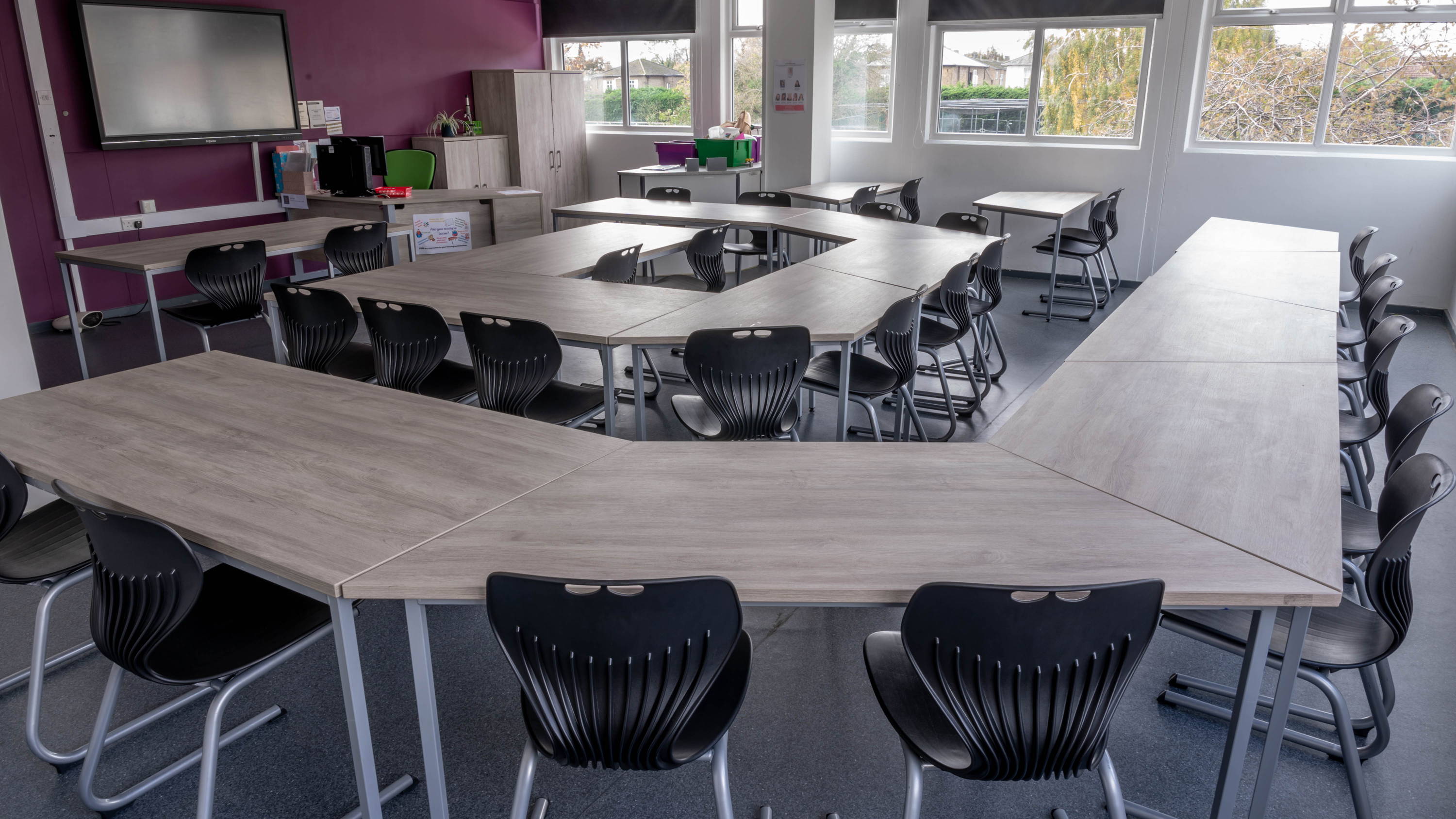 Whether you're looking to refurbish an existing space in your school or fitting-out a new one, our consultancy, space planning, design and installation service will guide you through every step of the project. Email sales@foursquarefurniture.uk for a free initial consultation.