New STEM Centre and Conference Room
Client: Watford Grammar School for Boys is a partially selective academy for boys in Watford in Hertfordshire. The school descends from a Free School founded as a charity school for boys and girls by Elizabeth Fuller in 1704 and has 1400 pupils
Brief: The school had invested in a brand-new custom-built STEM centre with an impressive conference room on the top floor overlooking their playing fields. The school prides itself on creating a purposeful environment where all boys are supported and motivated to learn and, being a local company who had previously supplied high standard, superior quality furniture to the school they were confident we would deliver exactly what they needed. We were tasked with supplying all the necessary loose furniture for both the STEM centre and conference room that matched the specific requirements of the school and reflected their ethos of endeavour, excellence, integrity, kindness creativity and individuality.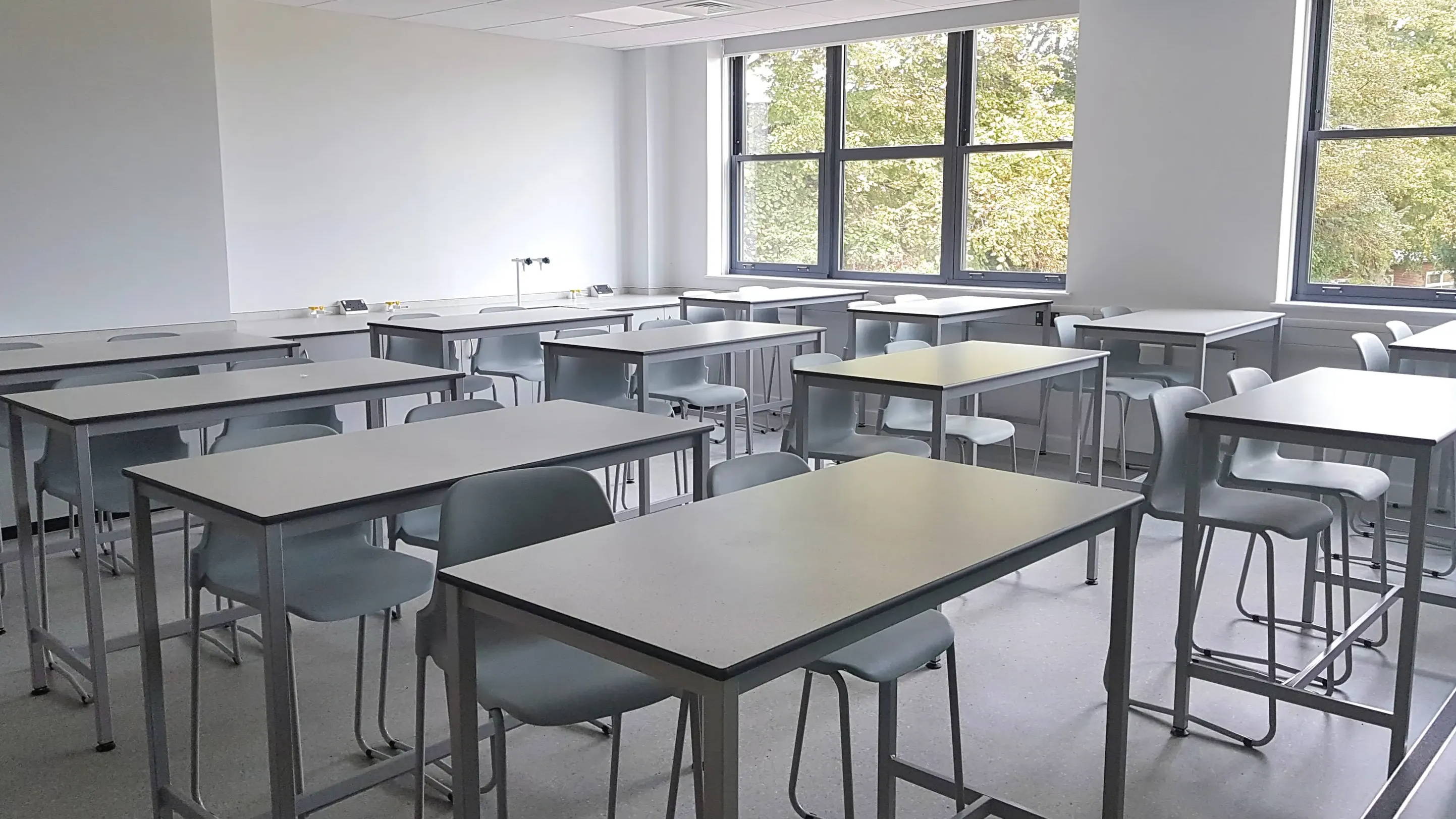 Challenges: As much of the fixed furniture was supplied by the main contractor, we had to ensure the loose furniture we specified coordinated with what had already been installed and was in keeping with the look and feel of the new building. In the conference room the school required furniture and seating that could be easily stored away when not in use, allowing flexible use of the space to ensure it could be widely used for a variety of events and meetings. The STEM centre had specific requirements for mobile tables for various pieces of equipment as well as a learning wall and tilt top tables in the engineering laboratory.
Solution: For the STEM centre we sourced a specific stool to match with the rest of the school's laboratories and organised special laboratory style tables to be made to fit round the service pedestals in each room. We designed bespoke heavy-duty tables and had these built to our specification, ensuring they would accommodate a range of technical equipment.
We designed and provided a Bespoke Learning Wall to suit a short throw projector as well as provide adequate storage; in addition to which we provided bespoke solid wood tilt top tables for the engineering lab at a working height of 900mm.
Within the conference room we supplied high stacking wire frame chairs with seat pads that met the need of looking good whilst being able to be conveniently stored away on trolleys when not in use.
Impact: Focussing on the client's requirements by providing a variety of chair samples to trial, we proved we could supply the right products for the job which was successfully completed on time and within budget.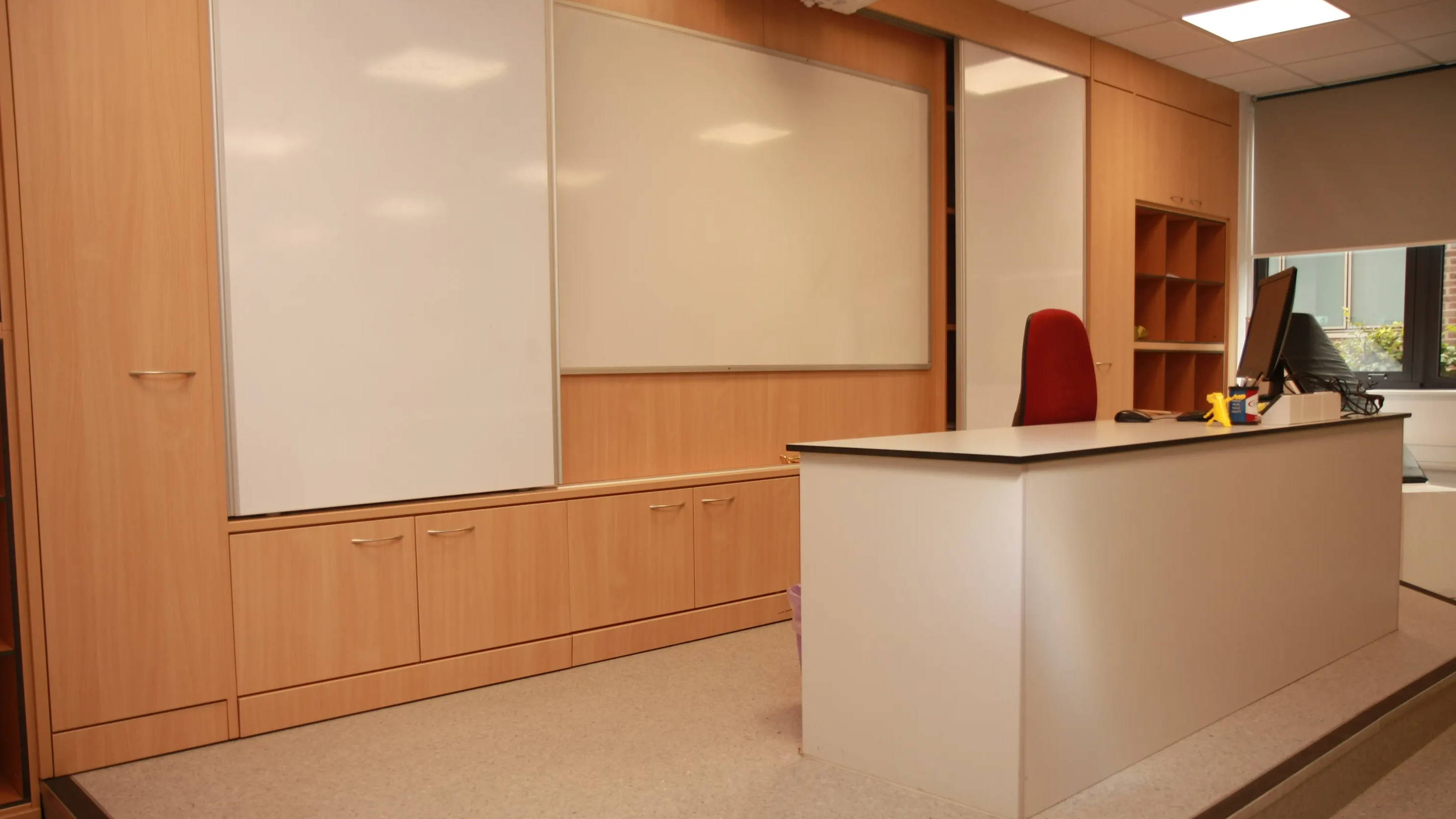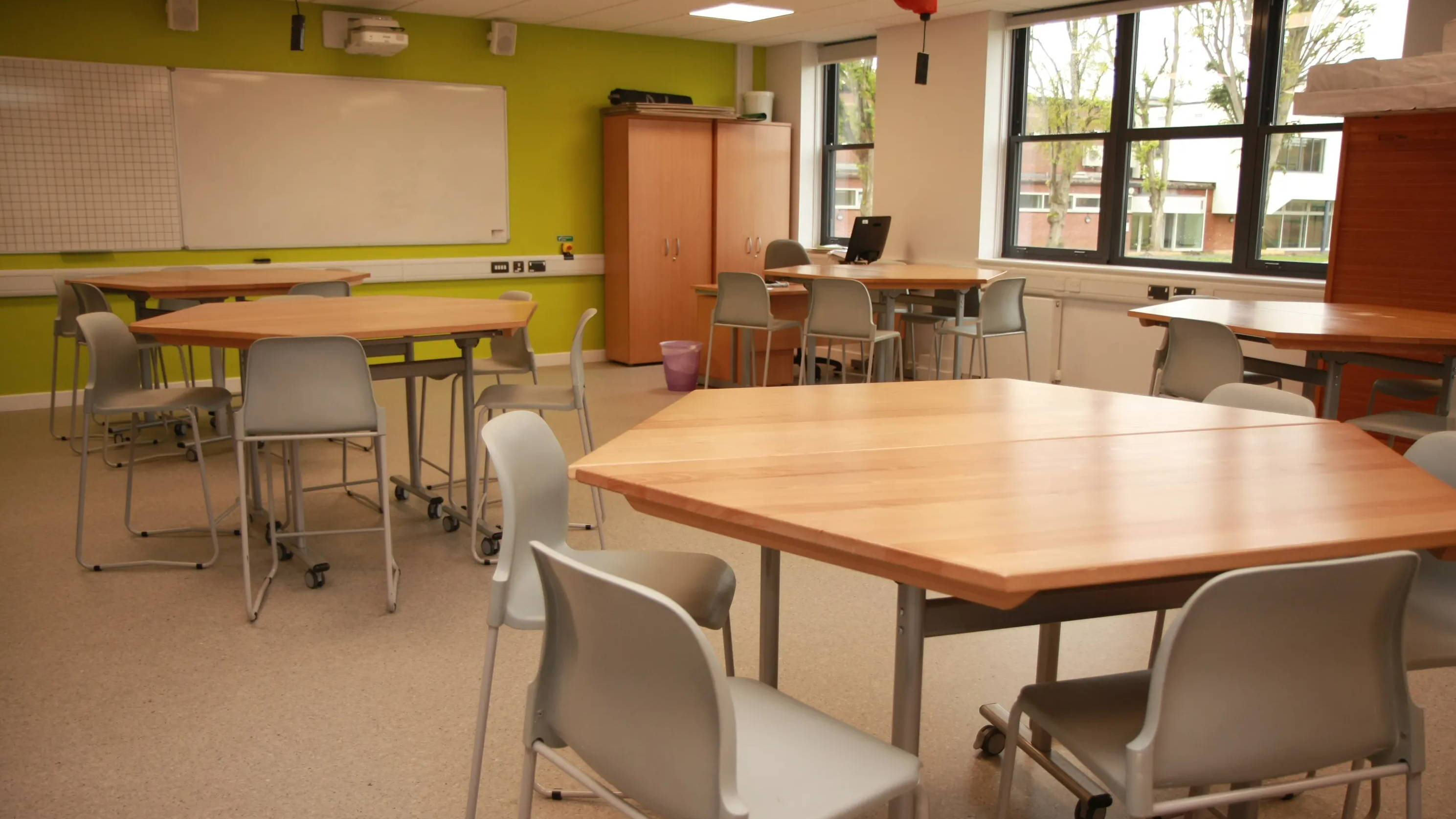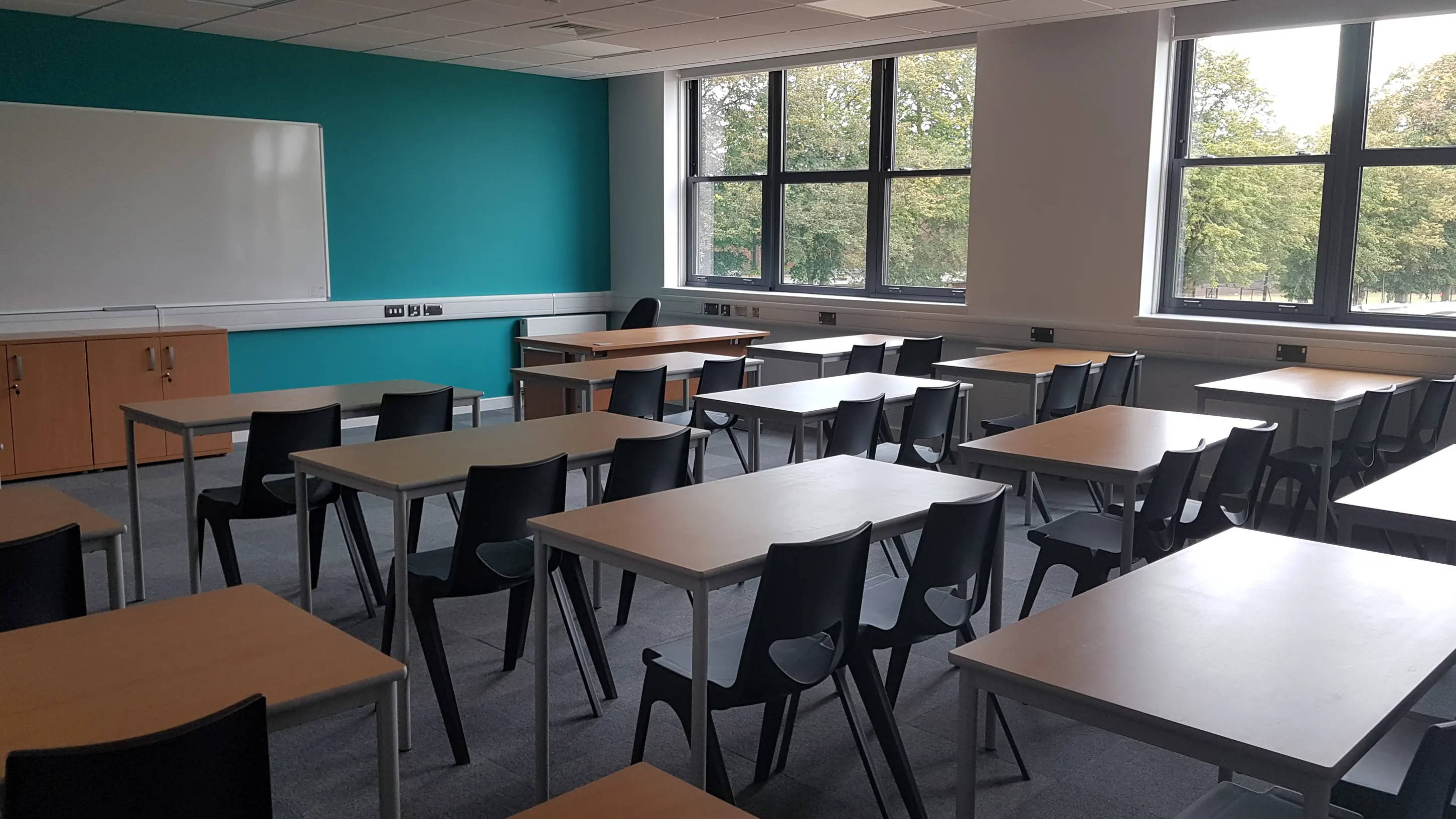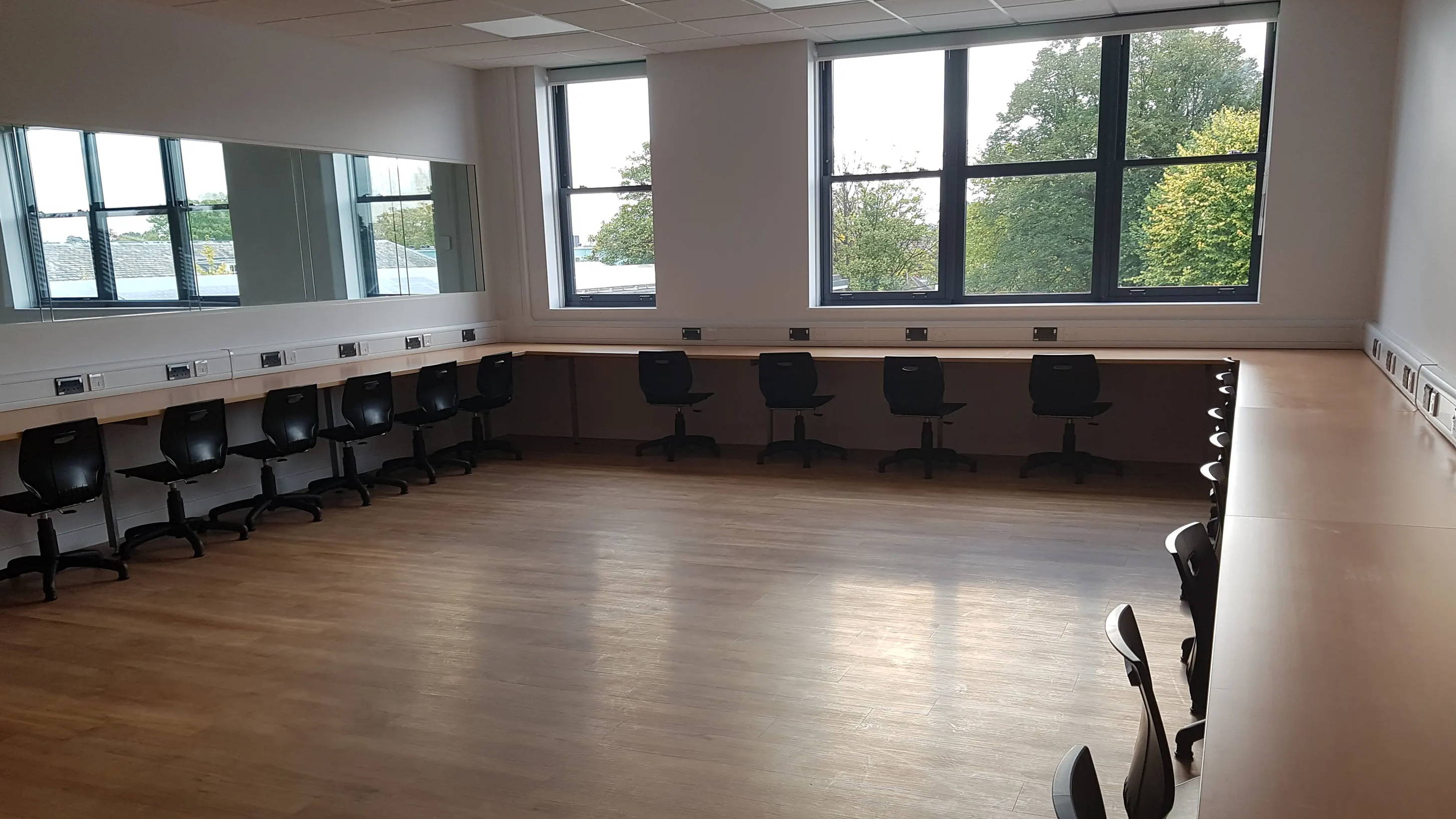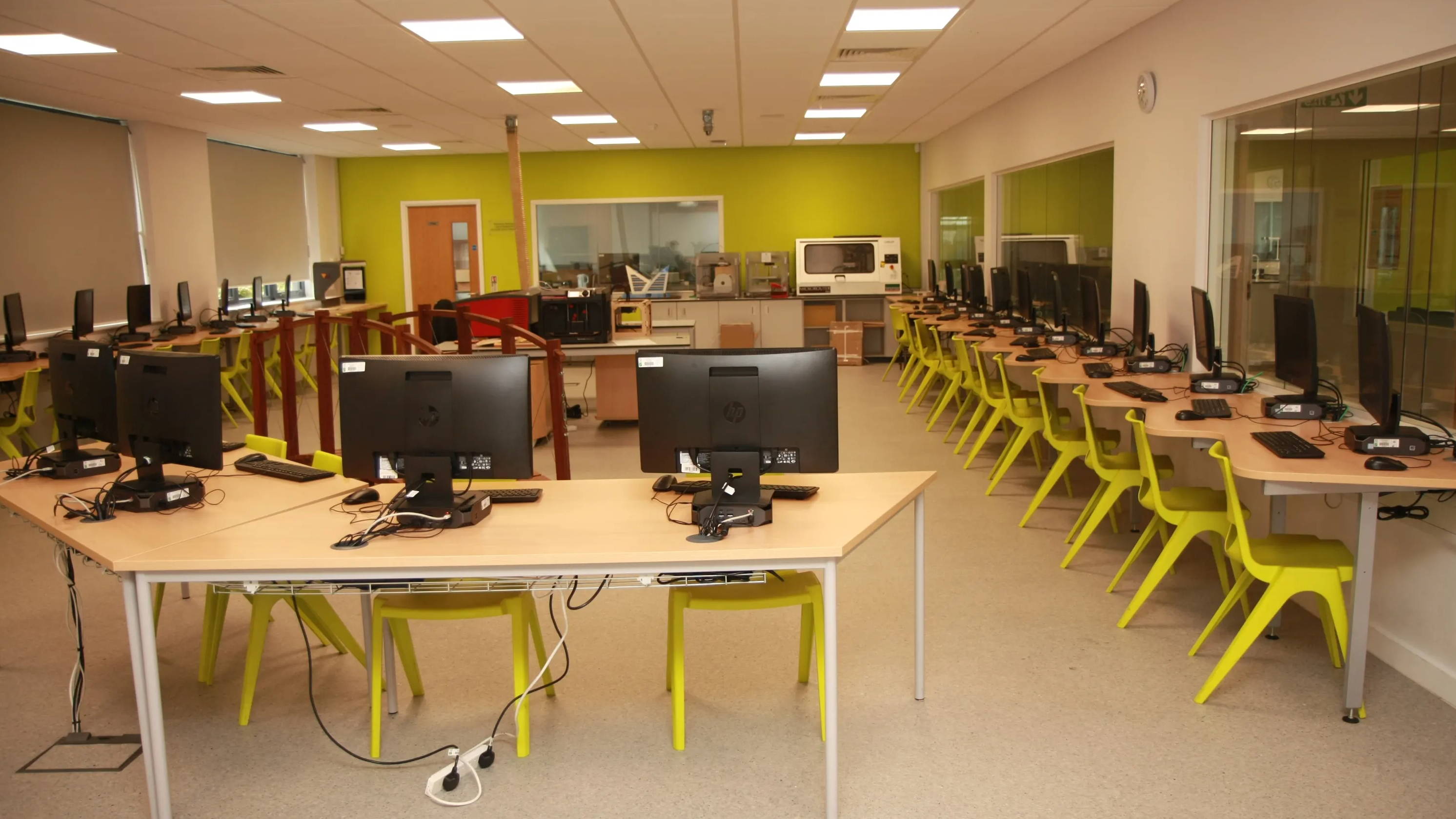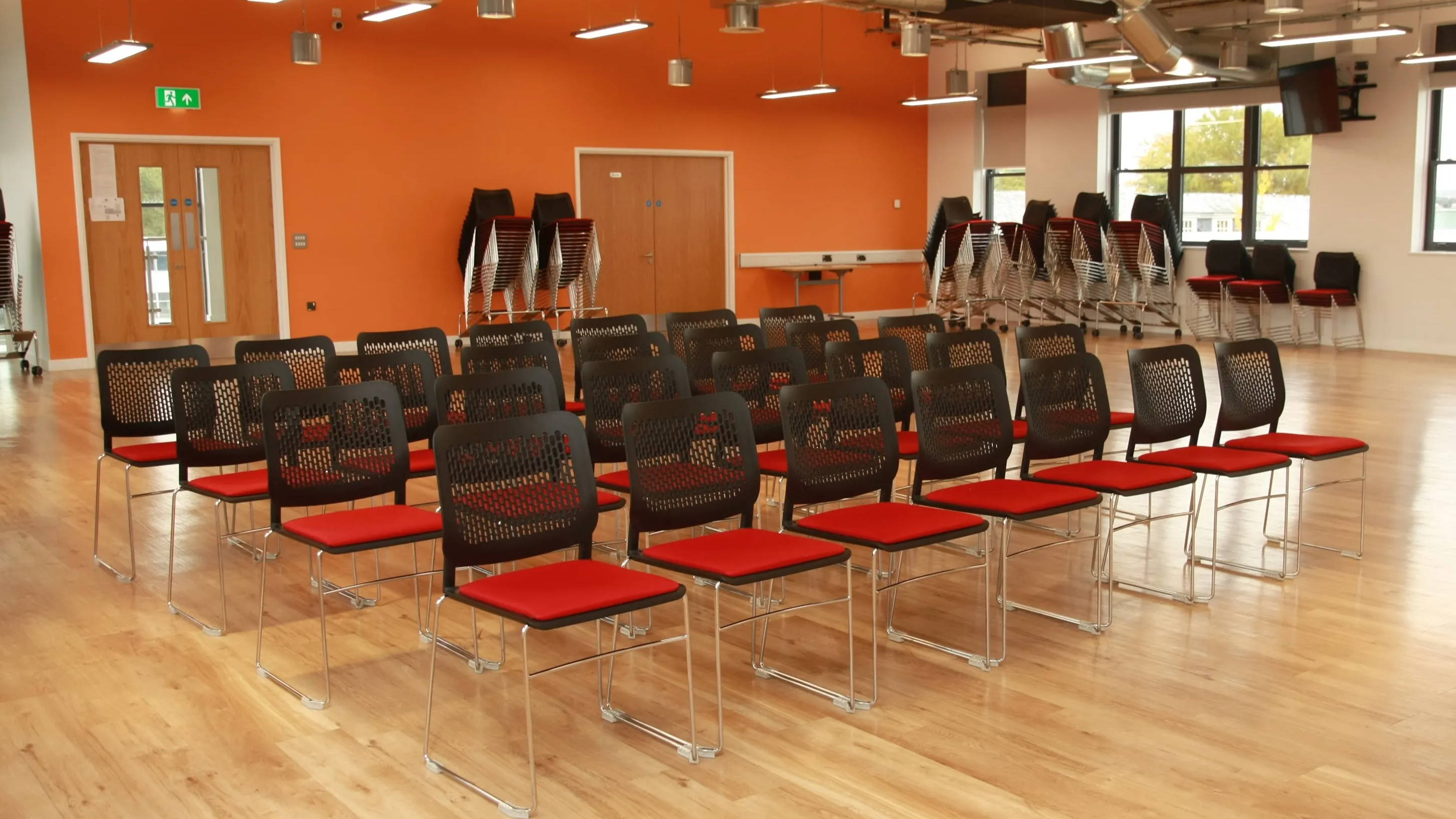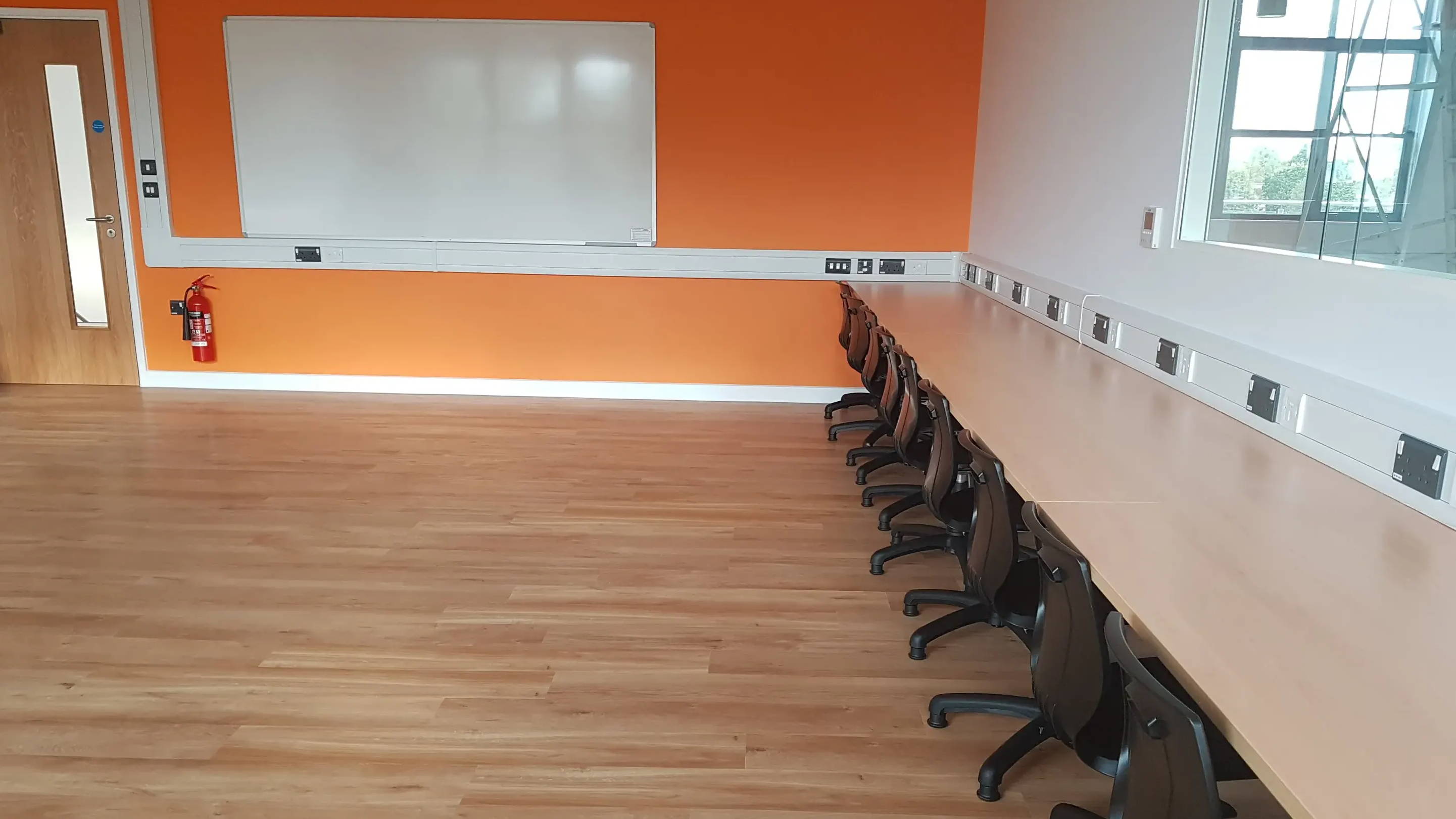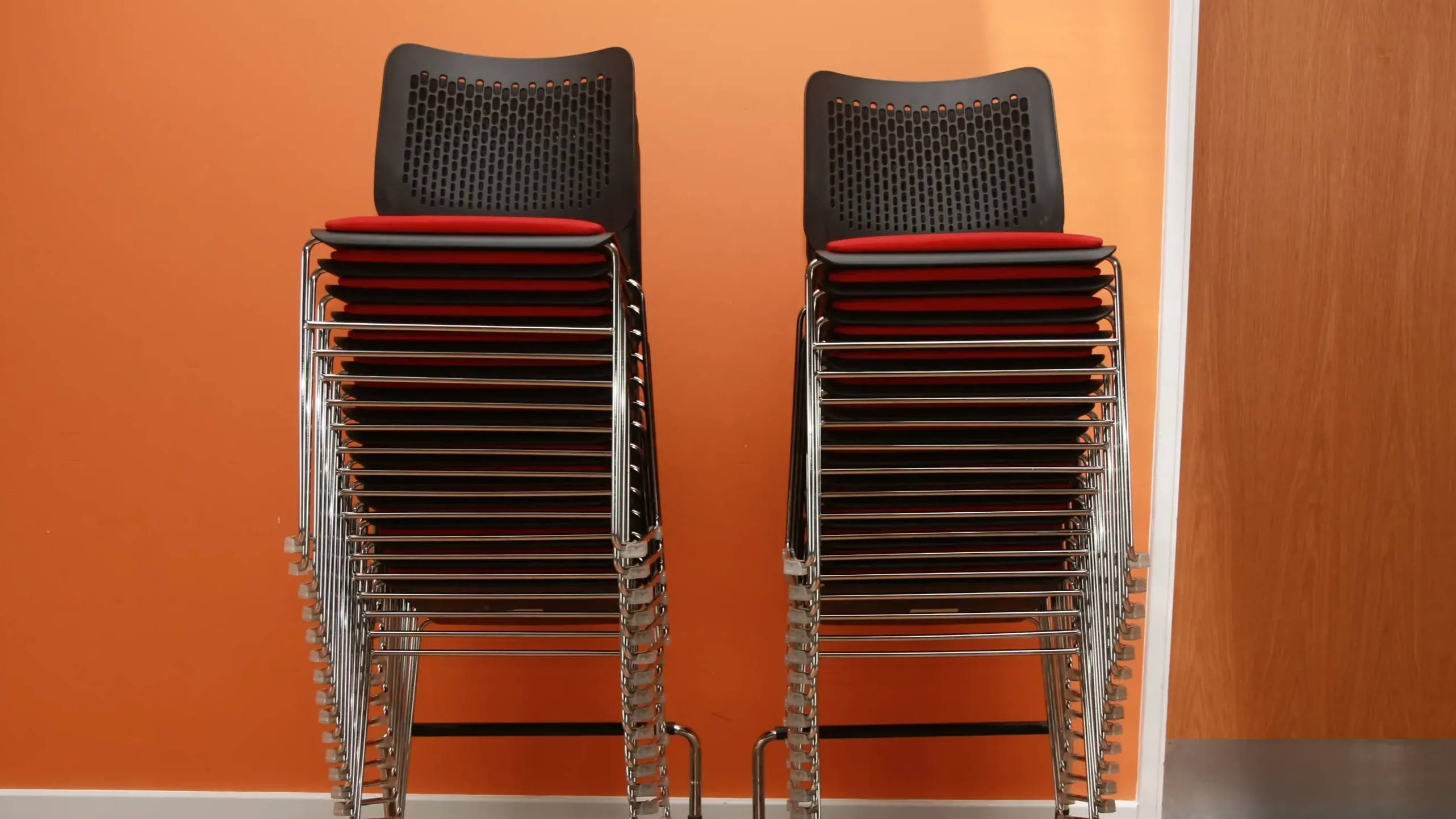 Want this look for your own school? Buy the look now!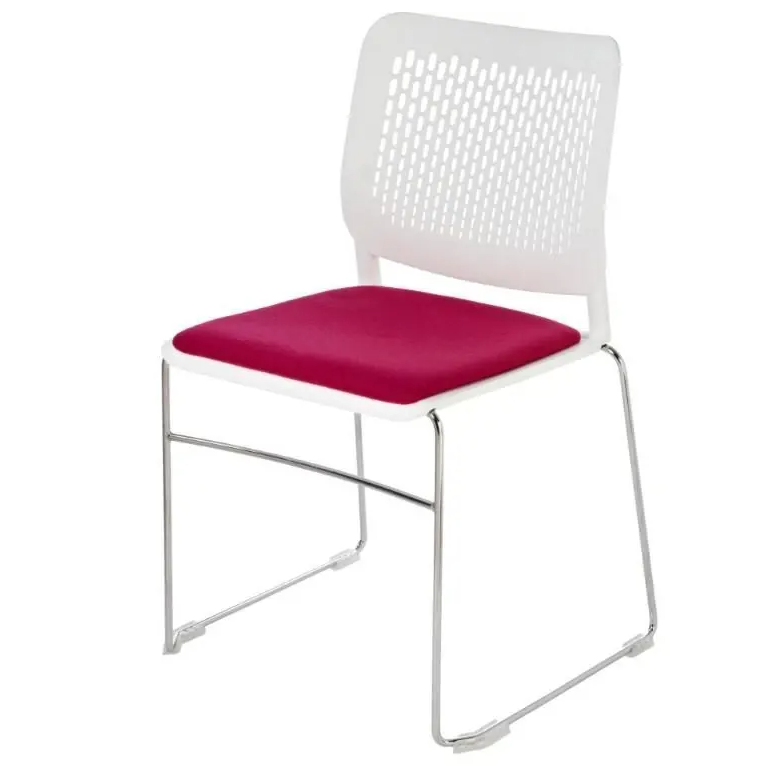 Tyler Chair with Chrome Skid Frame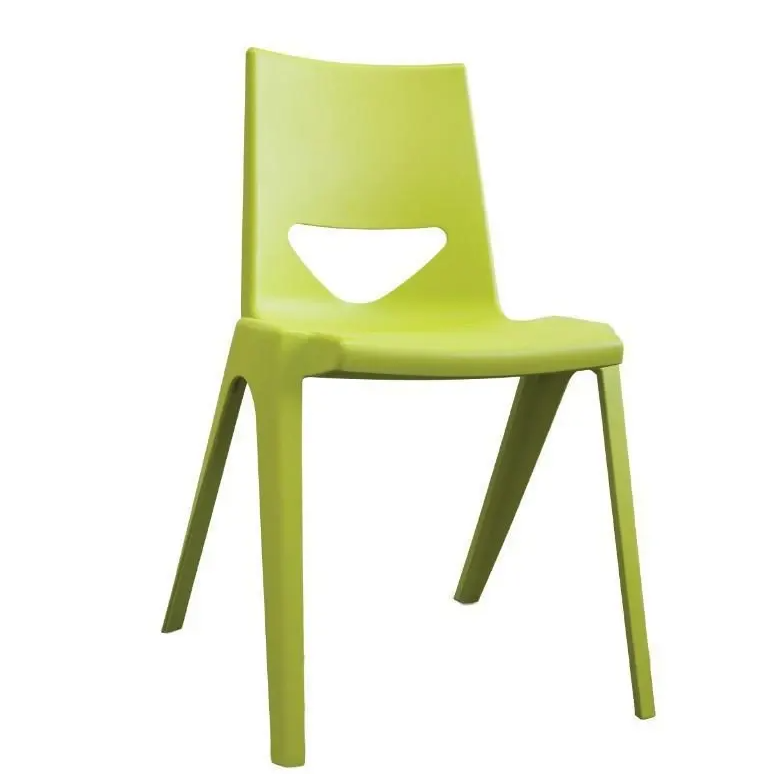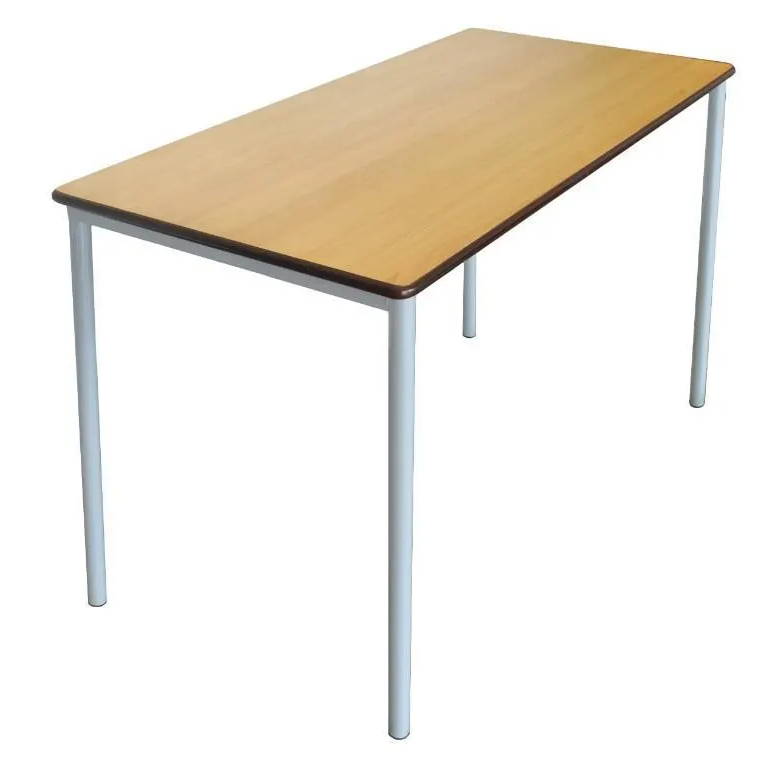 Rectangular Welded Frame Classroom Tables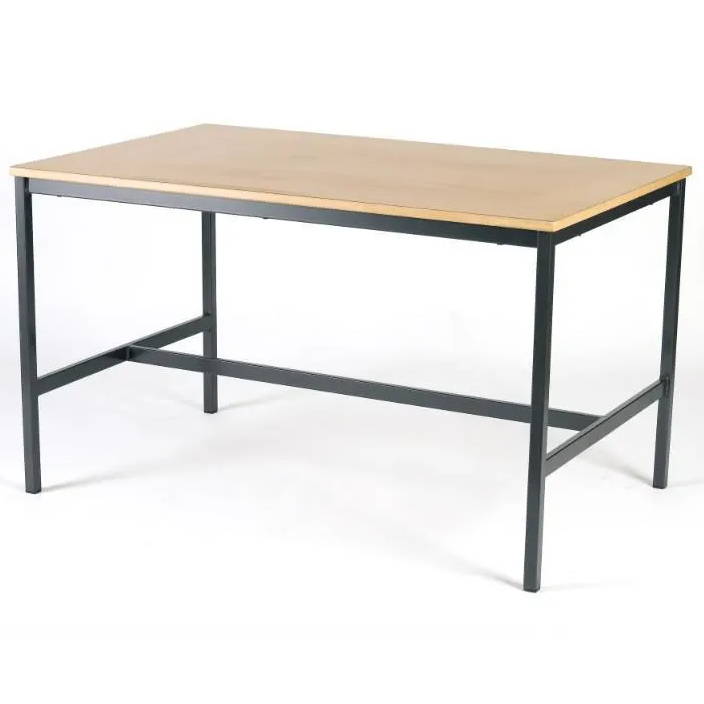 Heavy Duty H-Frame Craft Table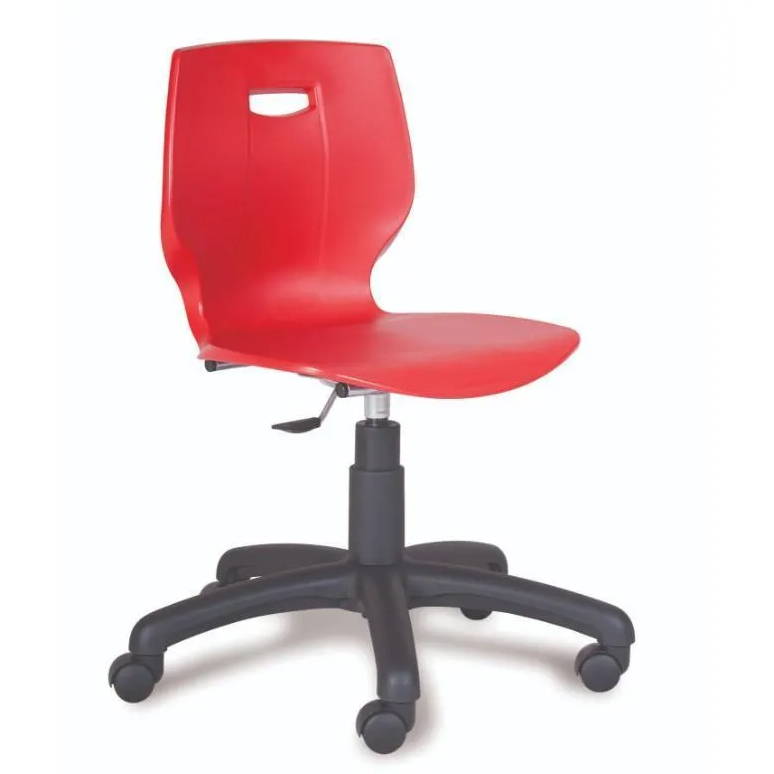 Whether you're looking to refurbish your existing conference room or fitting-out a new one, our consultancy, space planning, design and installation service will guide you through every step of the project. Email sales@foursquarefurniture.uk for a free initial consultation.