Client: Waulud Primary School with 400+ pupils, Luton, Bedfordshire.
Brief: We were asked by the school to design a new staffroom that echoed the school's chared values of pride, respect and inclusion. The brief was to create a functional yet funky staffroom - an 'oasis' for staff to relax, meet and work in where they feel supported to achieve their best.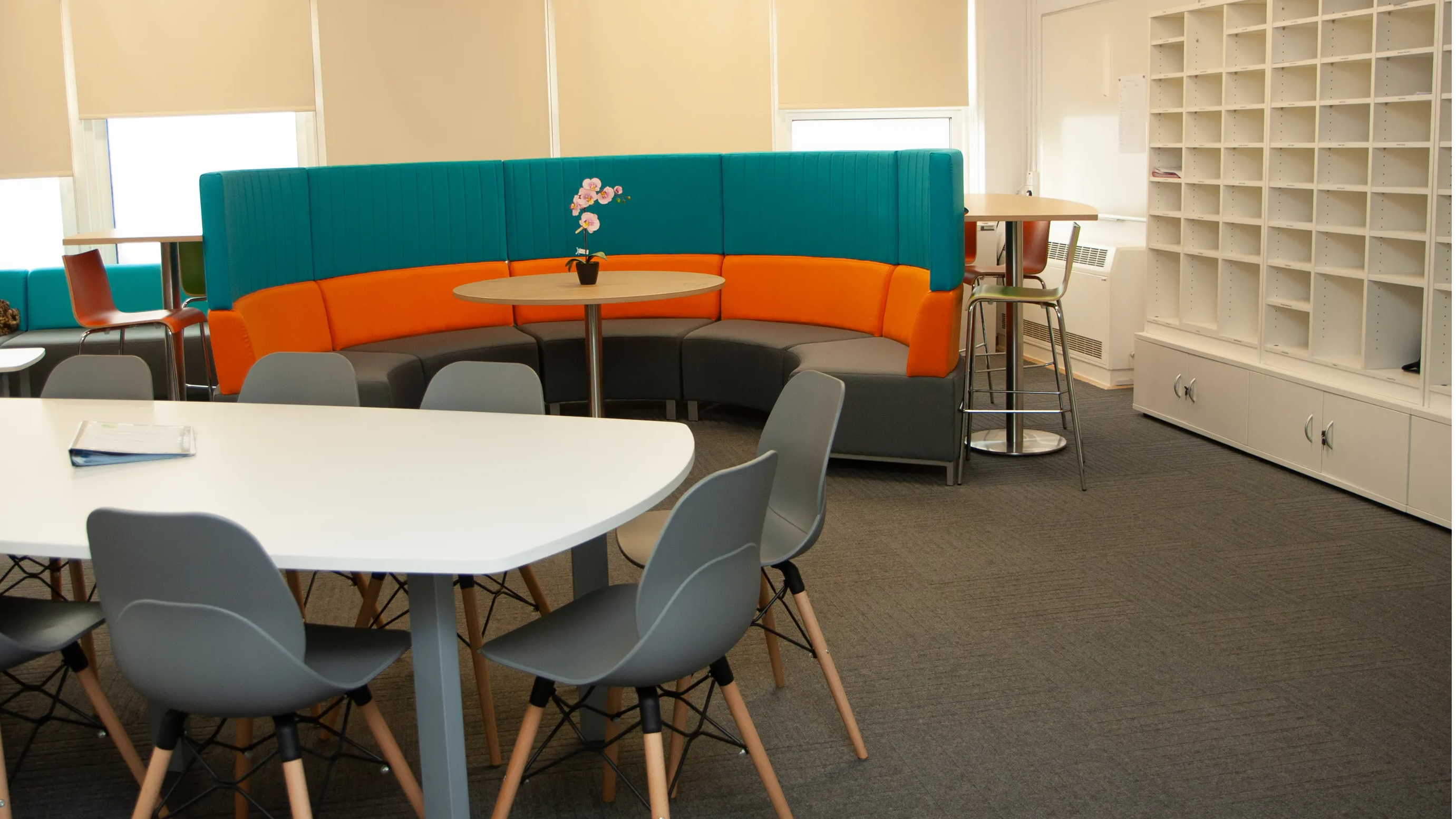 Challenges: It was important to ensure enough storage was provided as well as enough comfortable seating for dining, breakout, study and planning purposes. The school had recently undergone a refurbishement of their reception area and our colour scheme had to match the vibrant and welcoming colours using bright blue, orange and lime green.
Solution: To make best use of the space and to fulfil the requirements of the brief we combined standard products with a variety of bespoke pieces. We designed curved high-backed sofas creating a semi-circular statement feature in the middle of the room and designed and sourced bespoke curved benching to fit round the back with coloured bar stools which were carefully colour coordinated with upholstered sofas in the room.
In terms of ensuring there was enough storage in the form of lockers, pigeonholes and cupboards we specified bespoke size cupboards to hold the pigeonhole units at a practical height for all members of staff. Careful consideration was paid to the size of the pigeonhole units to ensure that there would be suitable storage space for large stacks of printing for each year group as well as the required amount of standard size pigeonholes.
There was a stressed importance of adequate seating for dining, breakout, study and planning purposes which we were able to meet through the supply of modular soft seating units, high bar stools, stylish dining chairs and supportive operator chairs. The fabrics chosen needed to match with the welcoming and vibrant colour scheme of the recent works in the school's reception, featuring bright blue, orange and lime green.
The Scandinavian-inspired side chairs around a meeting table double up beautifully as a dining chair or a meeting chair for quick and informal meetings.
A small run of bespoke benching was fitted to provide computer workstations for staff, to aid with study and planning.
The clever combination of white and oak effect wood finishes added visual interest and ties in with the overall fresh, modern and stylish feel of the room.
Impact: Our design and furniture specification made the best use of the space, creating a variety of zones for staff to use, depending on their specific needs, from relaxing on the welcoming curved sofa, working at the bespoke benching to eating around the large dining table. The staffroom is bright, functional and tailored to the exact needs of the school staff, enabling them to work at their best.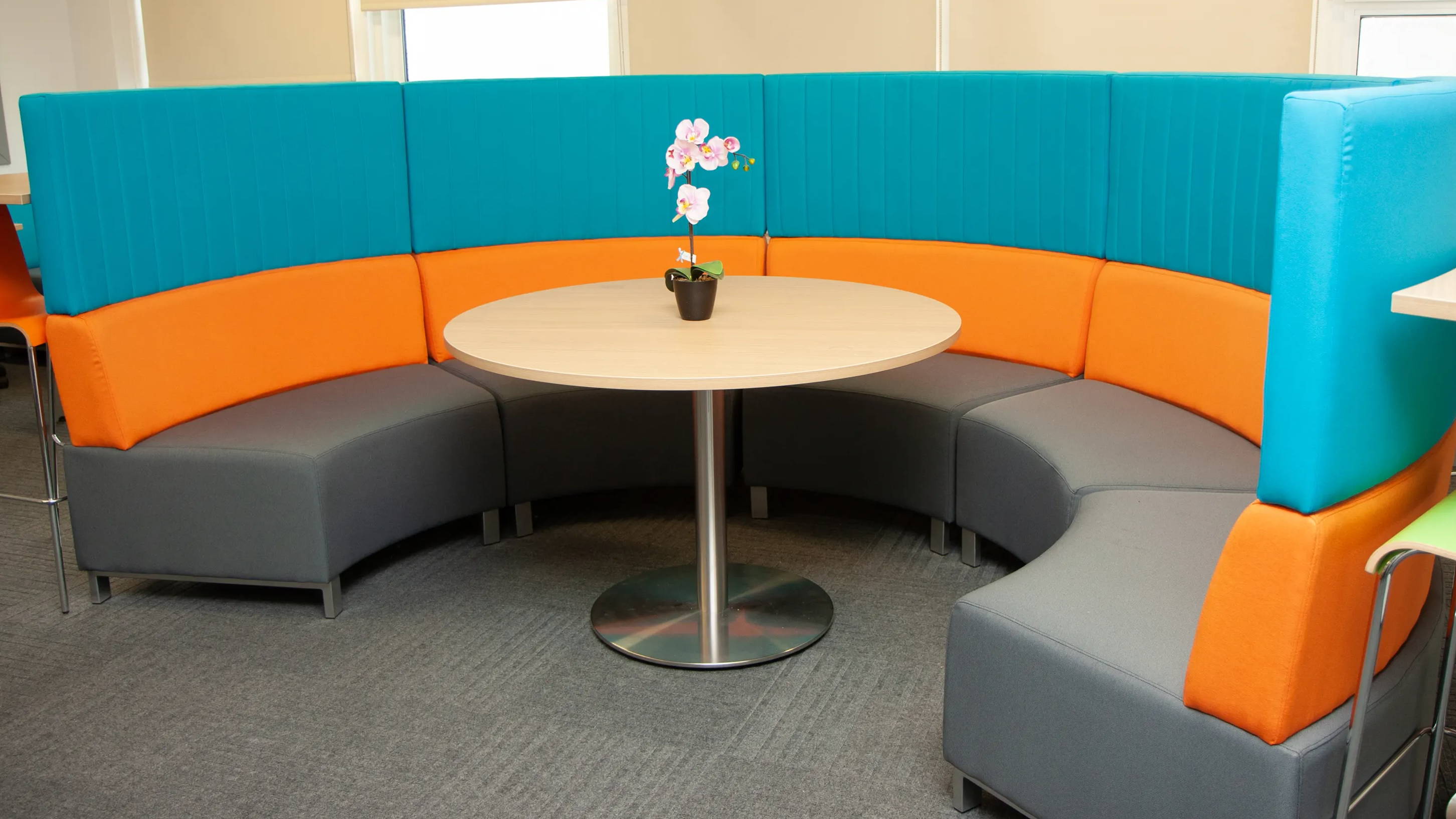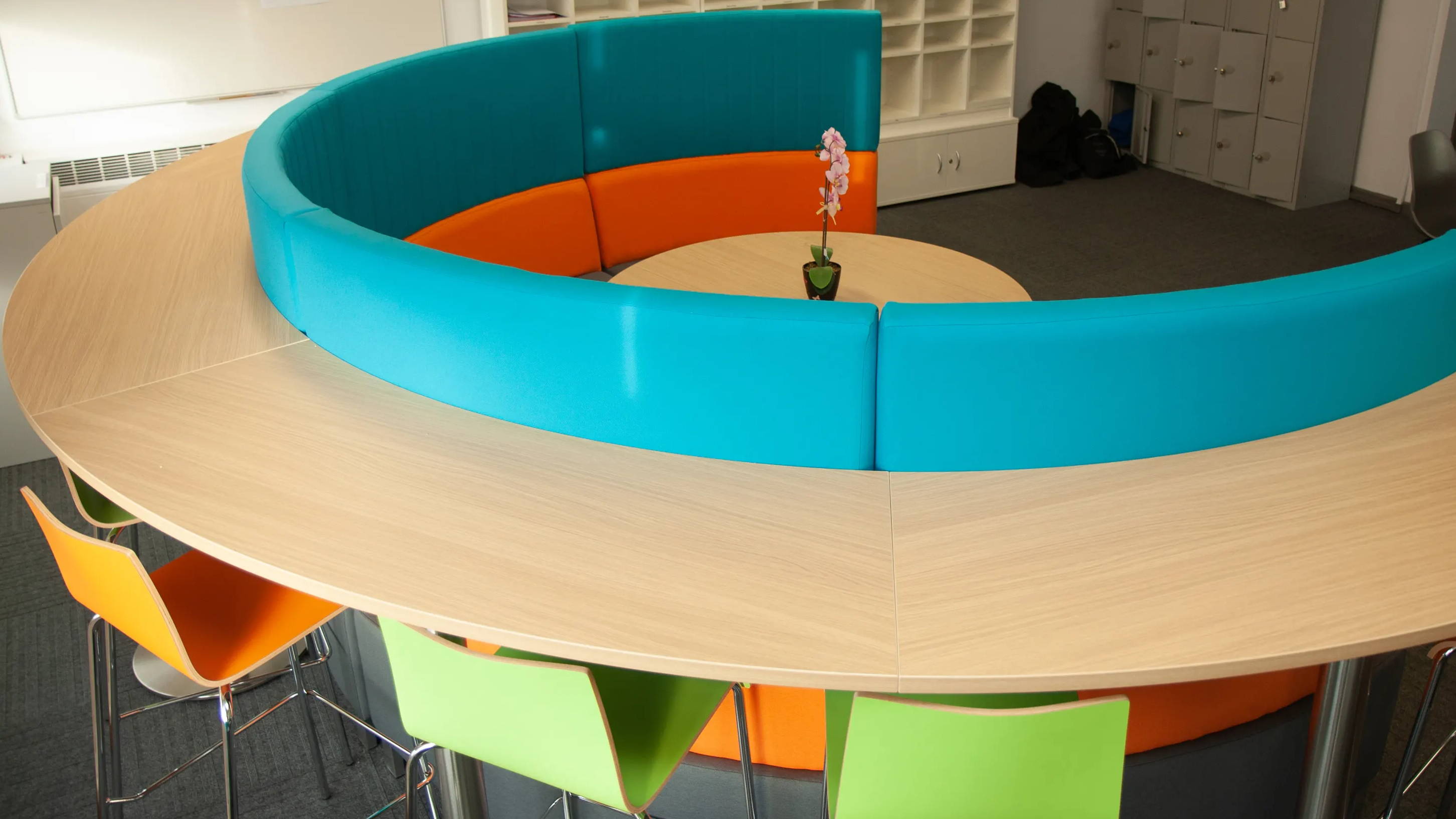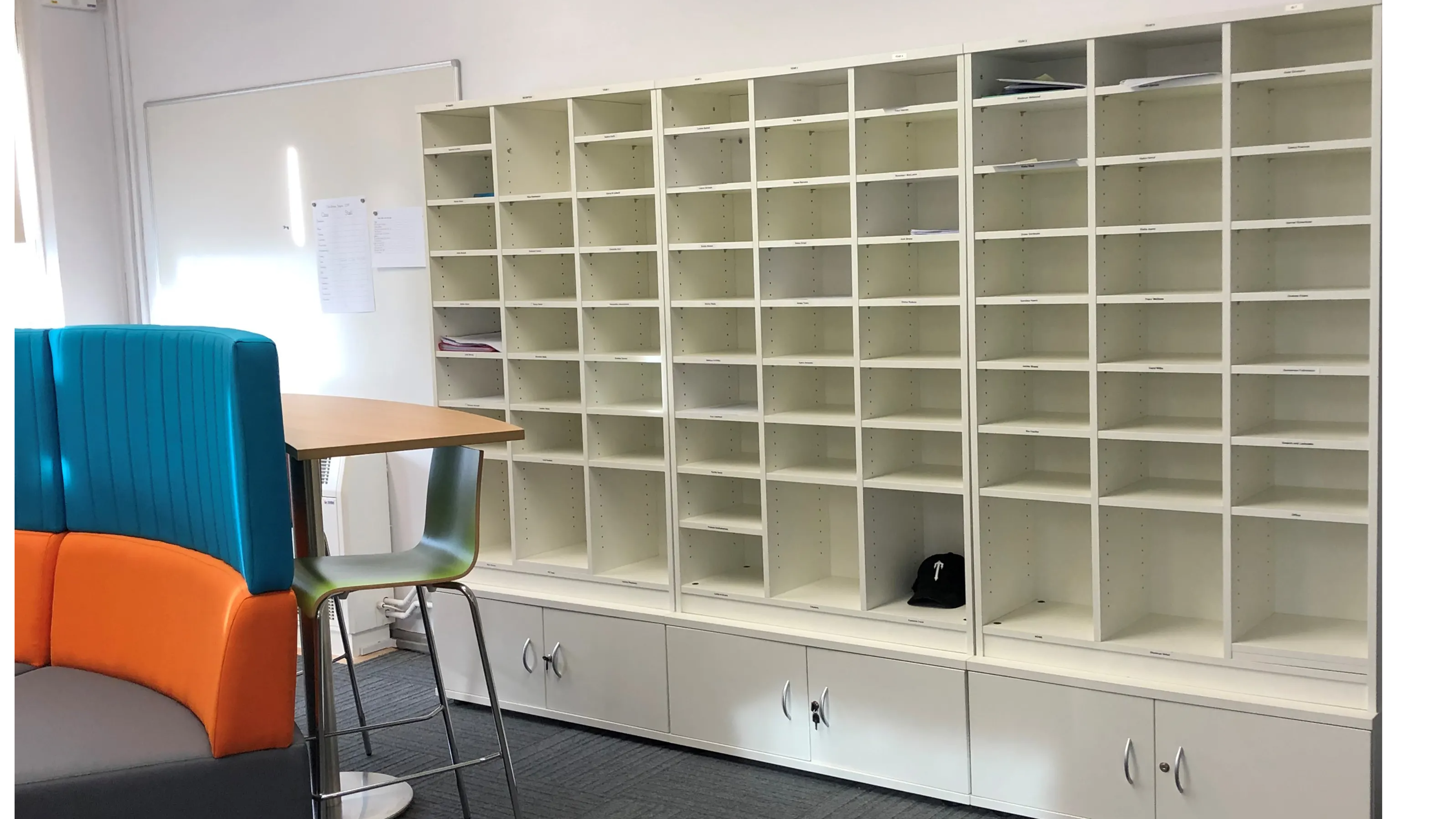 Want this look for your own staffroom? Buy the look now!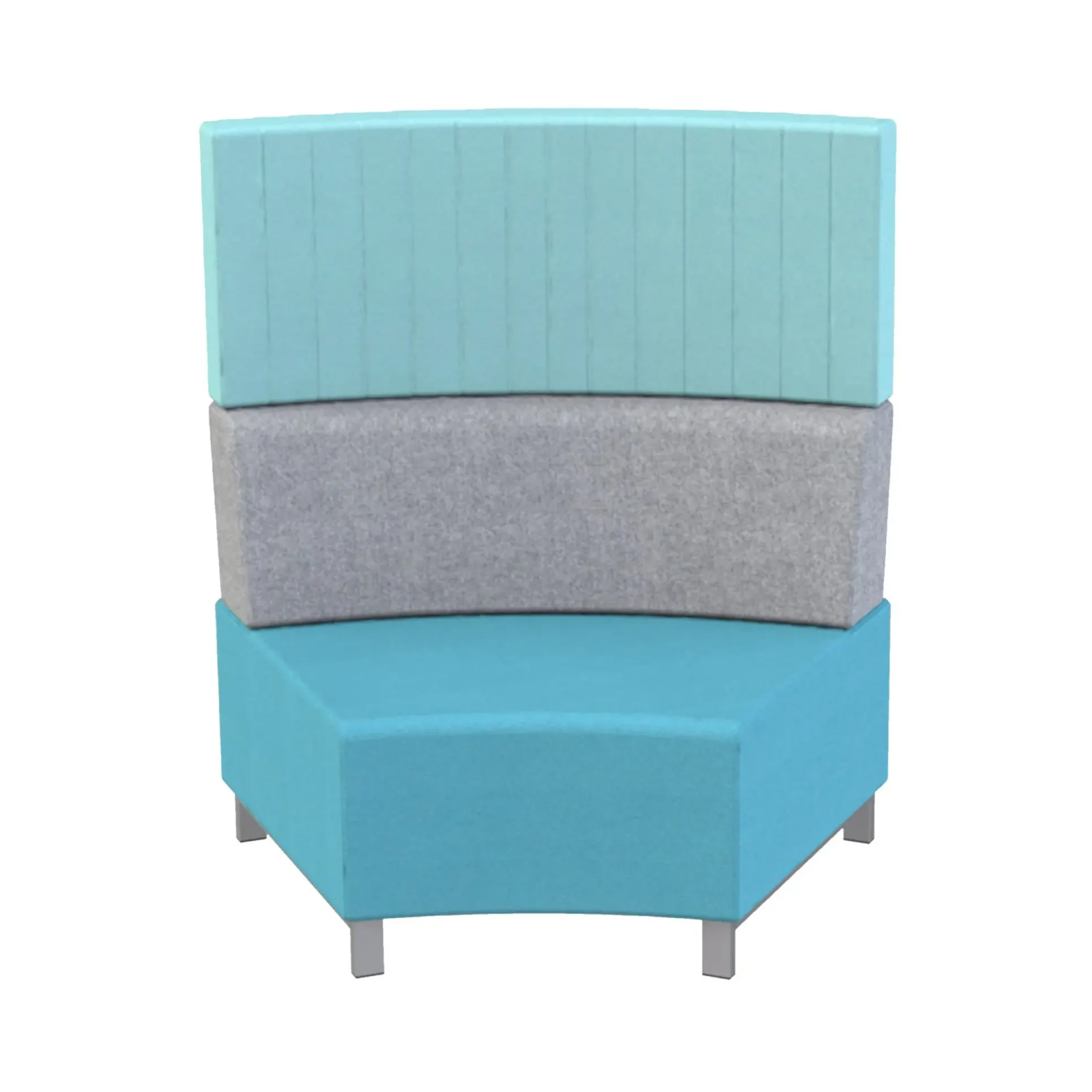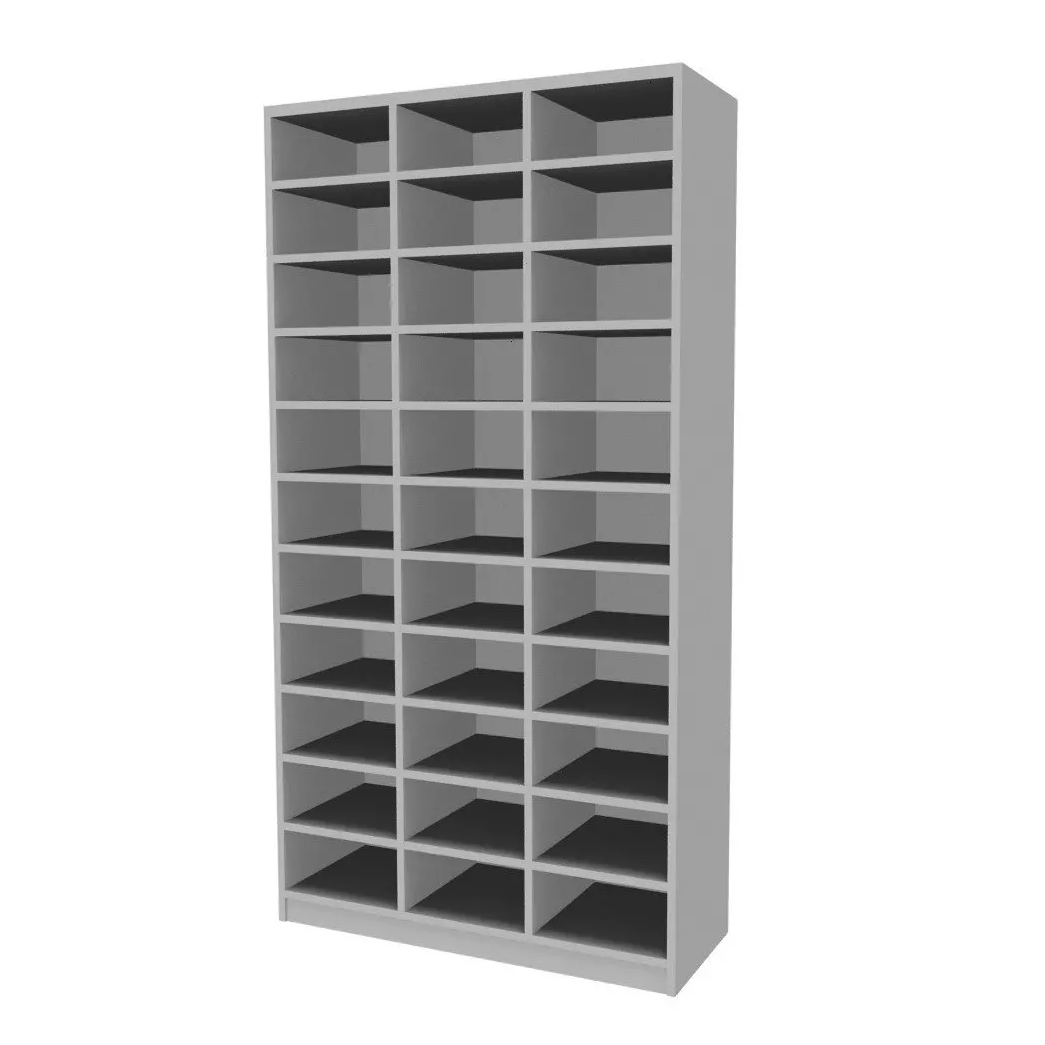 Colorado Pigeonhole Units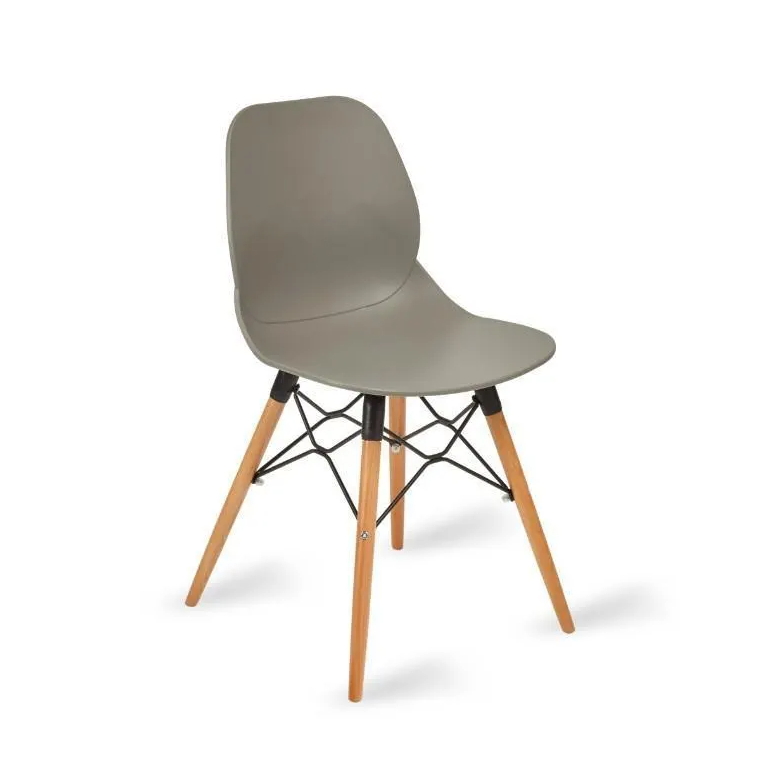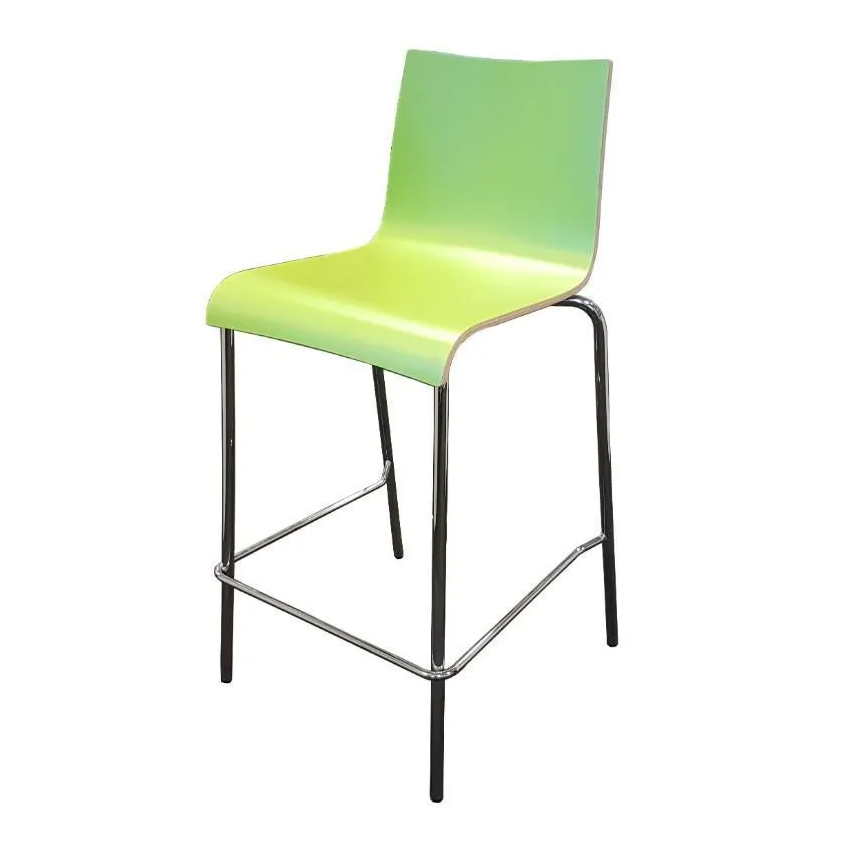 Arkley High Back Bar Stool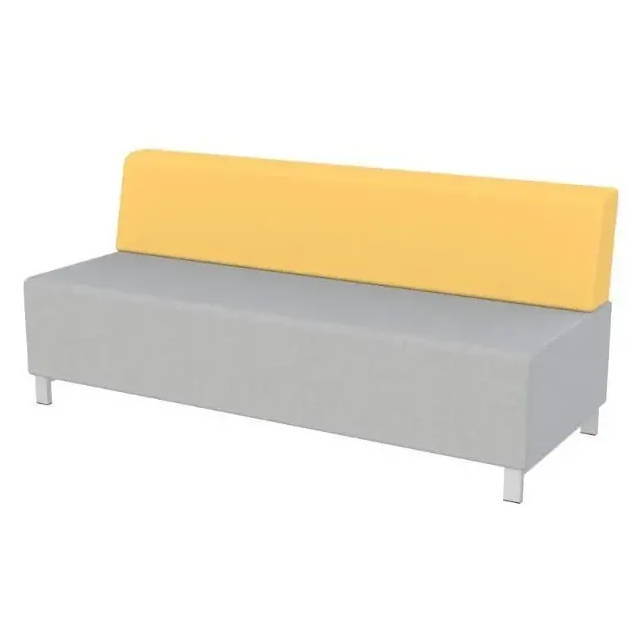 Whether you're looking to refurbish your existing staffroom or fitting-out a new one, our consultancy, space planning, design and installation service will guide you through every step of the project. Email sales@foursquarefurniture.uk for a free initial consultation.